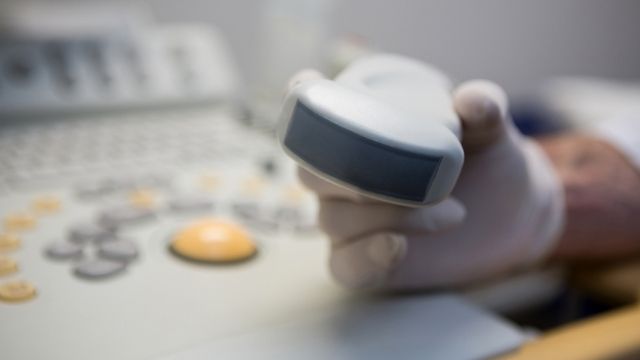 What is a Follicular Study?
Follicular study or follicular monitoring is the process through which the doctor watches the growth of this follicle from the beginning of the menstrual cycle to the time it is ready to release an egg. It is an important part of IVF assessment and timing. It uses a simple technique for assessing ovarian follicles at regular intervals and studies the pathway to ovulation. Medical experts study the follicle development in the ovaries and calculate when the next egg will be released. If a couple plans to have intercourse during that time, chances of pregnancy are much higher.
Why is follicular Monitoring Done?
Follicular studies form a major part of fertility treatments. They are essential in checking whether the woman's body is responding to the treatment or not. If somebody has opted for the IVF (in-vitro fertilization) method of fertilization, then the follicle scans are very important. It determines the condition and the number of eggs produced in a single case of ovulation and checks the hormones involved. If the levels of hormones are incorrect, then with the alteration of medicine dosage there are higher chances of conception.
Follicular monitoring can help pinpoint the exact time in the cycle when one will ovulate. It helps in planning intercourse during that time so that the chances of pregnancy are much higher. It also helps in diagnosing problems related to ovulation. Some of these problems could be hindering your pregnancy as well.
However, it doesn't ensure fertilization of the egg by the sperm or implanting the fertilized egg on the uterine wall. Some problems don't let you conceive post ovulation. These scans do not take care of them, as well.
When is follicular monitoring necessary?
A follicle scan is a painless procedure that lets the doctor see the follicle's development inside the ovary. With the insertion of small plastic probes inside the vagina,  sonographers understand the egg's development inside the follicle. Here are some of the reasons when you should consider doing follicular monitoring:
Suppose you are less than 35 years of age and have been actively trying to get pregnant for around one year. It is the first step where you can rule out ovulation-related problems.
In case you are above 35 years of age and haven't been able to get pregnant in the last six months.
If you have PCOD, you might have an irregular cycle and irregular ovulation. You might also have a cycle where you do not ovulate.
If fertility drugs for ovulation or for producing multiple follicles through fertility procedures like IUI or IVF.
The sonographer or the doctor will suggest you have these scans, usually on days 6 or 7 of your cycle. It is, however, based on the assumption that you have a 28-day cycle. She will continue to inform you every two to three days to come for the scans.
How does follicle tracking work?
Follicle tracking is a series of ultrasound scans of the vagina which take between 5-10 minutes to perform. The follicles start developing from the 9th day of the cycle. The scans continue until the follicles have disappeared, and ovulation has started. Couples are then suggested to have intercourse. It helps in assisting conception as it optimizes the timing of the sperm and egg to meet.
The doctor looks for the size of the follicles. He also checks the thickness of the endometrium, which is the wall of the uterus. The doctor might also use a Doppler scan to check the blood flow to the follicle and the endometrium. Usually, a mature follicle measure between 18-25mm and endometrium of more than 10mm is considered normal for a successful pregnancy.
Who needs follicle tracking?
It is usually suggested that women who do not know when they are ovulating or who have had miscarriages, or those who take Clomid or FSH.
If women do not know when she is ovulating despite using prediction kits might need follicle tracking.
Women who have had unfortunate miscarriages in the early stages of pregnancy can use these scans to understand why it occurred.
Women who have been taking medication to induce the ovulation process in them or drugs to counter other conception related problems.
Success rate of follicular study
People often have unrealistic expectations from follicular studies. One needs to know that the success rate is only 10%. Sometimes these scans can be extremely stressful for the couple. Doctors are often too casual while suggesting these scans as they tend to forget the strain it causes to a marital relationship. It is advisable to have only one cycle of ovulation tracking. It is helpful enough as it teaches you to correlate the scan with your body signals such as cervical mucus and ovulation pain.
You can track ovulation discreetly at home that increases the chances of pregnancy rather than gets overburdened with the pressure of scans.
Side effects of follicular ultrasound scan
There are no physical side effects of this scan. But it can be quite a taxing deal for any couple. Most couples who are prescribed this process have probably been trying for a baby for quite some time. When the doctors go through these scans, they tell you the exact time of ovulation and when are your chances of getting pregnant higher. This may result in the woman wanting to have sex only during that stipulated time, which may impact the libido of the partner.
What are the advantages of folliculometry?
A follicle scan is done several times during a woman's menstrual cycle, usually between days 9-20. The scan detects when does a follicle rupture and release the egg. Follicle scans have several other uses listed below are some of them:
Follicles which do not grow till the time of rupture can be diagnosed.
Some follicles do not grow at all. The scans help in detecting them.
Some dominant follicles do not rupture.
The endometrial lining might not be good enough in either thickness or quality.
Scans can help to predict the time of ovulation for assisted pregnancy.
They help to guide treatments with ovulation-inducing drugs or injections.
To detect complications like OHSS and others.
Lastly, follicular scans help in detecting luteal phase deficiency.
These issues are closely monitored by doctors and medical experts so that if there is any issue, it can be quickly detected and resolved.
How much time does take to undergo a follicle scan?
The total time for follicular scans is around fifteen to twenty minutes, but the preparations need to start a few hours before the scan. It can even take only ten minutes for the entire procedure if you cooperate with the doctor and follow the instructions of the sonographer. Usually, four to six scans take place in one in one cycle for accurately predicting the time of ovulation.
The initial scan is called the baseline scan. It helps the doctor understand the initial stage of the follicle. From here, the doctor schedules scans at the appropriate times to follow the development of uterine follicles. The inner lining of the uterus and the growth of the follicle are checked during each scan, and finally, the doctor gets a clear idea of when the woman will ovulate.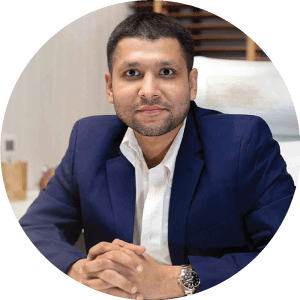 Dr. Jay Mehta
MBBS, DNB – Obstetrics & Gynecology
IVF & Endometriosis Specialist, Laparoscopic Surgeon (Obs & Gyn)
Dr. Jay Mehta is a renowned IVF specialist and fertility preserving surgeon in Mumbai, India. He is the Scientific Director of Shree IVF and Endometriosis Clinic, as well as the director of Uterine Transplant, Advanced Endometriosis and Gynac Cancer at Global Hospitals, Mumbai.
He is a well-known Fertility and IVF Specialist and also among few doctors in the country who specializes in Embryology and Andrology. He operates India's major cities including Mumbai, Pune, Chennai, Hyderabad, Bangalore, Ahmedabad, Agra, Delhi etc.
To book an appointment, call: +91 - 9920914115 or fill out our contact form

 Google Reviews

Faiza Wadia
Dr Jay sir is the God of Endometriosis. There is no one better and more honest than him. Assistants Vismay sir and toral madam and harshita madam are so good.
I am operated here for severe endometriosis of the urine bladder. I am done laparoscopic surgery here under guidance of Jay sir. My recovery is excellent and I am heading back home in a day itself.
For people who have endometriosis, this is the person to go to.

Umesh
My wife was suffering from scar endometriosis for a period more than 1.5 years. We visited lot many doctors who gave us different opinions at different times.
We came to know about Dr. Jay from YouTube videos. He gave us best advice. In Sept 21, my wife got operated at his hospital and relieved of all the pain. Lot many thanks to you sir.

Basavaraj N
The best doctor for endometriosis in India and Mumbai.
We came from Karnataka to Mumbai to do surgery. He is such a famous surgeon and a doctor. Extremely impressed with your humble behavior.
My wife had bowel endometriosis. There is one thing that I wish to mention. He is a very straightforward doctor. He answers everything, but he doesn't take over the smart nonsense of the patient.
Don't go by his simplicity, he will make such strong punchlines that your ego will come down to earth. He asked me to be a MAN. I will never forget that motivation

B S KHAN
One of the best endometriosis doctor for doing surgery. We have come to Mumbai from Jalgaon for this surgery. Very fantastic hospital. Very famous dr jay Mehta and very kind with heart.
All blood tests are done in hospital only so no running around to laboratory again and again. There are many good food joints around for out of Mumbai patients to eat good food. Thank you staff for kind guidance.

Nawab Saab
I was suffering from severe endometriosis since years. We have had previous 3 surgeries. The pain was excruciating.
Finally we were told about Dr Jay Mehta by our doctor. My surgery was a big one. It involved bowel resection for endometriosis.
Dr Jay had assured me that I will up and bout in the next day of surgery and here I am. Going home. Pain free. This is one person who is GOD for me. I don't know how best to thank him. Thanks a lot. You are by far the best doctor for Endometriosis Treatment in Mumbai,  I have met in my life.
Thoroughly impressed by your direct and honest approach.

Nausheen Khan
The best doctor in India for Endometriosis. I am actually honored to be treated by Jay sir.
I had come to him 3 years ago when he told me about surgery, but I got misguided by many other doctors and I took a leupride of 11 injections. Unhappy with the result and pain, I come back to Jay Mehta sir.
He scolded me but then operated on me too. I thank you him, for being so an honest and genuine doctor.
The KING of Endometriosis as he is rightly called, considers my finances and operates me in charity surgery. My family bless you always
The part of the menstrual cycle is ovulation. It generally begins when your ovary releases an egg. The sperm sometimes fertilizes and sometimes fails to fertilize the egg when released.