What is IMSI?
Intracytoplasmic morphologically selected sperm injection is also known as IMSI is another procedure used during the time of IVF. It enables the doctors to differentiate between the structure of the sperm and exclude the suspected variations. Doctors perform this procedure using a high magnification digital imaging microscope during the time of injecting into the egg.
Why perform IMSI?
ICSI is performed where doctors find severe male infertility. It is performed parallel to IVF for a better result. But sometimes the process fails. To enhance a positive outcome doctors use a digital high magnification sperm to improve the process of fertilization and embryo development. This procedure is used for couples with poor results in IVF with ICSI.
By using the digital high-magnification of sperm doctors can easily differentiate between normal and abnormal sperms. IMSI enables 6000 times magnification of sperms that will help to identify more accurately and exclude them during the process of fertilizing the egg. The structurally normal sperm is further used during the process of fertilization using the ICSI method. This technique helps to microinject most normal-looking sperms.
This technique is very helpful and ensures a better result than the traditional method of selecting sperms for fertilization. The traditional method assesses abnormalities at around 400 times magnification.
Who is IMSI suitable for?
Intracytoplasmic Sperm Injection is for the ones who have repeatedly failed in IVF cycles. Even if a couple failed in the ICSI-IVF cycle in the past they can opt for this advanced technique.
In case of severe male infertility, IMSI can be of great help. It also enables doctors to differentiate between normal and abnormal sperms.
How does IMSI work?
IMSI works most uniquely. In the traditional method, embryologists used to select the most normal looking sperm using a microscope. Those microscopes magnify the sperm up to 400 times. On the other hand, IMSI uses a microscope that magnifies the sperm up to 6000 times which helps embryologists to detect minor structural alteration in sperm enhancing fertilization of the egg.
Steps involved in IMSI procedure:-
Doctors conduct an initial selection of sperm from the fresh sample collected.
The selection is performed under a microscope which is 15 times more powerful than a usual microscope.
The internal morphology of the sperm is examined using a microscope. Doctors exclude the abnormal sperms in this stage immediately after examining.
After discarding the abnormal sperms doctors select the normal sperms and place them in a catheter.
These sperms are then placed in the center of the egg.
How is IMSI treatment performed?
IMSI is performed to differentiate between the normal sperms and the abnormal sperms before microinjecting. It is performed using a high powered microscope with 600 times digital imaging. The ultrastructure of the sperm is analyzed through this procedure.
The dermatologist examines the nucleus distortion. Over 1000 morphological characters are analyzed using this procedure. Once the sperm is selected for microinjection the later process is the same as the ICSI cycle.
What does IMSI treatment cost?
The average cost of IMSI in India is Rs.1,50,000 – Rs.2,76,000 in addition to the ICSI treatment. The IMSI treatment is performed at a very low cost in India than in any other country in the world. It is performed using a high digital magnifying lens which is 6000 times. It allows the doctor to select the high quality of sperms without any abnormalities before microinjecting in the eggs.
Treatment Options For Infertility
Infertility
Couples at a certain point in time have the desire to conceive. Many studies have found that almost 85% of the couples successfully conceive within one year of trying.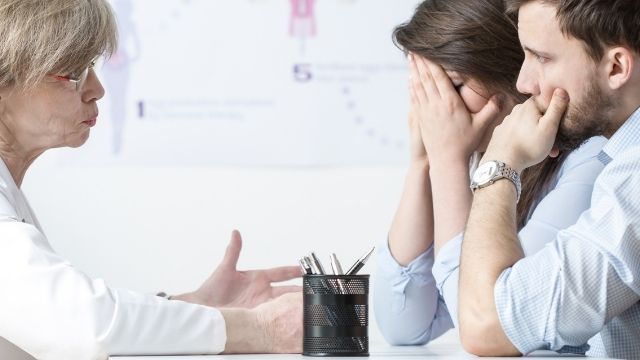 Infertility Assessment
Infertility assessments include various examinations as well as tests to find out the underlying reasons behind infertility.
Azoospermia Treatment
Azoospermia is a condition in men where the sperm count in their ejaculation is non-existent.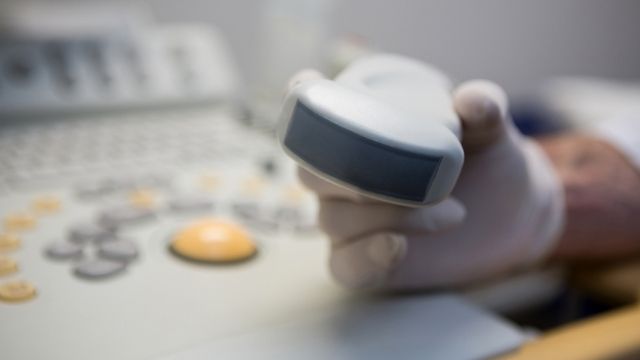 Follicular Study
Follicular study or follicular monitoring is the process through which the doctor watches the growth of this follicle from the beginning of the menstrual cycle to the time it is ready to release an egg.
IVF Treatment
In Vitro Fertilization, or IVF is a kind of fertilization where the eggs combine with sperm for fertilization outside the body.
Ovulation Induction
Ovulation induction is mainly a to-the-point treatment where hormonal pills are used for resuming ovulation.
ICSI
Intracytoplasmic Sperm Injection, which is also commonly known as ICSI is one of the common and most successful treatments for male fertility.
Stem Cell In IVF
In the whole world, around 8% to 12% of couples tend to get affected by the curse of infertility.
IUI
IUI, medically known as Intrauterine Insemination, is a simple form of fertility treatment.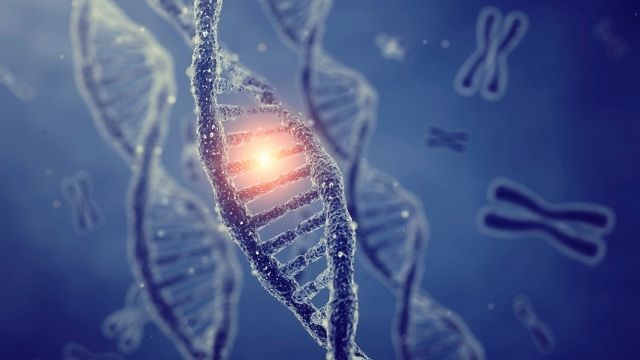 Genetic Screening
Preimplantation Genetic Screening is a test that carefully examines the chromosomal material of an IVF or in-vitro fertilized egg before the process of implantation can begin.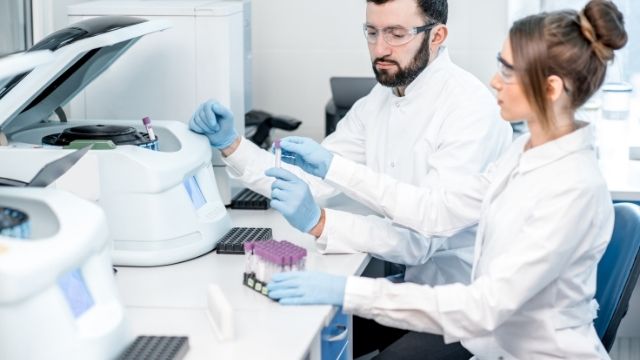 CASA
Computer-Assisted Sperm Analysis or refers to a system where a complex electronic imaging system is used to visualize the sperm, while advanced software programs help measure the numerous individual parameters of said sperm.
Who is IMSI-IVF recommended for?
The IMSI treatment is recommended for men with:-
The high percentage of abnormally shaped sperm.
Prior history of poor results with previously conducted ICSI – IVF cycle.
The low number of sperms even in the normal sperm sample.
Surgically recovered sperm.
The IMSI treatment is recommended for women with:
Failed IVF cycle.
History of miscarriage and repeated abortions.
No implantation in the normal quality of egg.
The Blastocyte stage is made of few embryos.
Risks associated with IMSI-IVF
IMSI is referred by doctors when the quality of sperm is severely low. It is also referred with a history of 2 failed ICSI and 3 failed IVF cycles. IMSI is still in its preliminary stage. It is a time-consuming process. It adds up to 1.5 to 5 hours in addition to the IVF process. This is quite an expensive process and mostly not available in all IVF laboratories. In comparison to ICSI, it will lead to multiple pregnancies.
Pros and Cons of IMSI
According to reports, the success rate of IMSI is 66% and that of normal sperm injection is 33%. There are some advantages to IMSI:
This technique doubles the pregnancy rate lowering the abortion rate by 60%.
In this case, normal sperm is selected lowering the chances of miscarriage.
It helps to determine fertility hence enhancing fertility and pregnancy rates.
IMSI has a lot of disadvantages, which includes:
It is a time taking and expensive process.
Leads to multiple pregnancies when compared to ICSI.
The success rate of IMSI
IMSI helped to increase the rate of pregnancy from 30% to 60%. This technique improved the success rate among men with the worst issues. Couples with a history of failed IVF-ICSI cycle benefited by this procedure. Couples with unexplained infertility are also benefited by IMSI.
IMSI is still in its preliminary stage and shall be more helpful to couples with severe infertility issues in the coming days.

 Google Reviews

Faiza Wadia
Dr Jay sir is the God of Endometriosis. There is no one better and more honest than him. Assistants Vismay sir and toral madam and harshita madam are so good.
I am operated here for severe endometriosis of the urine bladder. I am done laparoscopic surgery here under guidance of Jay sir. My recovery is excellent and I am heading back home in a day itself.
For people who have endometriosis, this is the person to go to.

Umesh
My wife was suffering from scar endometriosis for a period more than 1.5 years. We visited lot many doctors who gave us different opinions at different times.
We came to know about Dr. Jay from YouTube videos. He gave us best advice. In Sept 21, my wife got operated at his hospital and relieved of all the pain. Lot many thanks to you sir.

Advazeem Sk
AS EVERYONE says He is the KING of Endometriosis. He is the best surgeon ever. We came from Jalgaon to get surgery done.
He is a big man, extremely busy and superstar. He is very down to earth person. He also gives us concession in surgery. I am extremely happy to my doctor for sending me to Jay sir.

B S KHAN
One of the best endometriosis doctor for doing surgery. We have come to Mumbai from Jalgaon for this surgery. Very fantastic hospital. Very famous dr jay Mehta and very kind with heart.
All blood tests are done in hospital only so no running around to laboratory again and again. There are many good food joints around for out of Mumbai patients to eat good food. Thank you staff for kind guidance.

Nawab Saab
I was suffering from severe endometriosis since years. We have had previous 3 surgeries. The pain was excruciating.
Finally we were told about Dr Jay Mehta by our doctor. My surgery was a big one. It involved bowel resection for endometriosis.
Dr Jay had assured me that I will up and bout in the next day of surgery and here I am. Going home. Pain free. This is one person who is GOD for me. I don't know how best to thank him. Thanks a lot. You are by far the best doctor for Endometriosis Treatment in Mumbai,  I have met in my life.
Thoroughly impressed by your direct and honest approach.

Falguni Kundu
Very happy with doctor and team here. Dr Mehta sir is KING of Endometriosis.
We are travel from Gujarat to Mumbai to become operated. Mehta sir is very nice and gentleman, he give us decision to do surgery in charitable. Thanks for efforts that my wife is now saved.
Thank you to Toral madam and vismay sir also
The procedure of ICSI is performed under a standard microscope, which manifests the cells 400 times. It sometimes becomes difficult to differentiate between the healthy and the unhealthy sperms at this level with ICSI. The same anomalies of the sperm are challenging to be detected with this procedure.
ICSI is a specialized form of IVF and suggested to couples who have severe male infertility. Intracytoplasmic Sperm Injection is one of the standard and successful treatments when it comes to male infertility. When a couple is unsuccessful in repeated IVF cycles and have severe male infertility and abnormal semen, they go for this procedure.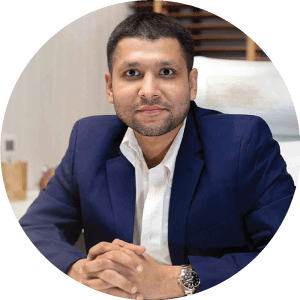 Dr. Jay Mehta
Fertility and IVF Specialist
Dr. Jay Mehta is the Scientific Director of Shree IVF Clinic. He is a well-known Fertility and IVF Specialist and also among few doctors in the country who specializes in Embryology and Andrology.