Advance Fertility and Gynaecology Centre
10 + Years Of Experience Working as IVF Specialist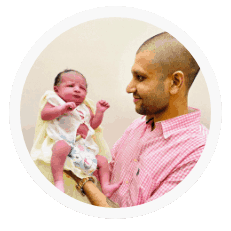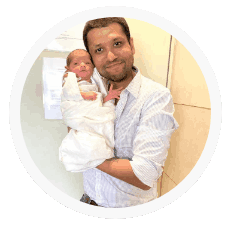 We Don't Practice Donor & Surrogacy
A place where you don't lose your hopes, a place where we help you complete your family, and a place where couples come but they go back as parents are what Shree IVF & Endometriosis Clinic is known for. With all these noble thoughts, our expert Dr. Jay Mehta brought his brainchild into existence in May 2015.
Shree IVF & Endometriosis Clinic provides advanced assisted reproduction as well as advanced pelvic surgery in Mumbai. The clinic is one of the busiest IVF centers in Mumbai and is consistently rated by patients and fellow gynecologists to be one of the top fertility clinics in Mumbai city.
Shree IVF & Endometriosis Clinic is constantly striving to bring the best of medical advancement and service quality to our patient. All modern facilities and sophisticated medical equipment are available with the objective of providing comprehensive healthcare under one roof.
The Shree IVF & Endometriosis Clinic in Mumbai offers a full range of treatments in Gynecology, Urology, Gynecology Cancer, Infertility, Laparoscopic surgery, and Maternity. Dr. Jay Mehta is one of the best Gynecologists and Fertility Experts in Mumbai
Gynecology
Gynaecology is a branch of medicine that specializes in women's reproductive health.
Urogynecology
Urogynecology is a medical branch concerned with urological problems affecting women.
Gynecology Cancers
Gynaecological cancers are Cancers that affect a woman's reproductive system.
Infertility
Infertility problems occur when the couple is not able to conceive naturally even after trying.
Laparoscopic Surgery
Laparoscopic surgery involves examining the abdominal organs or a woman's reproductive system.
Maternity
Every mother and baby deserves the best care possible and it is our priority to cater to their needs.
[divi_shortcode id="6461″]
[divi_shortcode id="6462″]
[divi_shortcode id="7480″]
[divi_shortcode id="7481″]
[divi_shortcode id="7517″]
[divi_shortcode id="7518″]
[divi_shortcode id="7524″]
[divi_shortcode id="7525″]
[divi_shortcode id="7526″]
[divi_shortcode id="7527″]
[divi_shortcode id="7528″]
[divi_shortcode id="7529″]
Know the Expert Before You Visit Our Clinic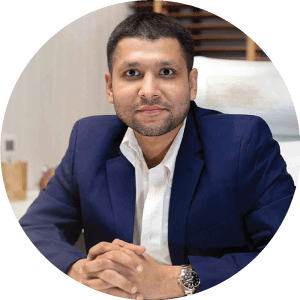 Dr. Jay Mehta
Fertility and IVF Specialist Mumbai
Dr Jay Mehta is the Scientific Director of Shree IVF and Endometriosis Clinic, as well as the director of Uterine Transplant and Advanced Endometriosis and Gynac Cancer at Global Hospitals, Mumbai.
He is not only a well-known fertility specialist, but he is also a specialist in Embryology and Andrology in the country..

 Google Reviews

Faiza Wadia
Dr Jay sir is the God of Endometriosis. There is no one better and more honest than him. Assistants Vismay sir and toral madam and harshita madam are so good.
I am operated here for severe endometriosis of the urine bladder. I am done laparoscopic surgery here under guidance of Jay sir. My recovery is excellent and I am heading back home in a day itself.
For people who have endometriosis, this is the person to go to.

Umesh
My wife was suffering from scar endometriosis for a period more than 1.5 years. We visited lot many doctors who gave us different opinions at different times.
We came to know about Dr. Jay from YouTube videos. He gave us best advice. In Sept 21, my wife got operated at his hospital and relieved of all the pain. Lot many thanks to you sir.

Advazeem Sk
AS EVERYONE says He is the KING of Endometriosis. He is the best surgeon ever. We came from Jalgaon to get surgery done.
He is a big man, extremely busy and superstar. He is very down to earth person. He also gives us concession in surgery. I am extremely happy to my doctor for sending me to Jay sir.

B S KHAN
One of the best endometriosis doctor for doing surgery. We have come to Mumbai from Jalgaon for this surgery. Very fantastic hospital. Very famous dr jay Mehta and very kind with heart.
All blood tests are done in hospital only so no running around to laboratory again and again. There are many good food joints around for out of Mumbai patients to eat good food. Thank you staff for kind guidance.

Nawab Saab
I was suffering from severe endometriosis since years. We have had previous 3 surgeries. The pain was excruciating.
Finally we were told about Dr Jay Mehta by our doctor. My surgery was a big one. It involved bowel resection for endometriosis.
Dr Jay had assured me that I will up and bout in the next day of surgery and here I am. Going home. Pain free. This is one person who is GOD for me. I don't know how best to thank him. Thanks a lot. You are by far the best doctor for Endometriosis Treatment in Mumbai,  I have met in my life.
Thoroughly impressed by your direct and honest approach.

Falguni Kundu
Very happy with doctor and team here. Dr Mehta sir is KING of Endometriosis.
We are travel from Gujarat to Mumbai to become operated. Mehta sir is very nice and gentleman, he give us decision to do surgery in charitable. Thanks for efforts that my wife is now saved.
Thank you to Toral madam and vismay sir also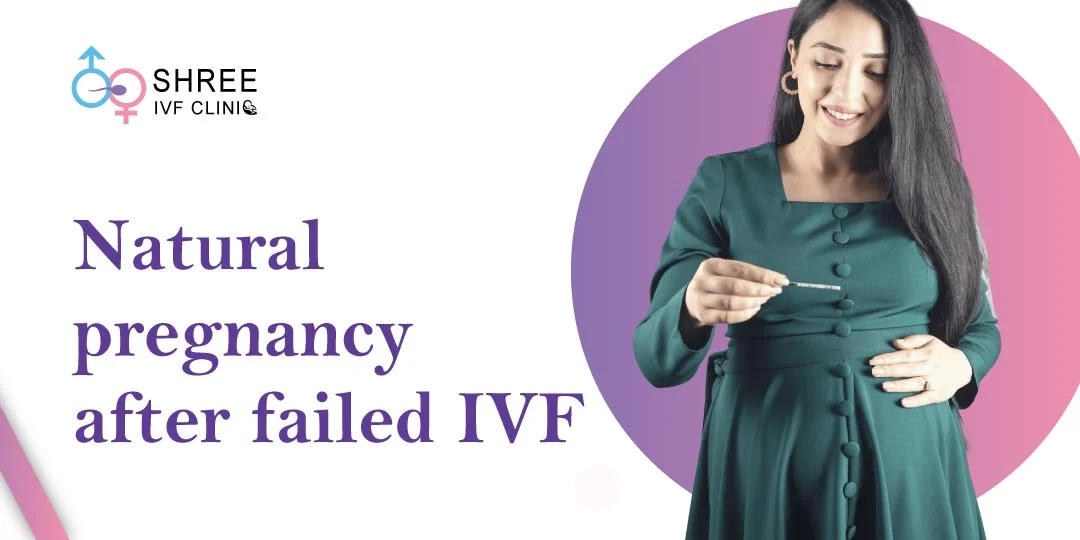 Struggling with IVF setbacks? Dr. Jay Mehta, a renowned IVF specialist in Mumbai, discusses the hope & considerations of achieving a natural pregnancy.
Discover the insights you need on IVF failure despite good embryos from Dr. Jay Mehta, a leading IVF & Fertility specialist from Mumbai.
The inability to conceive prompts a doctor to diagnose polycystic ovary syndrome (PCOS), a...
Period irregularity is a common symptom of PCOS. Or you might have very long, daily periods....