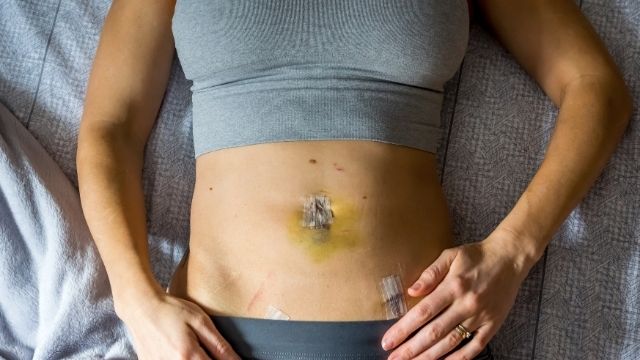 What is Diagnostic Laparoscopy?
Diagnostic Laparoscopy is a surgery done to look at the inside of the abdomen and pelvis. It is usually performed to detect problems or treat pre-existing issues. This can prevent the need for complicated surgery later. The procedure is performed to find the cause of pain or growth in the abdomen and pelvic area where X-ray or ultrasound results are not exact. It is sometimes done after an accident to check if an abdomen's organs. Often, diagnostic laparoscopy is performed as treatment of cancer to see cancer spread. Treatment begins once the ailment is detected.
Indications of diagnostic laparoscopy
A diagnostic Laparoscopy is needed when you experience a long time of pain or abnormal tissue growth, or you're suffering from some disease in the organs of your abdomen or pelvis.
Why is the test performed?
Diagnostic Laparoscopy is performed to find the cause of pain or growth in the abdomen and pelvic area where X-ray or ultrasound results are not exact. It is sometimes done after an accident to check if an abdomen's organ has been damaged. Often, diagnostic laparoscopy is performed as treatment of cancer to see if cancer has spread. Treatment begins once the ailment is detected.
Preparation for the procedure
The diagnostic procedure has a step-by-step procedure that you need to follow. It is relatively simple and requires some amount of patience only. Here are some of the steps:
Depending on the type of laparoscopic procedure being performed, you'll usually be asked not to eat or drink anything for 6 to 12 hours beforehand.
If you're taking blood-thinning medication (anticoagulants), such as aspirin or warfarin, you may be asked to stop taking it a few days beforehand. It is to prevent excessive bleeding during the operation.
If you smoke, you may be advised to stop during the lead-up to the operation. It is because smoking can delay healing after surgery and increase the risk of complications such as infection.
Most people can leave the hospital either on the day of the procedure or the following day. Before the process, you'll need to arrange for someone to drive you home because you'll be advised not to drive for at least 24 hours afterward.
Diagnostic laparoscopy procedure steps
It is done in a hospital or an outpatient surgery center. The amount of time it takes for a Laparoscopy depends on what the doctor finds while performing the surgery. Here are some steps which are usually part of the procedure.
Anesthesia to Make you Sleep – Nothing will be felt once given anesthesia. However, you can always ask questions about how it feels during the process, and if you will feel anything afterward.
Small incisions in the belly region – The surgeon will make microscopic incisions near the navel region. It is to insert gas into the abdomen. It holds the organs away from each other so that the doctor gets a clear view of them.
Laparoscope – Then, the laparoscope, which contains a camera and a light, is inserted.
Surgical Tools – These are inserted to form small procedures.
Suction Tube – This is then inserted to suck out the extra gas from the abdomen.
Looking for Damage or Disease – The doctor looks for some kind of damage or disease with the laparoscope's help. The doctor might do a biopsy, which is sent to the laboratory for the check. The doctor might take out the tissue and fix parts of the organ that have undergone damage.
Final Step – The last step is when the laparoscope and other tools are taken out of the body. The gas is pumped out of the body with a suction hose. The incisions are then closed with stitches.
What tests are necessary before laparoscopy?
Before any surgery, laparoscopy, or otherwise, one should expect to undergo several tests. Most of these tests are general tests to ensure that the patient can undergo surgery. Such tests usually include blood tests, urinalysis, electrocardiogram (EKG or ECG), and chest X-rays.
Furthermore, depending on what you're undergoing surgery for, your doctor may order additional tests. For instance, if you're undergoing laparoscopic hysterectomy, you might also be required to undergo tests like pelvic ultrasounds and/or computerized pelvic tomography (CT). So, in addition to general tests, case-specific tests are also often necessary before laparoscopy.
What to expect:
Although laparoscopy is a minimally invasive surgical procedure, there are certain things to keep in mind before undergoing a laparoscopy.
Before the procedure: Before undergoing a laparoscopy, it is advisable to inform your doctor well in advance about any underlying medical conditions that you might have. It is also essential to follow your doctor's instructions about what to do a week before the surgery.
During the procedure: There's not much to do or expect from your side during the surgical procedure. Laparoscopy is usually performed under general anesthesia (and sometimes, after administering local anesthesia) so you won't feel anything. The procedure requires small incisions to be made, but you won't feel any pain during the procedure.
After the procedure: Once the procedure is complete, you will likely wake up in a recovery area in the hospital. You can expect to be under observation for a few hours at least, depending on what operation was performed on you. Once you're awake, you can expect to see your family and friends. Since laparoscopy is minimally invasive, patients usually get discharged a few hours after the procedure if no irregularities are found. It is usual to feel some pain and discomfort in the area where the surgery's incisions were made, and your doctor might give you some painkillers to ease the pain.
Once you are discharged and allowed to go home, it is imperative to take complete rest for the next few days and avoid strenuous work at all costs. You should not eat or drink anything heavy right after the operation, and you should avoid taking a shower for at least 24 hours. You should also take care of your dressing: if it is a traditional dressing, you can remove, clean, and reapply for dressing after 24 hours (but do consult your doctor about the same). If you have steri-strips over your wounds, do not remove them.
What complications can occur?
Before going into possible complications that might arise out of a laparoscopic procedure, it is essential to note that laparoscopy is a surgery method and not a type of surgery. Thus, the type of surgery has more bearing on what kind of complications might arise from an operation.
That being said, some general complications might arise out of the laparoscopic method, as with any surgery. While complications are fairly rare, the most common ones include bleeding from the incisions and infection possibility. Less common complications include injury to internal organs and damage to blood vessels.
However, you should not be too worried about complications because they are rare, and various studies have shown laparoscopy to be a well-tested, safe, and efficient surgical procedure.
Diagnostic laparoscopy recovery time
As with any surgery, recovery time is dependent on individual cases. For instance, a laparoscopic diagnostic procedure, which does not involve corrective surgery, usually has a rapid recovery time. In contrast, if you're undergoing laparoscopic hysterectomy, a major surgical procedure, recovery may take up to 6-8 weeks. So recovery ultimately depends on why you're undergoing surgery and what type of surgery you're undergoing.
Further, recovery time also depends on complications: if complications do arise, recovery might take longer than usual. Therefore, it's best to consult your doctor and your surgical team about your particular case and when you can expect to resume normal activities.
Diagnostic laparoscopy cost
A laparoscopy cost depends on several factors, including region, choice of hospitals, and what surgery you're undergoing. A mere diagnostic laparoscopy, for instance, usually costs significantly less than more complicated laparoscopic procedures.
In India, the cost of laparoscopic surgery varies to quite an extent across different cities. The price of laparoscopic surgery might range from as low as Rs. 24,000 to as high as Rs. 70,000. So, before you try to estimate the cost, it is crucial to identify what kind of laparoscopic surgery you will undergo and then look for hospitals that offer that service.
As the discussion above reveals, there are many variables with laparoscopy. It is because laparoscopy is merely a surgery (and diagnosis). Therefore, factors such as cost, recovery time, potential complications, and so on largely depend on the type of surgery you're undergoing and not necessarily the method. We hope that you get a broad idea of what laparoscopy entails, but it is always advisable to consult experts before you make any major decision to undergo surgery.

 Google Reviews

Faiza Wadia
Dr Jay sir is the God of Endometriosis. There is no one better and more honest than him. Assistants Vismay sir and toral madam and harshita madam are so good.
I am operated here for severe endometriosis of the urine bladder. I am done laparoscopic surgery here under guidance of Jay sir. My recovery is excellent and I am heading back home in a day itself.
For people who have endometriosis, this is the person to go to.

Umesh
My wife was suffering from scar endometriosis for a period more than 1.5 years. We visited lot many doctors who gave us different opinions at different times.
We came to know about Dr. Jay from YouTube videos. He gave us best advice. In Sept 21, my wife got operated at his hospital and relieved of all the pain. Lot many thanks to you sir.

Basavaraj N
The best doctor for endometriosis in India and Mumbai.
We came from Karnataka to Mumbai to do surgery. He is such a famous surgeon and a doctor. Extremely impressed with your humble behavior.
My wife had bowel endometriosis. There is one thing that I wish to mention. He is a very straightforward doctor. He answers everything, but he doesn't take over the smart nonsense of the patient.
Don't go by his simplicity, he will make such strong punchlines that your ego will come down to earth. He asked me to be a MAN. I will never forget that motivation

B S KHAN
One of the best endometriosis doctor for doing surgery. We have come to Mumbai from Jalgaon for this surgery. Very fantastic hospital. Very famous dr jay Mehta and very kind with heart.
All blood tests are done in hospital only so no running around to laboratory again and again. There are many good food joints around for out of Mumbai patients to eat good food. Thank you staff for kind guidance.

Nawab Saab
I was suffering from severe endometriosis since years. We have had previous 3 surgeries. The pain was excruciating.
Finally we were told about Dr Jay Mehta by our doctor. My surgery was a big one. It involved bowel resection for endometriosis.
Dr Jay had assured me that I will up and bout in the next day of surgery and here I am. Going home. Pain free. This is one person who is GOD for me. I don't know how best to thank him. Thanks a lot. You are by far the best doctor for Endometriosis Treatment in Mumbai,  I have met in my life.
Thoroughly impressed by your direct and honest approach.

Nausheen Khan
The best doctor in India for Endometriosis. I am actually honored to be treated by Jay sir.
I had come to him 3 years ago when he told me about surgery, but I got misguided by many other doctors and I took a leupride of 11 injections. Unhappy with the result and pain, I come back to Jay Mehta sir.
He scolded me but then operated on me too. I thank you him, for being so an honest and genuine doctor.
The KING of Endometriosis as he is rightly called, considers my finances and operates me in charity surgery. My family bless you always
A laparoscopy is a procedure that examines the abdomen or the reproductive system of a woman for issues. Laparoscopic surgery employs the use of a narrow tube known as a laparoscope. It is implanted by a tiny incision in the abdomen.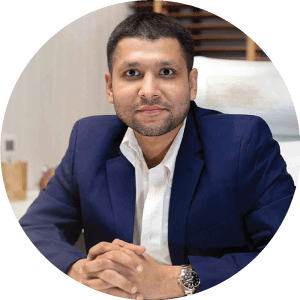 Dr. Jay Mehta
Fertility and IVF Specialist
Dr. Jay Mehta is the Scientific Director of Shree IVF Clinic. He is a well-known Fertility and IVF Specialist and also among few doctors in the country who specializes in Embryology and Andrology.