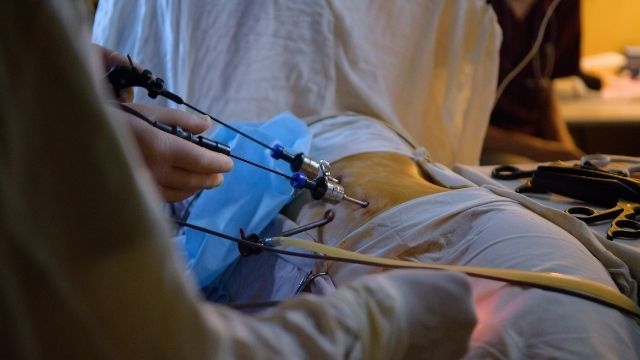 What is Laparoscopy for Infertility?
Laparoscopic Surgery is a minimally invasive procedure to remove uterine fibroids, benign (not cancerous) growths in a woman's uterus. The procedure can help relieve uterine fibroid symptoms such as abnormally heavy menstrual bleeding, pain in the pelvic region, and pressure on the bladder or bowel.
In this, images transmitted by the laparoscope are used by doctors to identify the causes of infertility. In some cases, surgeons might also use laparoscopy in a corrective capacity to remove scar tissue or fibroid tumors. In such cases, the procedure becomes operative & not merely diagnostic.
When is a laparoscopy procedure recommended?
In cases where more traditional diagnostic tests such as ultrasound and X-ray cannot identify causes of discomfort in patients, or in case of infertility, causes of infertility, a laparoscopic procedure is recommended so that doctors can identify the problem.
Your doctor might use laparoscopy for several reasons, including but not limited to:
Looking for abnormalities in the uterus and ovaries
Looking for blocked fallopian tubes
Looking for fibroid tumors
Looking for scar tissue
To confirm endometriosis (which can only be done using laparoscopy)
Why is it important?
Laparoscopy is an essential weapon in a doctor's arsenal. It is because the procedure allows manual examination of the patients' organs using images transmitted by the laparoscope. It often becomes crucial, especially in cases where traditional diagnostic tests fail to identify the problem.
How is it done?
Laparoscopy for infertility works like any other laparoscopic procedure. But the focus, in this case, lies on the reproductive organs of a female patient. The procedure is usually performed under general anesthesia and sometimes using local anesthetics, so either way, it's a painless procedure.
Once a patient is anesthetized, her abdomen is inflated with gas (usually a nitrous oxide or carbon dioxide injected with a needle) so that organs are pushed away from the abdominal wall. Doing this allows individuals organs to become visible under the laparoscope.
Subsequently, one or more small incisions are made. A laparoscope is inserted to transmit images and video of the pelvic cavity's interior so that problems with reproductive organs can be swiftly identified.
The whole procedure usually takes about 30-45 minutes.
Advanced laparoscopic gynecologic surgery:
In most cases, laparoscopy is used to diagnose problems in reproductive organs. But, laparoscopy can also be used as a corrective measure. In such cases, it is slightly more complicated than a diagnostic procedure. Hence, it is called advanced laparoscopic gynecologic surgery. When used as an operative procedure, laparoscopy involves using other instruments. These might be inserted using the laparoscope or through other small incisions.
Advanced laparoscopic gynecologic surgery is used to treat several conditions, including but not limited to:
Hysterectomy (removal of the uterus)
Myomectomy (removal of uterine fibroids)
Oophorectomy (removal of ovaries)
Cystectomy (removal of ovarian cyst)
Endometrial ablation (destruction of the uterine lining)
Laparoscopy for infertility cost:

The cost of laparoscopic surgery to diagnose or treat infertility varies from hospital to hospital and on a case-by-case basis. But, it should be noted that laparoscopy for infertility, in general, costs upward of Rs. 20,000 and can go up to Rs. 71,000.
To Book An Appointment
For Laparoscopic Surgery in Mumbai
Appointment For Laparoscopic Surgery in Mumbai
Treatment Options For Laparoscopic Surgery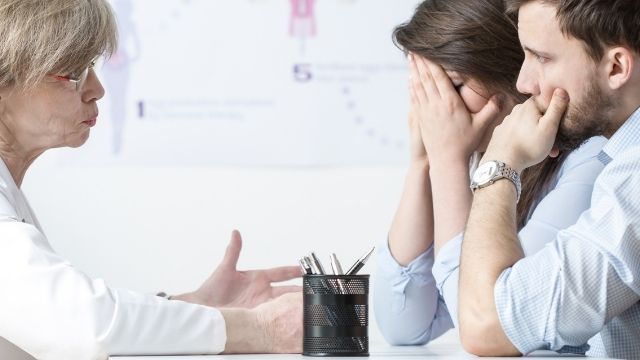 Infertility Assessment
Infertility assessments include various examinations as well as tests to find out the underlying reasons behind infertility.
Recovery time of laparoscopy surgery for infertility:
Since laparoscopy is a minimally invasive surgical procedure that uses minor incisions, the recovery time from such a procedure is significantly lower than open surgeries.
That being said, several factors can affect the recovery times of patients who have undergone laparoscopic surgery. Factors such as the number of incisions made during the surgery, the type of anesthesia used, the body's response to the surgical procedure, and the patient's overall health all affect recovery times.
However, patients are usually kept under observation for a few hours after the procedure. If the patient's vital signs are deemed normal during this period, no anomaly is observed. If the patient does not report any significant discomfort, they are discharged within a few hours.
Yet, getting discharged is not equivalent to recovery, and patients should take particular care to avoid strenuous work at home. It is advisable to take complete rest for a few days following the surgery. It is normal to feel some pain in areas where incisions have been made, but the pain should gradually decrease in intensity with each passing day.
If there are no irregularities and recovery takes its normal course, then a patient who has laparoscopic surgery can recover completely within a week or two.
Risks of laparoscopy for infertility:
Despite laparoscopy is a minimally invasive surgical procedure and not very risky per se, it still counts as a surgery, and as such, there are some associated risks. The most common risks associated with laparoscopy is the risk of infection post-surgery. In some cases, patients might also experience bleeding, and, in very rare cases, patients could suffer some damage to abdominal organs.
However, laparoscopic surgery has a good track record in terms of safety, and barring fringe cases, is usually a very smooth procedure.
Although there aren't too many risks associated with laparoscopy for infertility, the surgery's side-effects are fairly common. Side effects, when experienced, usually fall in at least one of the categories mentioned below:
Bleeding at incisions
Redness/swelling at incisions
It should be noted that these effects are fairly common.
Laparoscopy for infertility success rate:
The success rate of laparoscopy for infertility is difficult to pin down to a single number because the procedure's success in curing infertility depends on several factors that are particular to individual patients.
That being said, a 2013 study by the National Center for Biotechnology Information (NCBI) found that, in a sample of 43 patients who had undergone laparoscopy for infertility, the pregnancy rate post-surgery was 41.9%. The study further notes that 66.7% and 94.4% of the patients studied conceived within three months of the surgery and six months of the surgery, respectively.
Advantages of laparoscopy for infertility:
The advantages of laparoscopy for infertility are manifold. The benefits of laparoscopy for infertility include:
The small sizes of the incisions made for the procedure
Less internal scarring compared to open surgeries.
Relatively little pain compared to open surgeries.
The option to leave the hospital shortly after surgery
A significantly faster recovery time compared to open surgeries.
Disadvantages of laparoscopy for infertility:
There are no disadvantages of laparoscopic surgery. As mentioned earlier, patients are exposed to a certain degree of risk and may have to endure some uncomfortable side-effects following the surgery.
What to expect after laparoscopy:
Once the laparoscopic procedure is over, you can expect to be monitored by your doctor/nurses for a few hours. If no irregularities are found, and you are deemed healthy, you can expect to be discharged on the same day as the surgery itself.
Once discharged, you should take care to get adequate rest and avoid strenuous work, and before you know it, you will be hale and hearty.
Laparoscopic procedures are minimally invasive and are always performed after administering general or local anesthesia. Therefore, there is no element of pain involved during the surgery. However, you might experience some pain in your abdominal region and near the surgery's incisions once the procedure is over.
Is laparoscopy necessary before IVF?
Before commencing IVF, laparoscopy can be useful for treating issues such as endometriosis, fibroid tumors, and hydrosalpinges. That being said, there is no hard and fast rule that a laparoscopy must be performed before commencing IVF. It is best to consult your doctor about the same because your doctor will be aware of your case's particularities and can take an informed call on whether laparoscopy is needed or not.
Can laparoscopy unblock fallopian tubes?
Yes, laparoscopy can help identify blocked fallopian tubes. Also, corrective laparoscopic surgery can be used to repair blocked fallopian tubes.
How does laparoscopy help infertility?
A diagnostic laparoscopy procedure can help identify infertility causes that cannot be detected by traditional diagnostic tests such as ultrasound and X-ray. In addition to diagnosing infertility causes, corrective laparoscopic procedures can be used to treat several causes of infertility.
Laparoscopy for infertility has a good track record of diagnosing and treating infertility and is a fairly safe and inexpensive procedure that can help infertile couples become parents.
We Provide Laparoscopic Surgery In Mumbai
Shree IVF is one of the best clinics in Mumbai for treating related Laparoscopic / Minimal Access Surgery. Shree IVF Clinic's team of Gynecologists and Fertility is highly skilled in handling all cases of Gynecologic Laparoscopy in Mumbai. The team has performed a significant number of complex surgeries for Laparoscopy, as it is a recurring condition.
Dr. Jay Mehta is one of Mumbai's best laparoscopic surgeons, as an infertility, gynecology, and endometriosis specialist, he has over 10 years of experience.

 Google Reviews

Faiza Wadia
Dr Jay sir is the God of Endometriosis. There is no one better and more honest than him. Assistants Vismay sir and toral madam and harshita madam are so good.
I am operated here for severe endometriosis of the urine bladder. I am done laparoscopic surgery here under guidance of Jay sir. My recovery is excellent and I am heading back home in a day itself.
For people who have endometriosis, this is the person to go to.

Umesh
My wife was suffering from scar endometriosis for a period more than 1.5 years. We visited lot many doctors who gave us different opinions at different times.
We came to know about Dr. Jay from YouTube videos. He gave us best advice. In Sept 21, my wife got operated at his hospital and relieved of all the pain. Lot many thanks to you sir.

Basavaraj N
The best doctor for endometriosis in India and Mumbai.
We came from Karnataka to Mumbai to do surgery. He is such a famous surgeon and a doctor. Extremely impressed with your humble behavior.
My wife had bowel endometriosis. There is one thing that I wish to mention. He is a very straightforward doctor. He answers everything, but he doesn't take over the smart nonsense of the patient.
Don't go by his simplicity, he will make such strong punchlines that your ego will come down to earth. He asked me to be a MAN. I will never forget that motivation

B S KHAN
One of the best endometriosis doctor for doing surgery. We have come to Mumbai from Jalgaon for this surgery. Very fantastic hospital. Very famous dr jay Mehta and very kind with heart.
All blood tests are done in hospital only so no running around to laboratory again and again. There are many good food joints around for out of Mumbai patients to eat good food. Thank you staff for kind guidance.

Nawab Saab
I was suffering from severe endometriosis since years. We have had previous 3 surgeries. The pain was excruciating.
Finally we were told about Dr Jay Mehta by our doctor. My surgery was a big one. It involved bowel resection for endometriosis.
Dr Jay had assured me that I will up and bout in the next day of surgery and here I am. Going home. Pain free. This is one person who is GOD for me. I don't know how best to thank him. Thanks a lot. You are by far the best doctor for Endometriosis Treatment in Mumbai,  I have met in my life.
Thoroughly impressed by your direct and honest approach.

Nausheen Khan
The best doctor in India for Endometriosis. I am actually honored to be treated by Jay sir.
I had come to him 3 years ago when he told me about surgery, but I got misguided by many other doctors and I took a leupride of 11 injections. Unhappy with the result and pain, I come back to Jay Mehta sir.
He scolded me but then operated on me too. I thank you him, for being so an honest and genuine doctor.
The KING of Endometriosis as he is rightly called, considers my finances and operates me in charity surgery. My family bless you always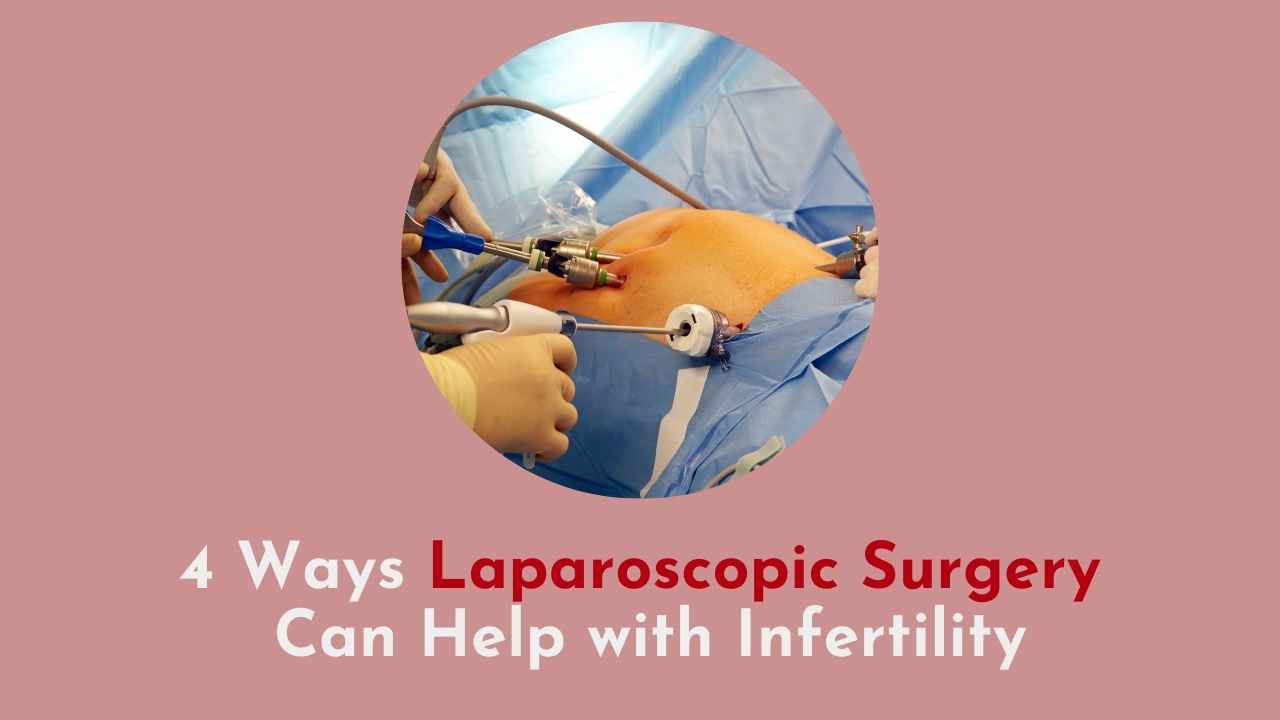 A laparoscopy surgery allows a fertility doctor to examine the abdomen. The uterus, fallopian tubes, and ovaries are all found in the pelvis, which is located near the bottom of the abdomen in females.
Diagnostic Hysterolaparoscopy is a testing procedure used to assess issues relating to infertility within the female reproductive systems. Laparoscopy is a surgical treatment that includes the implantation of a tiny fibre optical wire with a lens at the tip, referred to as the Laparoscope, into the womb.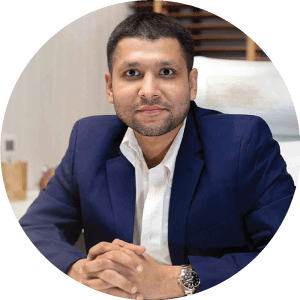 Dr. Jay Mehta
Fertility and IVF Specialist
Dr. Jay Mehta is the Scientific Director of Shree IVF Clinic. He is a well-known Fertility and IVF Specialist and also among few doctors in the country who specializes in Embryology and Andrology.