What is Stem Cell IVF Treatment?
In the whole world, around 8% to 12% of couples tend to get affected by the curse of infertility. However, the recent evolution in medical science, especially in infertility treatment, has lowered the frequency of the issue massively. IVF is an alternative for them to have their baby with many inventions and innovations as well. Among the newly-developed modules, the introduction of stem cell IVF treatment has taken the world by storm. It is seemingly much more effective than the traditional procedure, as it can create undifferentiated cells without any complication.
Stem Cells: What they are & How they help?
In essence, the stem cells are considered to be the raw material of one's body. They have the capability of producing more functional cells under a specific circumstance. The newly-produced cells of the same are known as daughter cells of the parental stem cell.
In most cases, the daughter cells become a specialized cell, which has a particular function. However, in rare circumstances, these cells can turn into another stem cell as well. Thus, they will have the natural capability of producing a brand new type of cell.
As mentioned before, the stem cells do have the potency of creating a brand new type of cell. Thus, the doctors are, now, considering them to be an effective alternative therapeutic agent for people who are suffering from infertility. But, how is it going to work for them?
For starters, these cells tend to have a higher potential for creating differentiation. Thus, through laboratory experiments, the doctor can differentiate them into embryonic, ovarian, endometrial, or mesenchymal stem cells.
These cells can further be differentiated to create oocytes and spermatozoa in vitro and used clinically. However, the procedure is still at the earliest stage of its origin. Thus, the specialists will need to do much more researches to find actual proof of the same.
Till then, it can only be considered as nothing more than a vague conception of a form of medical advancement.
Types of stem cells
The stem cells are generally classified into various categories. Some of these are as follows –
Embryonic: This type of stem cells usually originates from human embryos, which are around 3-5 days old. A doctor can harvest them during in-vitro fertilization or, IVF, to cure the issue of infertility. The fertilization procedure of the same requires a laboratory environment instead of the body of a woman. These cells can create almost any type of functional cell in one's body.
Non-Embryonic: These cells usually originate from either a developed organ or a tissue in your body. Therefore, in most cases, they participate in the job of repairing the same tissue or organ when it is damaged. For example, hematopoietic stem cells generally stay in the bone marrow and help in producing new WBC, RBC, and any other type of blood cells. They can treat mild damage to the bones as well.
Induced Pluripotent: These types of stem cells are created in a laboratory by scientists. They have a higher potential and can differentiate into almost any type of body cell. Due to this reason, doctors are currently trying to use it for curing infertility-related problems.
Sources of stem cells
The stem cells are available throughout the human body. You can find the same in the –
Amniotic fluid
Umbilical cord
Bone marrow
Allograft
Adipose tissue
Treatment Options For Infertility
Infertility
Couples at a certain point in time have the desire to conceive. Many studies have found that almost 85% of the couples successfully conceive within one year of trying.
IVF Treatment
In Vitro Fertilization, or IVF is a kind of fertilization where the eggs combine with sperm for fertilization outside the body.
Azoospermia Treatment
Azoospermia is a condition in men where the sperm count in their ejaculation is non-existent.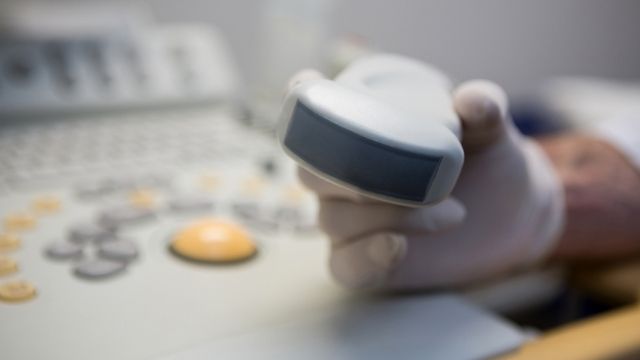 Follicular Study
Follicular study or follicular monitoring is the process through which the doctor watches the growth of this follicle from the beginning of the menstrual cycle to the time it is ready to release an egg.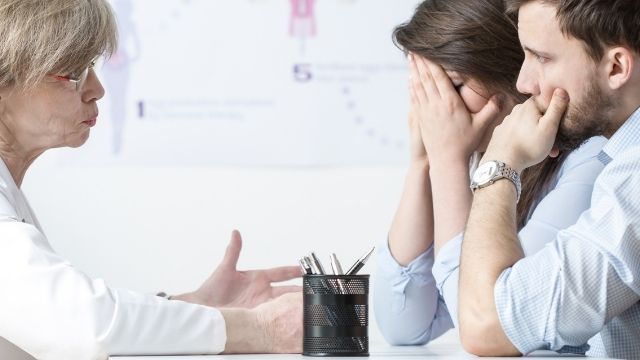 Infertility Assessment
Infertility assessments include various examinations as well as tests to find out the underlying reasons behind infertility.
Ovulation Induction
Ovulation induction is mainly a to-the-point treatment where hormonal pills are used for resuming ovulation.
ICSI
Intracytoplasmic Sperm Injection, which is also commonly known as ICSI is one of the common and most successful treatments for male fertility.
IMSI
Intracytoplasmic Sperm Injection is also known as IMSI is another procedure used during the time of IVF.
IUI
IUI, medically known as Intrauterine Insemination, is a simple form of fertility treatment.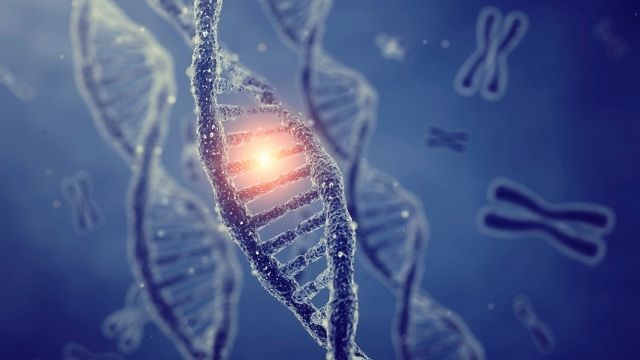 Genetic Screening
Preimplantation Genetic Screening is a test that carefully examines the chromosomal material of an IVF or in-vitro fertilized egg before the process of implantation can begin.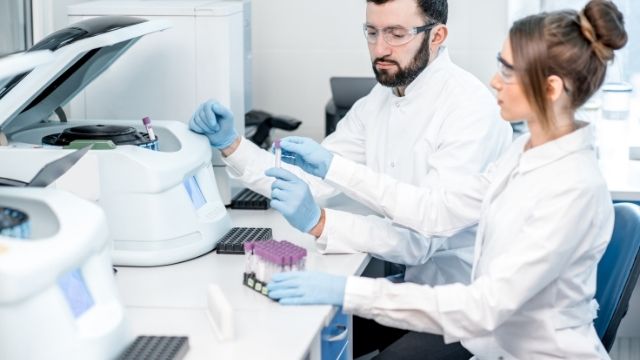 CASA
Computer-Assisted Sperm Analysis or refers to a system where a complex electronic imaging system is used to visualize the sperm, while advanced software programs help measure the numerous individual parameters of said sperm.
Stem cell therapy procedure
The stem cell therapy procedure is much more common in the treatment of cancer, especially blood cancer. It is usually performed during the transplantation of an individual's bone marrow. However, in recent years, the doctors are trying to implement it in treating infertility too.
Nonetheless, the procedure or the techniques used in it are quite vague. Therefore, providing a thorough explanation of the same becomes a little bit difficult. But, in the below section, we have tried to clarify a few things in this aspect. So, check them out!
Stem Cell Treatment for Male Infertility: In essence, the stem cell treatment for male infertility is done through the procedure of spermatogenesis. The process helps haploid spermatozoa in developing from germ cells to the testis tubules. It begins through the mitotic division of stem cells and aids the testes in growing more sperm cells than usual. This way, the sperm count of the human being arises by quite a mile. Thus, the effect of infertility starts lowering gradually as well. If everything goes in the right direction, then the couple might start conceiving within the next few years.
Stem Cell Treatment For Female Infertility: The stem cell therapy can be beneficial for the female community who are having trouble with infertility as well. It can help in creating oocytes generation and ovarian cell production. This way, their overall fertility level can increase massively. Furthermore, it can also repair the tissues of the uterus and help the organ to produce healthy cells in a proper manner. This way, the women can get rid of their infertile state and pave the path of motherhood.
Technique used in stem cell treatments
There are several specific technologies, which can be used in stem cell treatment. Some of them are –
Suspension Technology: the iPSCs tend to draw much more attention than the normal cells due to their therapeutic advantage. To obtain the induced Pluripotent cells from them, you will need to opt for the suspension technology.
Inhibitor Differentiation Method: Unlike the suspension technology, this method is primarily used for creating mesenchymal cells. You can get them through this procedure from the fat or bone marrow cells.
Advantages of stem cell technology & What offer to IVF patients
The prime usage of stem cell therapy is much more prominent in the scene of treating blood cancer. However, nowadays, doctors are using it for curing cardiovascular diseases as well. It helps them in reverting the scar tissues back and reinvigorating the health of the heart. It can also help in healing incisions and wounds pretty quickly.
In IVF, this procedure can quicken the efficiency of the treatment by quite a mile. For the male community, it can cure the issue of sperm production by repairing the tissues. Conversely, for the female, it can aid in improving the health of the uterus and making it much more effective.
Cost of stem cell therapy/treatments
In general, stem cell therapy in India can cost almost anywhere between USD 6,300 to USD 7,200. However, it might change or alternate depending on the state or the healthcare centre you have opted for.

 Google Reviews

Faiza Wadia
Dr Jay sir is the God of Endometriosis. There is no one better and more honest than him. Assistants Vismay sir and toral madam and harshita madam are so good.
I am operated here for severe endometriosis of the urine bladder. I am done laparoscopic surgery here under guidance of Jay sir. My recovery is excellent and I am heading back home in a day itself.
For people who have endometriosis, this is the person to go to.

Umesh
My wife was suffering from scar endometriosis for a period more than 1.5 years. We visited lot many doctors who gave us different opinions at different times.
We came to know about Dr. Jay from YouTube videos. He gave us best advice. In Sept 21, my wife got operated at his hospital and relieved of all the pain. Lot many thanks to you sir.

Advazeem Sk
AS EVERYONE says He is the KING of Endometriosis. He is the best surgeon ever. We came from Jalgaon to get surgery done.
He is a big man, extremely busy and superstar. He is very down to earth person. He also gives us concession in surgery. I am extremely happy to my doctor for sending me to Jay sir.

B S KHAN
One of the best endometriosis doctor for doing surgery. We have come to Mumbai from Jalgaon for this surgery. Very fantastic hospital. Very famous dr jay Mehta and very kind with heart.
All blood tests are done in hospital only so no running around to laboratory again and again. There are many good food joints around for out of Mumbai patients to eat good food. Thank you staff for kind guidance.

Nawab Saab
I was suffering from severe endometriosis since years. We have had previous 3 surgeries. The pain was excruciating.
Finally we were told about Dr Jay Mehta by our doctor. My surgery was a big one. It involved bowel resection for endometriosis.
Dr Jay had assured me that I will up and bout in the next day of surgery and here I am. Going home. Pain free. This is one person who is GOD for me. I don't know how best to thank him. Thanks a lot. You are by far the best doctor for Endometriosis Treatment in Mumbai,  I have met in my life.
Thoroughly impressed by your direct and honest approach.

Falguni Kundu
Very happy with doctor and team here. Dr Mehta sir is KING of Endometriosis.
We are travel from Gujarat to Mumbai to become operated. Mehta sir is very nice and gentleman, he give us decision to do surgery in charitable. Thanks for efforts that my wife is now saved.
Thank you to Toral madam and vismay sir also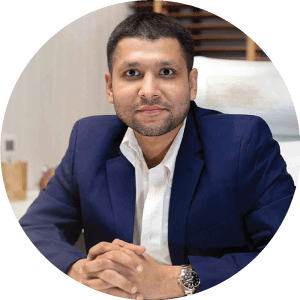 Dr. Jay Mehta
Fertility and IVF Specialist
Dr. Jay Mehta is the Scientific Director of Shree IVF Clinic. He is a well-known Fertility and IVF Specialist and also among few doctors in the country who specializes in Embryology and Andrology.