What is Painless Delivery?
Becoming a mother is a wonderful journey. However, a woman experiences intense pain during the time of childbirth. In case it is their first pregnancy, the pain becomes unbearable for most of the women. However, with revolutionary advancements nowadays women get the option to opt for painless methods. Painless delivery is such a method that can help to reduce the pain during childbirth & enables women to enjoy it as well. Epidural is a type of anesthesia that is used to give relief from pain during labor. A large number of women prefer this procedure after knowing the benefits it provides.
What is an epidural?
Epidural is a type of anesthesia that is use to give relief from pain during labor. In case you opt for an epidural, a needle will be inserted in the lower back area along with a tiny tube- a catheter. Further, the needle is removed and the catheter is left behind for delivering medications through the tube.
Epidural anesthesia can be administered by doctors at any time of the labor. It needs the consultation with the physician and can be administered at the beginning or the middle or towards the end.
Once you are in the state of active labor then only the epidural can be administered at any time. It works by numbing the pelvic region and lower portion below it while you remain in a state of consciousness. You must know one thing that this procedure does not guarantees 100% relief from pain.
How does an epidural work?
The timing of the epidural is a vital thing. Doctors may prescribe epidural soon after the contraction starts or later as the labor progresses. Epidural is mostly preferred by doctors once the would-be mother has active labor. Active labor is when the contraction is much stronger and closer as well.
It may sound like a very painful procedure of having a needle and the insertion of the catheter at the lower back. Before the beginning of the procedure, doctors will give local anesthesia to block the pain. You cannot feel the pain once the epidural insertion takes place into the area that is outside the spinal cord.
Epidural will allow you to move and push but all it depends is on the medication. Sometimes you may not be able to walk throughout. As the labor advances, you can still feel the contractions but won't be able to feel the pain.
Painless delivery procedure
Before the procedure actually starts drips will be helpful for fluids into the arms. You can bend forward or sit up over a pillow, or even prefer to lie down on your side. This will make it easier for the doctors to insert the needles in the appropriate place. Doctors will ask you to stay still.
Doctors will use cold antiseptic to wash your lower back. They will also inject a very small quantity of local anesthetic into the skin of the area of your lower back. Further, insertion of the needle will take place in between the bones at your spine at the space surrounding your spinal cord.
The anesthetist will also insert an epidural needle once the contraction stops. It is very important for the anesthetist to know when you are having a contraction. Doctors will remove the needle once there is the insertion of the small soft plastic tube. The delivery of the anesthetic will happen by that tube and will eventually numb the pain.
You will get relief from the pain within five to thirty minutes. Epidural is helpful during the first stage but usually, it takes place at any stage of the labor.
Who should have this procedure?
All women who are in labor and need to get rid of pain can have an epidural. This is not for those who are having abnormal blood tests or who are on blood-thinning drugs. To have a normal delivery it is not necessary for you to have an epidural. You can get large benefits from reducing the pain of labor by the epidural.
There are some patients where optimization of outcomes happens by recommending epidural. Such as:
In case, the woman has prolonged or complicated labor. In such a case, it will benefit both the woman and the baby. There can be no issue while having normal painless and stress-free delivery.
In case, you are trying for a vaginal birth after a c-section (VBAC).
If you are having medical conditions such as preeclampsia, heart conditions, or hypertension.
Options for painless delivery
Having a baby is one of the toughest things a woman has to go through. Getting through the pain is a hard job. But doctors always suggest to not panic. There are more than one ways that can help you to manage the pain.
Every woman has the ability to tolerate and experience pain in a different manner. Doctors recommend focused breathing that can help to get through the labor. But some women need pain relief medications. Here are some options that are painless:
Many non-pharmacological methods that can help in painless delivery, such as hydrotherapy, hypnosis, and acupuncture techniques.
Some pharmacological methods have involvement of drugs. Some of the pharmacological methods are epidural analgesia, Entonox gas inhalation, and injecting epidural and opioids.
Epidural analgesia (EA)
This is the most effective and reliable way to get rid of labor pain. Local anesthetic drugs with the help of small tubes are to administer into the space of the epidural. It helps to control blood pressure also.
Entonox inhalation
It is a mixture of oxygen into 50% nitrous oxide and a facemask administers this usually. As soon as the contraction starts, inhalation must start so that its effect is at the maximum level during the highest level of contraction. This is available readily and is not present in the body for a longer-term.
Opioid injections
This is the most common form of painkillers for labor pain. Doctors inject this is normally into the muscles of the woman, especially thighs. The time taken for each injection is about 15 minutes. Maximum of six hours the effect of this painkiller continues.
Who should avoid It?
Some women should avoid epidural. Such as:
Women who have certain bleeding disorders
If someone is having lower back surgeries
In case of neurological disorders
Painless delivery – Advantages and Disadvantages (Pros & Cons)
There are many advantages of epidurals. They are:
Very safe
Effective
In the case of a long labor, the woman can sleep because of epidural and also recover strength
It will allow you to move around in the bed and push whenever required
It allows you to stay awake during the c-section procedure
The disadvantages of epidural are:
Everyone cannot opt for this because of certain medical reasons
Lose feeling in the legs for hours
Painless delivery side effects (Temporary & Rare)
There are some temporary side effects of epidural. Some of them are:
Epidural is completely safe for both the baby and the mother but sometimes it may have side effects such as breathing problems, fever, back pain, nausea, shivering, and dizziness.
There might also be severe migraine mothers experience due to the leakage of the epidural into the spine.
Numbness of the whole lower body.
Painless delivery cost
The cost of painless delivery may range between Rs. 5,000 to Rs. 10,000. The charges may vary depending upon the hospital.

 Google Reviews

Faiza Wadia
Dr Jay sir is the God of Endometriosis. There is no one better and more honest than him. Assistants Vismay sir and toral madam and harshita madam are so good.
I am operated here for severe endometriosis of the urine bladder. I am done laparoscopic surgery here under guidance of Jay sir. My recovery is excellent and I am heading back home in a day itself.
For people who have endometriosis, this is the person to go to.

Umesh
My wife was suffering from scar endometriosis for a period more than 1.5 years. We visited lot many doctors who gave us different opinions at different times.
We came to know about Dr. Jay from YouTube videos. He gave us best advice. In Sept 21, my wife got operated at his hospital and relieved of all the pain. Lot many thanks to you sir.

Advazeem Sk
AS EVERYONE says He is the KING of Endometriosis. He is the best surgeon ever. We came from Jalgaon to get surgery done.
He is a big man, extremely busy and superstar. He is very down to earth person. He also gives us concession in surgery. I am extremely happy to my doctor for sending me to Jay sir.

B S KHAN
One of the best endometriosis doctor for doing surgery. We have come to Mumbai from Jalgaon for this surgery. Very fantastic hospital. Very famous dr jay Mehta and very kind with heart.
All blood tests are done in hospital only so no running around to laboratory again and again. There are many good food joints around for out of Mumbai patients to eat good food. Thank you staff for kind guidance.

Nawab Saab
I was suffering from severe endometriosis since years. We have had previous 3 surgeries. The pain was excruciating.
Finally we were told about Dr Jay Mehta by our doctor. My surgery was a big one. It involved bowel resection for endometriosis.
Dr Jay had assured me that I will up and bout in the next day of surgery and here I am. Going home. Pain free. This is one person who is GOD for me. I don't know how best to thank him. Thanks a lot. You are by far the best doctor for Endometriosis Treatment in Mumbai,  I have met in my life.
Thoroughly impressed by your direct and honest approach.

Falguni Kundu
Very happy with doctor and team here. Dr Mehta sir is KING of Endometriosis.
We are travel from Gujarat to Mumbai to become operated. Mehta sir is very nice and gentleman, he give us decision to do surgery in charitable. Thanks for efforts that my wife is now saved.
Thank you to Toral madam and vismay sir also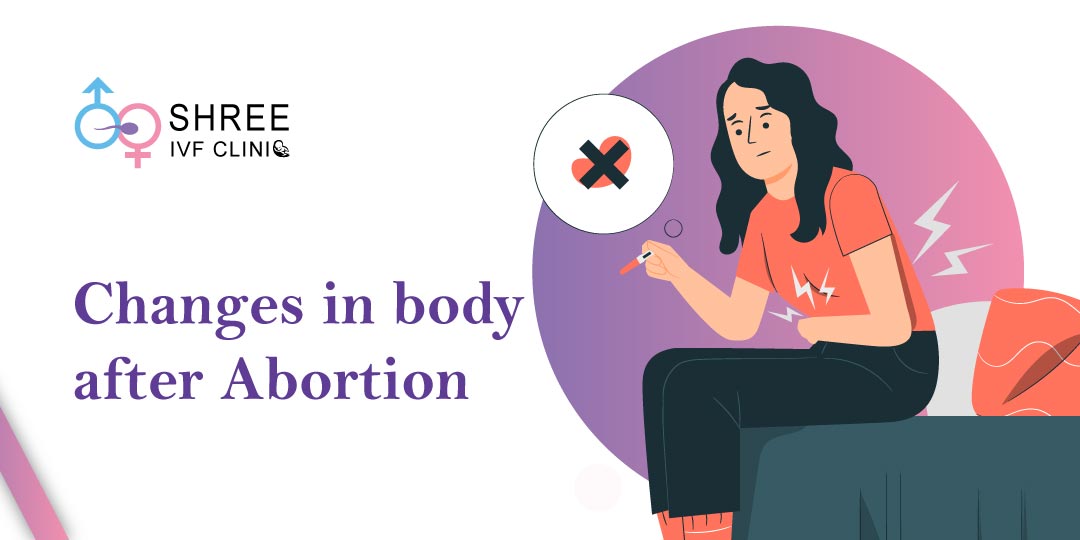 Experiencing an abortion can be a challenging time for any individual or couple. It's essential to...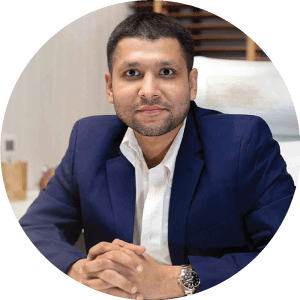 Dr. Jay Mehta
Fertility and IVF Specialist
Dr. Jay Mehta is the Scientific Director of Shree IVF Clinic. He is a well-known Fertility and IVF Specialist and also among few doctors in the country who specializes in Embryology and Andrology.