What is Prolapse?
When the supportive tissues covering a part of the body weaken or stretch, there occurs a bulge, dropping the organ down. This movement of the organ out of its original place is known as Prolapse. There are several types of prolapse, namely,
Pelvic Prolapse
Rectal Prolapse
What is pelvic organ prolapse?
The pelvic organ prolapse means when the organs forming a cover or floor to the pelvic area, dropdown. Most women are affected by this. The muscles surrounding the pelvic organs hold them in the right place but due to some problems, they might undergo flexing and stretching. Pelvic organs include – rectum, vagina, uterus. If there is a pelvic floor disorder then one or more of these organs might stop working properly. There are certain effects of pelvic floor disorder, which include pelvic organ prolapse, urinary inconsistency, and anal problems.
When the pelvic organs come down into or outside the anus or vaginal canal, it is given the following names
Uterine prolapse
Urethrocele
Vaginal prolapse
Cystocele
Enterocele
Rectocele
Symptoms of pelvic prolapse
It is hard to notice any symptom in particular. The symptoms are not universal i.e. they vary according to the organ affected. If you remain very careful then you may notice the possible signs.
Lower back pain
Pain during sexual intercourse
Constipation
Feeling unnecessary pressure in the pelvic area
Problems related to urination
Problems like blood clotting or spotting during menstruation
Cause of pelvic organ prolapse
This is primarily caused when you put more pressure on the midsection of your body or the abdomen. There are a few specified causes like,
Hysterectomy – It refers to the removal of the uterus through surgery.
Cancer in pelvic organ- that causes constant disturbance in the abdominal area.
Obesity – it can be one of the major reasons as your body encounters flexing and stretching or fat formation in the pelvic area.
Long-term problems related to Coughing- that can put excessive pressure on your lower abdomen leading to loosening of the muscles.
Weaker tissues connecting the organs
Chronic constipation
Giving birth at a young age because the body parts are not yet ready.
Pay a visit to doctor
If you see any of these signs then there is surely some trouble. So it should be a call enough to visit a doctor. Your doctor may suggest some more tests to find out the real deal.
CT scan of the pelvis
Ultrasound of the pelvis
X-ray of the urinary tract
Magnetic Resonance Imaging (MRI) is suggested
Complications in pelvic organ prolapse
There can be complications due to this. But these are not life-threatening. Complications are primarily related to
Fecal waste disposal
Infection in the urinary bladder (because of obstruction in urination)
Kidney problem, because of the problem in the bladder.
You should consult your doctor in such extreme cases.
Treatment Options For Urogynecology
Urogynecology
The sub-specialty of gynecology is- urogynecology. In many countries, it is also known as Female Pelvic Medicine & Reconstructive Surgery.
Urine Incontinence
The urgent and frequent need for urination is referred to as urine incontinence.
Pelvic Reconstruction
Pelvic reconstruction is one of the surgical procedures which helps to restore the integrity and strength of the pelvic floor.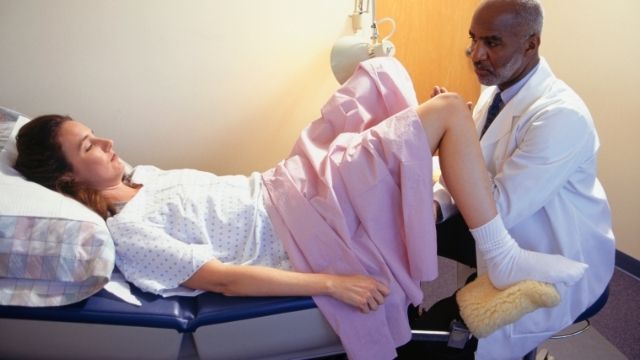 Cystoscopy
Cystoscopy is a process that allows a Urologist to inspect the underlining of the bladder and the urethra.
How it is treated?
There are several ways to treat the problem. It includes therapies and surgical methods as well.
Behavioural Treatment
Mechanical Treatment
Surgical Treatment
Non-Surgical treatment
It includes Behavioural treatment and Mechanical Treatment. The former involves doing such exercises as Kegel exercise, which would strengthen the pelvic muscles. While the second type involves providing artificial support to the organs. For example, a device called a pessary can be inserted into the vagina to provide support.
Surgical treatment
There are two types of surgery for treating this problem
Obliterative surgery
Reconstructive surgery
The first one is a major decision. It leads to obliteration or elimination of the vaginal opening to provide support to other pelvic orangs.
The second one ensures a reconstruction of the organs by putting them back in their place through an incision in the abdomen or the vagina. There is a vast range of reconstructive surgery. For example,
In one type, your organ is fixed with the help of your tissues where the part which is prolapsed is attached to any of the pelvic ligament.
The second type is called sacrohystropexy. If you want to avoid a hysterectomy then this is the way to go. This treats uterine prolapse in the best way possible. After attaching a surgical mesh to the cervix, the uterus gets pushed upward.
The third is the colporrhaphy. In it, the vagina is stitched in such a way that the front wall and the back wall get strengthened.
Another one is known as sacrocolpooexy. This is done to treat the prolapse in the vaginal vault. It is done either with laparoscopy or by attaching a surgical mesh to the walls of the vagina and the tail bone (sacrum).
Expectations after surgery
You can expect a smooth life after surgery. It will solve problems related to pregnancy and other major issues. Doctors advise undergoing the treatment as a permanent solution.
Restrictions after prolapse surgery and Recovery
The drip is removed after twenty-four hours. There might be some bleeding in the vagina which can be prevented by using gauze. It is removed only when the bleeding stops. Doctors advise resting for a minimum of three to five weeks. After that, you can be back to a normal lifestyle.
Lifestyle changes after surgery
Your main focus should be on maintaining a proper diet as constipation is common. You should drink a lot of water. Healthy eating like fruits and vegetables can cause you a speedy recovery.
You should avoid doing anything which would put pressure on your pelvic area. You can rely on laxatives and gentle exercises only with the permission of your doctor.
The problem may seem to be a major one but once you decide to face it, you get a solution. You need a positive mindset to fight such diseases.

 Google Reviews

Faiza Wadia
Dr Jay sir is the God of Endometriosis. There is no one better and more honest than him. Assistants Vismay sir and toral madam and harshita madam are so good.
I am operated here for severe endometriosis of the urine bladder. I am done laparoscopic surgery here under guidance of Jay sir. My recovery is excellent and I am heading back home in a day itself.
For people who have endometriosis, this is the person to go to.

Umesh
My wife was suffering from scar endometriosis for a period more than 1.5 years. We visited lot many doctors who gave us different opinions at different times.
We came to know about Dr. Jay from YouTube videos. He gave us best advice. In Sept 21, my wife got operated at his hospital and relieved of all the pain. Lot many thanks to you sir.

Advazeem Sk
AS EVERYONE says He is the KING of Endometriosis. He is the best surgeon ever. We came from Jalgaon to get surgery done.
He is a big man, extremely busy and superstar. He is very down to earth person. He also gives us concession in surgery. I am extremely happy to my doctor for sending me to Jay sir.

B S KHAN
One of the best endometriosis doctor for doing surgery. We have come to Mumbai from Jalgaon for this surgery. Very fantastic hospital. Very famous dr jay Mehta and very kind with heart.
All blood tests are done in hospital only so no running around to laboratory again and again. There are many good food joints around for out of Mumbai patients to eat good food. Thank you staff for kind guidance.

Nawab Saab
I was suffering from severe endometriosis since years. We have had previous 3 surgeries. The pain was excruciating.
Finally we were told about Dr Jay Mehta by our doctor. My surgery was a big one. It involved bowel resection for endometriosis.
Dr Jay had assured me that I will up and bout in the next day of surgery and here I am. Going home. Pain free. This is one person who is GOD for me. I don't know how best to thank him. Thanks a lot. You are by far the best doctor for Endometriosis Treatment in Mumbai,  I have met in my life.
Thoroughly impressed by your direct and honest approach.

Falguni Kundu
Very happy with doctor and team here. Dr Mehta sir is KING of Endometriosis.
We are travel from Gujarat to Mumbai to become operated. Mehta sir is very nice and gentleman, he give us decision to do surgery in charitable. Thanks for efforts that my wife is now saved.
Thank you to Toral madam and vismay sir also
Pelvic floor muscles and ligaments degenerate and no longer offer enough support for the uterus, resulting in uterus prolapse. As a consequence, the uterus enters or exits the vagina in an abnormal position.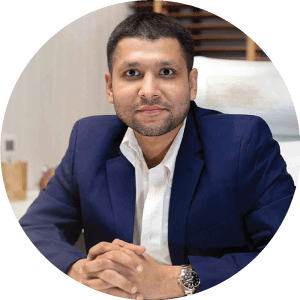 Dr. Jay Mehta
Fertility and IVF Specialist
Dr. Jay Mehta is the Scientific Director of Shree IVF Clinic. He is a well-known Fertility and IVF Specialist and also among few doctors in the country who specializes in Embryology and Andrology.