What is IVF?
In Vitro Fertilization, or IVF is a kind of fertilization where the eggs combine with sperm for fertilization outside the body. This IVF procedure takes place in glass (in vitro). The process involves removing an ovum (egg or eggs) from the ovaries and letting the sperm fertilize them in a liquid.
This process involves stimulating and monitoring in a laboratory. For the next 2-6 days, the fertilized eggs undergo embryo culture also. Later on, it is implantation that takes place in the same or another woman's uterus. This process intends to establish a successful pregnancy. IVF is a process appropriate for gestational surrogacy and infertility treatment.
Who is suitable for IVF Treatment?
Read the content for understanding properly who is the right candidate for the treatment?
This can be very disheartening when a couple tries to start a family but is unable to do so for several months. If a couple is having infertility issues for them IVF is suitable.
Some of the issues are:-
Polycystic Ovarian Syndrome (PCOS)
The hormonal disorder can cause infrequent and prolonged menstruation, which can also result in Polycystic Ovarian Syndrome or PCOS. In the case of PCOS, there is a development of a number of follicles in the ovaries and also results in releasing eggs regularly.
In the case of PCOS, IVF is resulting to be very successful as well.
Endometriosis causes the lining of the uterus to grow outside the uterus, resulting in a painful condition. The lining involves that of the ovaries, pelvis, and fallopian tube. In some cases, it also spread beyond the pelvis.
IVF is also a better choice for women with endometriosis scarring.
Difficulty in pregnancy can also occur from scarred, damaged, missing, or even blocked Fallopian tubes. In the process of IVF, the implantation bypasses the Fallopian tube. Therefore, women with tubal factor infertility can opt for IVF. It therefore far better than surgical solutions.
Low sperm count, no sperm count, or even decreased motility of sperm are also some of the reasons for male factor infertility. Most of the infertility cases are due to this reason as well. IVF can help couples conceive with these factors also.
LGBT couples or single women wish to have a baby as well. IVF is a good choice for them. They can become pregnant following their terms and timescale.
How is in vitro fertilization performed?
In Vitro Fertilization involves the process of fertilizing an egg outside the woman's body also. This takes place in a laboratory using a fine needle, suction machine, and test tubes. It involves various stages.
IVF process timeline
Do not be disheartened if the process also takes some time. The process of IVF undergoes several steps starting from testing and ovarian stimulation, egg retrieval, fertilization, embryo transfer. If prescribed assisted hatching is done, and finally pregnancy test.
All of these procedures need six to eight weeks on average. It might change depending upon the condition and age of the patient also.
Steps involved in IVF
This complex series of IVF includes consuming some medicines too. These include Antagon (ganirelix), Ganirelix Acetate, Lupron Depot (leuprolide acetate), and Lupron as well.
Doctors will also prescribe GnRH analog drugs to women for 2 weeks. HCG injections will also be prescribed when ovulation is triggered.
There are several procedures for IVF. They are:-
Ovarian stimulation
Egg retrieval
Sperm retrieval
Fertilization
Embryo transfer
Pregnancy test
Complications associated with IVF
Although IVF helps couples have a baby but there lie some complications in this procedure. Such as:-
Premature delivery
Ovarian hyperstimulation syndrome
Ectopic pregnancy
Egg-retrieval procedure complications
Stress
There lie many side effects of IVF as you have to go through certain medications during the whole cycle. Some of the side effects are:-
Headaches
Hot flushes
Feeling down
Ovarian hyperstimulation syndrome
Restlessness
Swelling or rashes
Depression
Breast tenderness etc.
Treatment Options For Infertility
Infertility
Couples at a certain point in time have the desire to conceive. Many studies have found that almost 85% of the couples successfully conceive within one year of trying.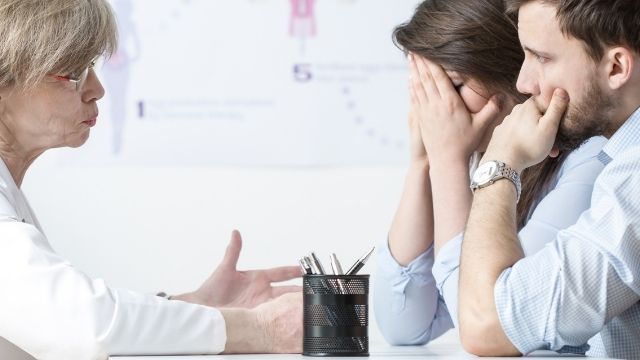 Infertility Assessment
Infertility assessments include various examinations as well as tests to find out the underlying reasons behind infertility.
Azoospermia Treatment
Azoospermia is a condition in men where the sperm count in their ejaculation is non-existent.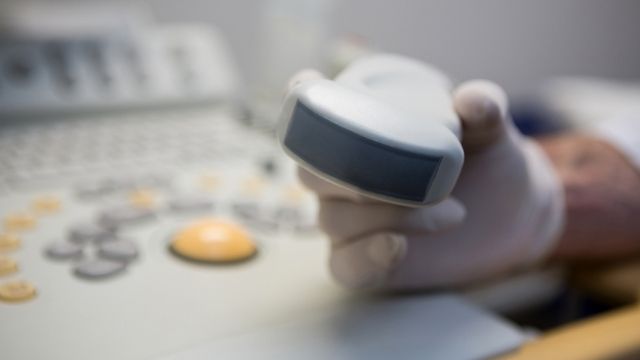 Follicular Study
Follicular study or follicular monitoring is the process through which the doctor watches the growth of this follicle from the beginning of the menstrual cycle to the time it is ready to release an egg.
Ovulation Induction
Ovulation induction is mainly a to-the-point treatment where hormonal pills are used for resuming ovulation.
ICSI
Intracytoplasmic Sperm Injection, which is also commonly known as ICSI is one of the common and most successful treatments for male fertility.
IMSI
Intracytoplasmic Sperm Injection is also known as IMSI is another procedure used during the time of IVF.
Stem Cell In IVF
In the whole world, around 8% to 12% of couples tend to get affected by the curse of infertility.
IUI
IUI, medically known as Intrauterine Insemination, is a simple form of fertility treatment.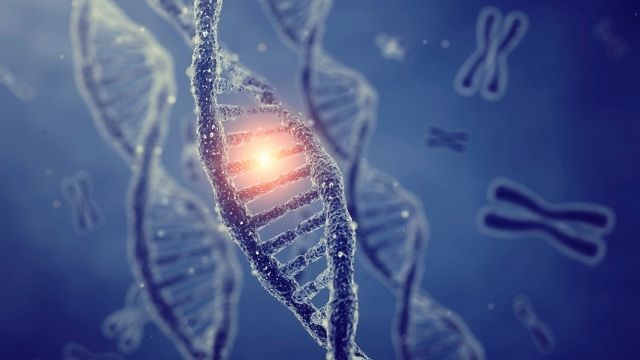 Genetic Screening
Preimplantation Genetic Screening is a test that carefully examines the chromosomal material of an IVF or in-vitro fertilized egg before the process of implantation can begin.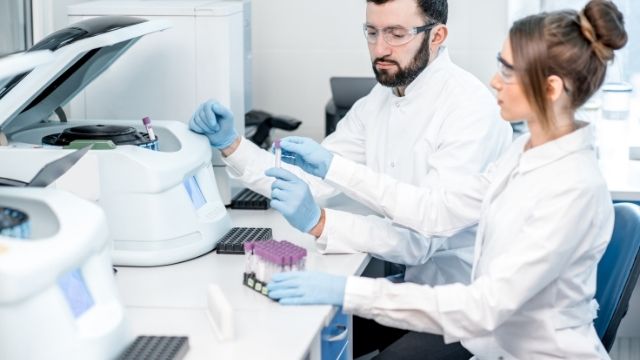 CASA
Computer-Assisted Sperm Analysis or refers to a system where a complex electronic imaging system is used to visualize the sperm, while advanced software programs help measure the numerous individual parameters of said sperm.
IVF Cost In Mumbai
The average cost for each IVF cycle would range between Rs. 1,25 lakhs and Rs. 2,75 lakhs. This cost does not include any medications prescribed during the cycle.
The cost of IVF in Mumbai can vary from clinic to clinic or person to person it is not a fixed cost, but Dr. Jay Mehta offers low-cost IVF treatment with a high success rate of IVF in Mumbai.
We are the top IVF center in Mumbai, offering affordable successful IVF treatment with low IVF treatment costs in Mumbai. we are able to help thousands of couple successfully complete their fertility treatment and start their family.
IVF success rate
As per records, the success rate of IVF depends upon the age of a woman and the previous history of the IVF cycle. According to the records, the success rate of IVF is increasing in all age groups. Women who undergo this procedure for the first time have a record of a 33% success rate in their first cycle.
It is increasing from 54% to 77% by the eight cycles. The effect of three full cycles of IVF increases the chance of pregnancy to 45 to 53%.
Self-care during IVF
Get the best post IVF tips. Your body goes through a lot during the IVF cycle. It is stressful both physically and mentally.  You must have proper sleep and eat good foods during the IVF cycle as well. You must also plan to visit a spa for some relaxation.
Feel free to be social as well. Having a chat with families going through this same phase can help you to de-stress also. In vitro fertilization can be very safe as compared to natural childbearing.
The history began in Great Brittan when the world's first test tube baby was born following this procedure. It must be used with great care so that it does not take an unexpected turn as well.
Searching for an IVF Treatment to Suit Your Budget?
If you know you're ready to expand your family, but need some help getting it done, contact us today. We will be happy to arrange your consultation as soon as possible (ASAP), and you can feel safe and secure in the knowledge that the cost of your IVF treatment will be just right for your budget.
With Shree IVF Clinic with you, you will soon receive the care and understanding you need for your journey of parenthood.

 Google Reviews

Faiza Wadia
Dr Jay sir is the God of Endometriosis. There is no one better and more honest than him. Assistants Vismay sir and toral madam and harshita madam are so good.
I am operated here for severe endometriosis of the urine bladder. I am done laparoscopic surgery here under guidance of Jay sir. My recovery is excellent and I am heading back home in a day itself.
For people who have endometriosis, this is the person to go to.

Umesh
My wife was suffering from scar endometriosis for a period more than 1.5 years. We visited lot many doctors who gave us different opinions at different times.
We came to know about Dr. Jay from YouTube videos. He gave us best advice. In Sept 21, my wife got operated at his hospital and relieved of all the pain. Lot many thanks to you sir.

Advazeem Sk
AS EVERYONE says He is the KING of Endometriosis. He is the best surgeon ever. We came from Jalgaon to get surgery done.
He is a big man, extremely busy and superstar. He is very down to earth person. He also gives us concession in surgery. I am extremely happy to my doctor for sending me to Jay sir.

B S KHAN
One of the best endometriosis doctor for doing surgery. We have come to Mumbai from Jalgaon for this surgery. Very fantastic hospital. Very famous dr jay Mehta and very kind with heart.
All blood tests are done in hospital only so no running around to laboratory again and again. There are many good food joints around for out of Mumbai patients to eat good food. Thank you staff for kind guidance.

Nawab Saab
I was suffering from severe endometriosis since years. We have had previous 3 surgeries. The pain was excruciating.
Finally we were told about Dr Jay Mehta by our doctor. My surgery was a big one. It involved bowel resection for endometriosis.
Dr Jay had assured me that I will up and bout in the next day of surgery and here I am. Going home. Pain free. This is one person who is GOD for me. I don't know how best to thank him. Thanks a lot. You are by far the best doctor for Endometriosis Treatment in Mumbai,  I have met in my life.
Thoroughly impressed by your direct and honest approach.

Falguni Kundu
Very happy with doctor and team here. Dr Mehta sir is KING of Endometriosis.
We are travel from Gujarat to Mumbai to become operated. Mehta sir is very nice and gentleman, he give us decision to do surgery in charitable. Thanks for efforts that my wife is now saved.
Thank you to Toral madam and vismay sir also
A common concern among expecting couples that, is it safe to have sex during pregnancy.
IVF helps couples struggling with to conceive. many couples wonder how many times they can undergo IVF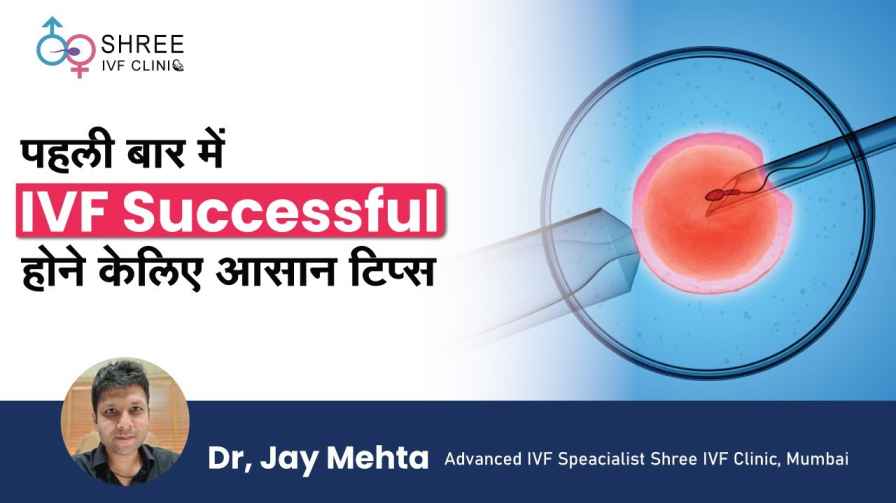 Every time IVF is performed, the doctors re-examine all parameters. Even if no problems are identified after all these tests, the 2nd IVF success rate will be 35-40%
You need to keep a few things in mind when doing IVF for the first time. Dr Jay Mehta, an IVF specialist provides advice on how you can be successful with your first IVF cycle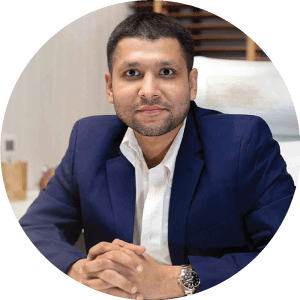 Dr. Jay Mehta
Fertility and IVF Specialist
Dr. Jay Mehta is the Scientific Director of Shree IVF Clinic. He is a well-known Fertility and IVF Specialist and also among few doctors in the country who specializes in Embryology and Andrology.