What is Urogynecology?
The sub-specialty of gynecology is- urogynecology. In many countries, it is also known as Female Pelvic Medicine & Reconstructive Surgery. Clinical problems such as dysfunction of the bladder and pelvic floor are managed by a urogynecologist. Doctors who receive special treatment to treat & diagnose women with pelvic floor disorders are known as gynecologists or urogyns as well. If you are experiencing matters related to pelvic organs such as uterine prolapse, overactive bladder, bowel incontinence, urinary incontinence, & other frustrating pelvic problems, you may find relief by visiting a Urogynecologists.
What is a urogynecologist?
Doctors who receive special treatment to treat and diagnose women with pelvic floor disorders are known as urogynecologist or urogyns as well. They complete a residency or medical school in Urology or Gynecology or Obstetrics.
Urogynecologists are specialists who have additional training and experience to treat the conditions that affect the female pelvic organs. These conditions can be along with the connective tissue and muscles that support the female pelvic organs.
Not all urogynecologists complete formal fellowship. It mainly deals with the surgical and non-surgical treatments of problems that are non-cancerous. Some of the common problems treated by urogynecologist are:
Pelvic organ prolapsed
Urinary incontinence or leakage
Overactive bladder
What does a urogynecologist do?
After completing the studies and securing a degree in gynecology, the aspiring candidates undertake a fellowship. It lasts for at least three years. Treatments for incontinence, surgical procedures for restoring and reconstructing the pelvic floor, and other matters that have relation to pelvic organs are performed as well.
Urogynecologists are specialists who treat only women. Various conditions of the pelvic organs along with the surrounding muscles and tissues are getting diagnosis and treatment by a urogynecologist. Prolapse and incontinence of the pelvic organs also get treatment by urogynecologist.
About 1 in 4 women is suffering from pelvic health conditions such as:
Pelvic organ prolapsed – Loss of the normal support of the vagina causes the dropping of the pelvic organs- pelvic organ prolapse.
Urinary incontinence – Leakage of urine when you laugh, sneeze, or cough
Bowel control disorders – These includes fecal incontinence, bowel leakage, and constipation.
Overactive bladder – A sudden urge to urinate happens by leakage. This is due to the spasms of the bladder.
What can you expect from a urogynecologist?
During the first visit to a urogynecologist in Mumbai, doctors will ask about the experiences that you face. Depending on the nature of the problem, a physical exam will also happen. Physical exams will help the urogynecologist to understand your problem better. They will be providing the best treatment option for you as well.
When should you see a urogynecologist?
If you are experiencing matters related to pelvic organs such as uterine prolapse, overactive bladder, bowel incontinence, urinary incontinence, and other frustrating pelvic problems, you may find relief by visiting an urogynecologist in Mumbai for a consultation.
They are experts who treat the female pelvic organs and the pelvic floor, such as:
Connective tissue
Muscles
Ligaments
Nerves responsible for controlling and supporting the function of the rectum, bladder, uterus, and vagina.
Why do women need urogynecologist?
Some women may want to see a  urogynecologist because they are gynecologists with special training. They treat bladder control problems and various other conditions, which involve the urinary tract and female reproductive system, such as:
Urine leakage
Bloody urine
Sudden and frequent urges to urinate
Pain in the sides or back
Burning sensation during urination
Women see a gynecologist after facing these symptoms as well. The above-mentioned symptoms can be a reason for:
Urinary tract infections
Fallen bladder
Bladder control problems
Urinary stones
Painful bladder syndrome
Cancer
Treatment Options For Urogynecology
Prolapse
When the supportive tissues covering a part of the body weaken or stretch, there occurs a bulge, dropping the organ down.
Urine Incontinence
The urgent and frequent need for urination is referred to as urine incontinence.
Pelvic Reconstruction
Pelvic reconstruction is one of the surgical procedures which helps to restore the integrity and strength of the pelvic floor.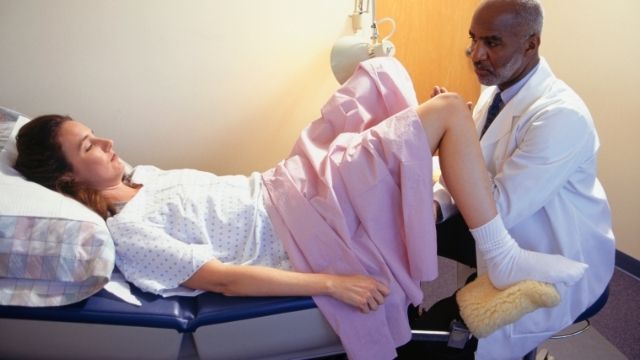 Cystoscopy
Cystoscopy is a process that allows a Urologist to inspect the underlining of the bladder and the urethra.
What are the symptoms of pelvic floor dysfunction?
Read the following symptoms given below to enhance your knowledge about pelvic floor dysfunction:
Severe pelvic pain (groin, back, abdomen)
Pain during menstrual period
Sudden and frequent urge to urinate
Pain during sexual intercourse
Burning sensation during urination
Vaginal burning
Constipation
Urinary incontinence
What is stage 3 pelvic organ prolapse?
Let us first categorize the four stages of pelvic organ prolapse:
1 – The uterus will be in the upper half of the vagina
2 – It will also descend to the opening of the vagina
3 – It pokes out of the vagina
4 – It will come out of the vagina completely
Stage 3 pelvic organ prolapse occurs when the ligaments and muscles of the pelvic floors stretch and weaken. They can no longer provide the required support to the uterus. Therefore, the uterus slips down or comes completely out of the vagina. It can occur in women of any age.
Urogynecology procedures
There is no reason for you to suffer from a pelvic or a bladder condition silently as well. Urogynecologists can diagnose and treat the disorders through minor lifestyle changes, surgery, or even medication. The urogynecology procedure also includes:
Burch procedure
Culdeplasty
Cystocele and rectocele repair
Marsupialization or excision of Bartholin's Gland
Paravaginal repair
Posterior repair
Sacral colpopexy
Sacrospinous ligament fixation
Trans-obturator tape (TOT)
Tension-free vaginal tape
Colpcleisis
What treatments option urogynecologist offer?
Treatment options usually depend upon the condition of the patient. Doctors take the decision after performing several physical exams also. The following are the treatment options urogynecologist offers:
Diagnosis and evaluation
Behavioral therapy
Surgery
You have to see a urogynecologist as soon as you face the symptoms of it. Do not be shy and face incontinence and prolapse of pelvic organs silently.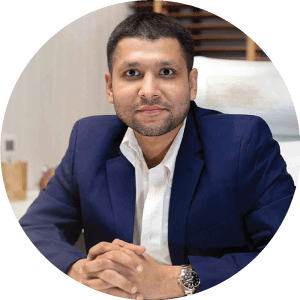 Dr. Jay Mehta
MBBS, DNB – Obstetrics & Gynecology
IVF & Endometriosis Specialist, Laparoscopic Surgeon (Obs & Gyn)
Dr. Jay Mehta is a renowned IVF specialist and fertility preserving surgeon in Mumbai, India. He is the Scientific Director of Shree IVF and Endometriosis Clinic, as well as the director of Uterine Transplant, Advanced Endometriosis and Gynac Cancer at Global Hospitals, Mumbai.
He is a well-known Fertility and IVF Specialist and also among few doctors in the country who specializes in Embryology and Andrology. He operates India's major cities including Mumbai, Pune, Chennai, Hyderabad, Bangalore, Ahmedabad, Agra, Delhi etc.
To book an appointment, call: +91 - 9920914115 or fill out our contact form

 Google Reviews

Faiza Wadia
Dr Jay sir is the God of Endometriosis. There is no one better and more honest than him. Assistants Vismay sir and toral madam and harshita madam are so good.
I am operated here for severe endometriosis of the urine bladder. I am done laparoscopic surgery here under guidance of Jay sir. My recovery is excellent and I am heading back home in a day itself.
For people who have endometriosis, this is the person to go to.

Umesh
My wife was suffering from scar endometriosis for a period more than 1.5 years. We visited lot many doctors who gave us different opinions at different times.
We came to know about Dr. Jay from YouTube videos. He gave us best advice. In Sept 21, my wife got operated at his hospital and relieved of all the pain. Lot many thanks to you sir.

Advazeem Sk
AS EVERYONE says He is the KING of Endometriosis. He is the best surgeon ever. We came from Jalgaon to get surgery done.
He is a big man, extremely busy and superstar. He is very down to earth person. He also gives us concession in surgery. I am extremely happy to my doctor for sending me to Jay sir.

B S KHAN
One of the best endometriosis doctor for doing surgery. We have come to Mumbai from Jalgaon for this surgery. Very fantastic hospital. Very famous dr jay Mehta and very kind with heart.
All blood tests are done in hospital only so no running around to laboratory again and again. There are many good food joints around for out of Mumbai patients to eat good food. Thank you staff for kind guidance.

Nawab Saab
I was suffering from severe endometriosis since years. We have had previous 3 surgeries. The pain was excruciating.
Finally we were told about Dr Jay Mehta by our doctor. My surgery was a big one. It involved bowel resection for endometriosis.
Dr Jay had assured me that I will up and bout in the next day of surgery and here I am. Going home. Pain free. This is one person who is GOD for me. I don't know how best to thank him. Thanks a lot. You are by far the best doctor for Endometriosis Treatment in Mumbai,  I have met in my life.
Thoroughly impressed by your direct and honest approach.

Falguni Kundu
Very happy with doctor and team here. Dr Mehta sir is KING of Endometriosis.
We are travel from Gujarat to Mumbai to become operated. Mehta sir is very nice and gentleman, he give us decision to do surgery in charitable. Thanks for efforts that my wife is now saved.
Thank you to Toral madam and vismay sir also
Discover causes, symptoms, treatments & preventions for pelvic prolapse with insights from Dr. Jay Mehta, a leading IVF and fertility specialist in Mumbai
Discover causes, symptoms, treatments & preventions for pelvic prolapse with insights from Dr. Jay Mehta, a leading IVF and fertility specialist in Mumbai
Urge incontinence is extremely amenable to treatment when treated correctly. There are a lot of medical management options available in order to treat urge incontinence.
Normally people have voluntary control of urine. Whenever a person has control over urine it is called urine continence. Urinary incontinence meaning is the involuntary leakage of urine.