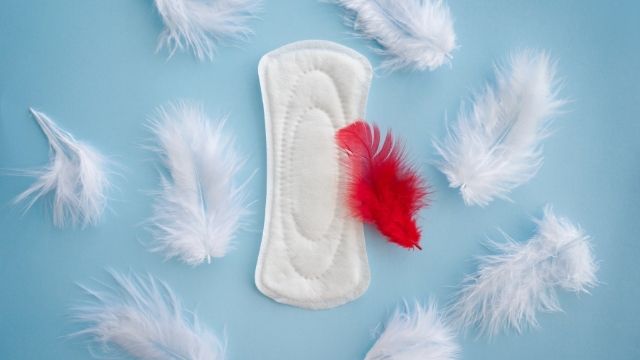 What are Menstrual Problems?
The menstrual cycle refers to the regular changes in the ovaries' activity & The endometrium that make reproduction possible. The menstrual cycle usually lasts about 28 days; During this period, Women undergo drastic hormonal fluctuations as well as physical discomforts such as abdominal cramps, headaches, etc. An entire menstrual cycle usually lasts between 24 & 38 days, but the length may vary from cycle to cycle, & may also change over the years. Cycle length changes between menarche & menopause.
What are the phases of the menstrual cycle?
The first stage of the menstruation cycle occurs if the egg has not been fertilized, this lasts between three to seven days and is more commonly known as a period because the egg has not been fertilized. The uterus lining called the endometrium is not needed, and hence it breaks down and is lost through the vaginal canal with some blood.
The next stage is known as ovulation and is when the woman is most fertile after menstruation. The lining of the uterus thickens up again in preparation for a fertilized egg, and inside the ovary, the follicle develops at about 14 days.
The menstrual cycle consists of two interconnected and synchronized processes. The ovarian cycle centers on the development of the ovarian follicles and ovulation and the uterine or endometrial cycle, which centers on the way in which the functional endometrium thickens and sheds in response to ovarian activity.
Most common menstrual problem
Menstrual disorders can be broadly divided into those where there is heavy or more frequent bleeding and those where there is less heavy or less and infrequent bleeding. With heavy bleeding or more frequent bleeding, the most typical cause is generally structural, mostly in the womb. It could be a fibroid, which is a localized swelling of the muscles of the womb. If that fibroid pushes into the cavity of the womb, then that can cause irregular as well as heavy bleeding.
Less frequent or less heavy bleeding can also be a sign of an underlying disorder, most commonly a hormonal disorder. This naturally happens when there is polycystic ovarian syndrome. This is primarily a disease that is related to diabetes and insulin resistance. And therefore, it worsens with weight gain. The ovaries and the endometrium each undergo their own set of changes, which are separate but related to each other.
When to see a doctor
If you have multiple menstrual, consulting a doctor is the best choice. And in most cases, then we need some hormonal treatment to treat it. They will advise the best possibility.
Menstrual symptoms
Mensuration is a process of bleeding from the vagina. The process occurs once a month as it is a normal part of the menstrual cycle. An average menstrual cycle can take time for 28 days.
Different women can face various symptoms during this process. Some of them can be facing a contraction or pain in the lower part of the abdomen. When the period starts, some women can feel feverish. Many women can face constipation problems before the starting of the period. Some women can also face issues like puffiness or swelling in the lower part of the abdomen.
Signs of menstruation
Different women face different types of signs before the starting of the period. During the start of the period, the estrogen level starts to increase; for these reasons, the milk ducts begin to grow in the breasts.
Some of them can face a headache as a sign of period. Some other symptoms of menstruation, like mood changes to depression, anxiety, anger, impatience. Some women face the problem of trouble sleeping as a sign of menstruation. In some cases, women can have dark patches under their eyes as a sign. In some cases, migraines may occur before, during, or after menstruation.
Types of menstrual problems(Disorders)
Several disorders can be faced at the time of menstrual problems. They are mentioned below.
Heavy bleeding at the time of menstrual
Amenorrhea or no bleeding during menstrual
Painful menstruation or dysmenorrhea
Premenstrual Syndrome or PMS
Premenstrual Dysphoric Disorder or PMDD
Causes of menstrual disorder
There are several causes for which a woman can come across due to menstrual problems.
Any woman can face this disorder due to a stressful life and irregular lifestyle factor. In some cases, anyone tackles birth control pills. It can harm the menstrual cycle, and the person can face disorders.
Women who have polycystic ovary syndrome can cause this disorder. Some of them face this problem due to pelvic inflammatory disease. If someone has a premature ovary, they can also suffer this type of situation.
Menstrual problems complications
While you are suffering from a menstrual problem, there are several complications that you can face. Here we have mentioned some of the critical difficulties. Check the list below.
When you are facing a menstrual problem, you can meet several complications, such as ovulation problems.
Significant complications like uterine lining problems can occur due to menstrual pain. In most cases, people also can face thyroid problems due to this problem.
In severe disorders, people can develop pregnancy disorders also for this complication.
Diagnosing menstrual problems
It is expected that girls have a period. Things get complicated when the girl suffers due to this period for a long time. If you find that the menstruation is going well, then you need to consult with the doctor. Sometimes it is difficult to figure out the exact reasons for the abnormal periods. You need to diagnose the problem correctly and then take action accordingly.
Treatment for menstrual problem
Periods are one of the most typical presenting symptoms of many female patients who regularly attend the doctor's clinic. The treatment of the problem will depend on the causes of the pain. If you have a heavier or lighter period, then you might experience several health-related issues. To avoid such a situation, you should require a detailed conversation between you and the doctor. A gynecologist will help you and guide you through the right path. Follow their words, and you will feel better. You can also use antibiotics to treat pelvic inflammatory disease.
Medications for menstrual disorders
Irregularities between the periods are typical, but light or heavy periods can lead to a severe health issue. Sometimes, women feel intense pain or heavy bleeding, then consulting a doctor is the best option. If the problem persists, then it is recommended that you should get medical care if the menstruation occurs less than three weeks or more than one month. But it is better to consult with the best gynecologist.
It is advised not to take any medicine without consulting a doctor. Whenever you feel any unusual health issue, go to the doctor's clinic. You can do some indoor exercises to avoid this situation. Most doctors advised that regular exercise and a proper diet can prevent your body from unnecessary things.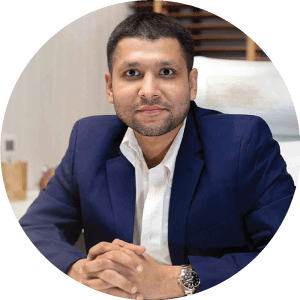 Dr. Jay Mehta
MBBS, DNB – Obstetrics & Gynecology
IVF & Endometriosis Specialist, Laparoscopic Surgeon (Obs & Gyn)
Dr. Jay Mehta is a renowned IVF specialist and fertility preserving surgeon in Mumbai, India. He is the Scientific Director of Shree IVF and Endometriosis Clinic, as well as the director of Uterine Transplant, Advanced Endometriosis and Gynac Cancer at Global Hospitals, Mumbai.
He is a well-known Fertility and IVF Specialist and also among few doctors in the country who specializes in Embryology and Andrology. He operates India's major cities including Mumbai, Pune, Chennai, Hyderabad, Bangalore, Ahmedabad, Agra, Delhi etc.
To book an appointment, call: +91 - 9920914115 or fill out our contact form

 Google Reviews

Faiza Wadia
Dr Jay sir is the God of Endometriosis. There is no one better and more honest than him. Assistants Vismay sir and toral madam and harshita madam are so good.
I am operated here for severe endometriosis of the urine bladder. I am done laparoscopic surgery here under guidance of Jay sir. My recovery is excellent and I am heading back home in a day itself.
For people who have endometriosis, this is the person to go to.

Umesh
My wife was suffering from scar endometriosis for a period more than 1.5 years. We visited lot many doctors who gave us different opinions at different times.
We came to know about Dr. Jay from YouTube videos. He gave us best advice. In Sept 21, my wife got operated at his hospital and relieved of all the pain. Lot many thanks to you sir.

Basavaraj N
The best doctor for endometriosis in India and Mumbai.
We came from Karnataka to Mumbai to do surgery. He is such a famous surgeon and a doctor. Extremely impressed with your humble behavior.
My wife had bowel endometriosis. There is one thing that I wish to mention. He is a very straightforward doctor. He answers everything, but he doesn't take over the smart nonsense of the patient.
Don't go by his simplicity, he will make such strong punchlines that your ego will come down to earth. He asked me to be a MAN. I will never forget that motivation

B S KHAN
One of the best endometriosis doctor for doing surgery. We have come to Mumbai from Jalgaon for this surgery. Very fantastic hospital. Very famous dr jay Mehta and very kind with heart.
All blood tests are done in hospital only so no running around to laboratory again and again. There are many good food joints around for out of Mumbai patients to eat good food. Thank you staff for kind guidance.

Nawab Saab
I was suffering from severe endometriosis since years. We have had previous 3 surgeries. The pain was excruciating.
Finally we were told about Dr Jay Mehta by our doctor. My surgery was a big one. It involved bowel resection for endometriosis.
Dr Jay had assured me that I will up and bout in the next day of surgery and here I am. Going home. Pain free. This is one person who is GOD for me. I don't know how best to thank him. Thanks a lot. You are by far the best doctor for Endometriosis Treatment in Mumbai,  I have met in my life.
Thoroughly impressed by your direct and honest approach.

Nausheen Khan
The best doctor in India for Endometriosis. I am actually honored to be treated by Jay sir.
I had come to him 3 years ago when he told me about surgery, but I got misguided by many other doctors and I took a leupride of 11 injections. Unhappy with the result and pain, I come back to Jay Mehta sir.
He scolded me but then operated on me too. I thank you him, for being so an honest and genuine doctor.
The KING of Endometriosis as he is rightly called, considers my finances and operates me in charity surgery. My family bless you always
As women, it is important for us to be aware of our reproductive health and the many conditions that can affect it.
Adenomyosis is a common gynecological condition that affects many women. It occurs when the endometrial tissue breaks through the muscular wall of the uterus
The average month length of menstrual cycle is 28 days. A menstrual cycle that is either less than 21 days or more than 35 days is considered irregular