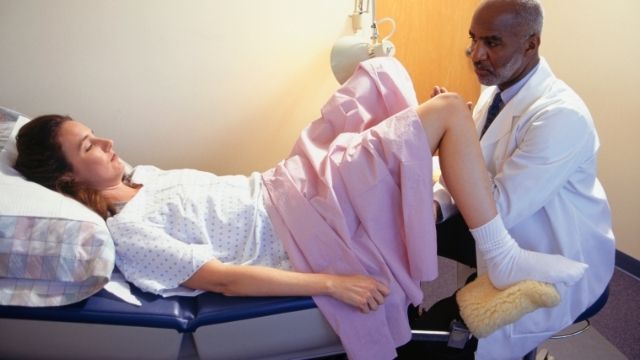 What is a Cystoscopy?
Cystoscopy is a process that allows a Urologist to inspect the underlining of the bladder and the urethra. It expels urine out of your body. The doctor uses a cystoscope for performing the activity, which is a hollow tube with a lens. He inserts the lens into your urethra and carefully moves it into your bladder. The doctor usually performs the test in a testing room where the anesthetic jelly is given to you to numb your urethra. You also get an option of general anesthesia to carry out Cystoscopy. The approach to carry out Cystoscopy depends on the cause of the problem. 
Why is cystoscopy performed?
If you are having problems relating to the bladder or urethra, Cystoscopy helps to diagnose, treat, and monitor the primary cause. It is advisable to go through the process in case of the following:
Investigate for symptoms like overactive bladder, blood in urine, urine incontinence, i.e., leaking or peeing every time even when not trying. There may also be a sense of urinary pain at the time of urination.
It helps to find the reason behind getting a frequent urinary infection. It is not necessary to carry out Crystoscopy only when you have a urinary tract infection.
Performing diagnosis for bladder diseases like bladder cancer, bladder inflammation or cystitis, and bladder stone.
It helps to treat bladder diseases like small tumors or abnormal tissues in the bladder. The doctor uses special tools in a cystoscope to treat a particular condition like a bladder tumor.
It helps diagnose an enlarged prostate. An enlarged prostate is a condition where the urethra tube which passes through the prostate gland narrows down. Cystoscopy can help in testing whether it has narrowed or not.
When to get medical advice
When the conditions will seem severe, and you see signs like the following, you must take some medical advice.
Pain in the abdominal area, feeling nauseous
Unable to urinate after going through Cystoscopy
Chills
Experiencing blood clots of bright red color when peeing.
Having a high fever (more than 101.4 degrees Fahrenheit)
Burning sensation while peeing for many days (past two days).
Preparing for a cystoscopy
You might have to take antibiotics before going through Cystoscopy and after it if you have a weak immune system or a UTI. The doctor will collect your urine sample before the test. For depositing a urine sample, you will have to come without emptying your bladder in the morning. So it's recommended booking an appointment in the early morning.
For performing the test, the doctor might give you general anesthesia:
So make sure you have someone to take you home.
After reaching home, take a rest before planning to work.
Ask your urologist if there are any medications that you need to take regularly. This medication can serve as a precaution if you experience excessive bleeding.
Types of cystoscopy
There are two types of Cystoscopy, i.e., flexible Cystoscopy and rigid Cystoscopy. Both serve the same purpose, but the procedure differs a bit.
Flexible Cystoscopy: In this type, the doctor uses a thin pencil-like device (cystoscope) to perform the test. You can bend this device easily. You do not receive any anesthesia before the process, so you stay awake throughout the process. It is not a painful method, but an uncomfortable one as you may feel like you need to pee during the process.
Rigid Cystoscope: In a rigid cystoscopy, you cannot bend the device as it is not flexible. The doctor can either make you entirely unconscious by giving anesthesia or numb only your lower part for carrying out the process. This process may hurt when you get the injection, but you will feel nothing as you will be unconscious after that.
The cystoscopy procedure
At first, you will have to empty your urinary bladder before the procedure. Then you will have to wear a hospital gown and lie down on the treatment bed. For convenience, you can tie your feet to the stirrups. The nurse will provide you with some antibiotics as a precaution for bladder infection.
The doctor will give you anesthesia; it can be any type. However, if you get the general one, you will unconscious during the testing. If the doctor gives you local or regional anesthesia, you will be awake, but the lower area remains numb. The doctor dampens your urethra with a gel to makes the process less painful. The doctor also put some gel in the cystoscope before advancing it into the urethra. While inserting, you might feel a burning sensation, and it may feel like you want to pee.
As the cystoscope enters the bladder, the doctor looks through the lens to investigate it. It also secretes a sterile solution that fills up the bladder to facilitate the process. The doctor finds it easy to see inside the urethra because of this fluid.
If the doctor gives local anesthesia, it takes less than five minutes to perform the test. If he provides general anesthesia, the process can take up to fifteen to thirty minutes.
Risks of a cystoscopy
You may experience some risk after going through the process of Cystoscopy. The stakes are as follows:
There is a burning sensation while peeing even after two or three days have been passed.
The frequency of urination may increase; when this happens does not control it as it may lead to a blood clot or blockage.
You may suffer through bleeding while urinating.
You might suffer from a swollen urethra, which makes urination difficult. If you are unable to pee for more than 8 hours, you should consult your doctor.
Infection in the urinary tract. The disorder symptoms are fever, nausea, the excessive smell in the urine, and lower back pain.
Also, consult the doctor if there is constant stomach ache.
Complication of cystoscopy
Complications of cystoscope can include the following:
Infection: Cystoscopy can sometimes develop germs in the urinary tract, which can cause infection. The doctors provide antibiotics before and after the test to prevent such infections. The infectious urinary tract effect can cause unique anatomy in the tract, smoking, and advanced age.
Pain: These are constant abdominal pain, and when urinating, it feels like burning. These symptoms are not so severe and reduce day by day after the test.
Bleeding: Blood may come out when you urinate, but it is also mild. If there is severe bleeding, consult the doctor.
Recovering after a cystoscopy
After going through the test, there is a little discomfort that eases with time. However, do not take aspirin to reduce the pain as it can increase the bleeding. To facilitate the discomfort, you can do the following:
Hold a moist and warm cloth against the urethra opening to help ease the pain.
Take a nice warm bath, but your doctor might restrain you from bathing, so its better to confirm.
Drink a lot of water, i.e., half a milliliter per hour after going through Cystoscopy. After drinking water, do not hold back; flush out the bladder whenever needed.
What to expect
During a Cystoscopy procedure
When going through Cystoscopy, the doctor will give you sedation or anesthesia to perform the procedure. It takes about fifteen to thirty minutes, depending upon which type of anesthesia. The doctors follow the following process:
You will have to empty your bladder before the process and then lie down on the table.
Depending upon the type of Cystoscopy you are going through, you may or may not get anesthesia or sedative. Both types of drugs pass through your vein. If you take a sedative, you will be fully aware of the process. But if you take anesthesia, you will remain unconscious during the process.
Then the doctor will push the cystoscope inside the urethra by rubbing some anesthetic jelly on it. The anesthetic jelly prevents any pain from the insertion. Smaller scopes are handy to insert in the urethra, while larger cystoscopes collect the tissue sample.
The doctor then sterilizes the urethra, bypassing some fluid from the scope. This sterilization helps the doctor to inspect inside the urethra more carefully.
The doctor examines our urethra and the bladder with the lens connected to the scope. The doctor might use a special camera to see the inside of the urethra. The video is shown on screen from the lens directly.
After Cystoscopy Procedure
After Cystoscopy has been successful, you might get some antibiotics. It is advisable not to consume alcohol for at least 24 hours. You may undergo some side effect of the process like:
Blood from urine may appear a little red or pinkish color in your urine.
While urinating, it might burn.
Higher frequency in urination.
What are the results of cystoscopy?
There can be two situations one; the doctor will be able to discuss your problem or wait for the result immediately. If your doctor is waiting for the result, you will have to book another appointment to discuss it.
If there is a bladder cancer case, the doctor will send the cystoscopy sample to a laboratory for analysis. After the research, the doctor analyzes the reports for discussion.
Cost of cystoscopy surgery
The cost of the surgery varies from one hospital to the other. But if you have insurance, you need not worry about it. If you do not have one, you can ask your urologist for a discount.
However, in India, the surgery's average cost may range from 783 dollars to 4669 dollars, excluding resection.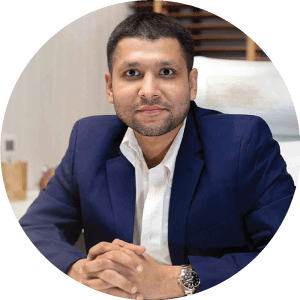 Dr. Jay Mehta
MBBS, DNB – Obstetrics & Gynecology
IVF & Endometriosis Specialist, Laparoscopic Surgeon (Obs & Gyn)
Dr. Jay Mehta is a renowned IVF specialist and fertility preserving surgeon in Mumbai, India. He is the Scientific Director of Shree IVF and Endometriosis Clinic, as well as the director of Uterine Transplant, Advanced Endometriosis and Gynac Cancer at Global Hospitals, Mumbai.
He is a well-known Fertility and IVF Specialist and also among few doctors in the country who specializes in Embryology and Andrology. He operates India's major cities including Mumbai, Pune, Chennai, Hyderabad, Bangalore, Ahmedabad, Agra, Delhi etc.
To book an appointment, call: +91 - 9920914115 or fill out our contact form

 Google Reviews

Faiza Wadia
Dr Jay sir is the God of Endometriosis. There is no one better and more honest than him. Assistants Vismay sir and toral madam and harshita madam are so good.
I am operated here for severe endometriosis of the urine bladder. I am done laparoscopic surgery here under guidance of Jay sir. My recovery is excellent and I am heading back home in a day itself.
For people who have endometriosis, this is the person to go to.

Umesh
My wife was suffering from scar endometriosis for a period more than 1.5 years. We visited lot many doctors who gave us different opinions at different times.
We came to know about Dr. Jay from YouTube videos. He gave us best advice. In Sept 21, my wife got operated at his hospital and relieved of all the pain. Lot many thanks to you sir.

Basavaraj N
The best doctor for endometriosis in India and Mumbai.
We came from Karnataka to Mumbai to do surgery. He is such a famous surgeon and a doctor. Extremely impressed with your humble behavior.
My wife had bowel endometriosis. There is one thing that I wish to mention. He is a very straightforward doctor. He answers everything, but he doesn't take over the smart nonsense of the patient.
Don't go by his simplicity, he will make such strong punchlines that your ego will come down to earth. He asked me to be a MAN. I will never forget that motivation

B S KHAN
One of the best endometriosis doctor for doing surgery. We have come to Mumbai from Jalgaon for this surgery. Very fantastic hospital. Very famous dr jay Mehta and very kind with heart.
All blood tests are done in hospital only so no running around to laboratory again and again. There are many good food joints around for out of Mumbai patients to eat good food. Thank you staff for kind guidance.

Nawab Saab
I was suffering from severe endometriosis since years. We have had previous 3 surgeries. The pain was excruciating.
Finally we were told about Dr Jay Mehta by our doctor. My surgery was a big one. It involved bowel resection for endometriosis.
Dr Jay had assured me that I will up and bout in the next day of surgery and here I am. Going home. Pain free. This is one person who is GOD for me. I don't know how best to thank him. Thanks a lot. You are by far the best doctor for Endometriosis Treatment in Mumbai,  I have met in my life.
Thoroughly impressed by your direct and honest approach.

Nausheen Khan
The best doctor in India for Endometriosis. I am actually honored to be treated by Jay sir.
I had come to him 3 years ago when he told me about surgery, but I got misguided by many other doctors and I took a leupride of 11 injections. Unhappy with the result and pain, I come back to Jay Mehta sir.
He scolded me but then operated on me too. I thank you him, for being so an honest and genuine doctor.
The KING of Endometriosis as he is rightly called, considers my finances and operates me in charity surgery. My family bless you always

A cystoscopy is a technique that helps your physician inspect the bladder lining and the urinary tube (urethra).
When the cystoscope is placed and withdrawn from your urethra under a local anesthetic, you may experience a burning sensation and the need to pee. When water is pushed into your bladder to enlarge it, you may experience an unpleasant sense of fullness and an urge to pee.