What is Hymenoplasty Surgery?
When the broken hymen is restored through surgery, it is known as hymenoplasty or hymnography. This cosmetic repair of the hymen is also known as revirginization. You should not be frightened about the surgery but the doctors provide local anesthesia which would take care of your pain. To know more about the procedure, first, you need to know the details about the hymen.
What is a hymen?
The hymen is a tissue found in the vagina which covers the vaginal opening. Its formation begins when the female baby is in the womb, generally when the carrier is in the fourth month of her pregnancy. A hymen may tear or break apart. But the damage caused might not be permanent. There are certain ways to treat the damage.
Why is hymenoplasty done?
This surgery might not be an essential part as it is just a cosmetic fix. But there may be a few serious problems leading you to undergo this treatment. The reasons may be varied, ranging from physical to psychological. Below are some points discussed regarding this.
Blocked Hymen – this might turn out to be a serious problem as the membrane is blocked. This in turn blocks the blood flow which would create problems in the menstrual flow. A small hole is created in hymen to ease the flow.
Hymen with a complicated structure – this is commonly known as the septate hymen. In such cases, the hymenal tissue forms a complicated structure by splitting into rope-like formations. The hymen might become really thick due to this. To avoid any problem because of the thickness, a hymectomy is performed.
To cure accidental ruptures – often the hymen may get damaged unintentionally. If you think that it is unacceptable, then you can choose hymenoplasty for the restoration of the hymen.
Muscle tightening – there may occur flaccidity in the vaginal muscles after childbirth or with age. This can be cured by hymenoplasty.
For psychological satisfaction – you may choose this process for your mental satisfaction. You may feel uncomfortable or worried because of the lack of hymen so this is the easiest solution.
Who is the ideal candidate?
There may be sexual or non-sexual reasons. You may be the ideal candidate for the surgery if you do not have the hymen tissue or want to replace it. Some unmarried women want to show that their hymen has been intact and if they see otherwise, they opt for the surgery. Usually, women who have already become pregnant once opt for this treatment for muscle tightening. Or, girls who have suffered unwanted tears choose to cure it.
Hymenoplasty procedure
This is a simple procedure, done with local anesthesia. In it, the particular tissue is stitched in such a way that there remains a small opening only. The excess skin or tissues are cut neatly and gently.
It might happen that there is not enough skin or the hymen is none -existent. Then the doctor uses some of the vaginal skin or any synthetic tissue to create one. In such cases, the doctor arranges for the blood supply through your vaginal flap or artificially.
Preparing for hymen repair
This may sound scary to you but you should not fear it. This is one of the safest and easiest procedures. You should feel free to discuss it with your doctor so that both of you can understand the requirements. You should visit clinics that treat you with compassion and kindness. The most important thing is that you should have faith in your doctor and be comfortable. If you prefer female doctors and nurses for such treatment then choose the same.
New surgical technique for hymenoplasty
If you are undergoing surgical treatment to experience the pain of your first sexual intercourse then there is a new method. It is known as "superhymenoplasty". In it, a super-hymen is created artificially so that there is more bleeding after the immediate sexual act. It also requires general anesthesia but the doctor creates two layers in the vagina. The procedure involves the insertion of torn pieces of the hymen below the urethral orifice.
This may cause some minor pain but the process ensures success. After the surgery, the doctors advise you to clean the area with warm water and apply any kind of ointment suitable for your skin. This helps to heal faster. This is an artificial way to restore your hymen, hence it does not cause any harm to the vagina.
The success rate of hymenoplasty
As said earlier, this is an easy surgery. But you should be careful enough to follow your gynecologist's advice before, during, and after the treatment. It has a success rate of 98%.
Hymen restoration advantage
It will help you to have normal sexual intercourse with minimal or moderate bleeding.
The damage caused unintentionally gets repaired.
It can make you feel better. As a woman, you might be conscious of your body and even small harm can bother you. With this surgery, you can gain back the confidence.
Side effects and Complications after hymen restoration
This is perhaps the only surgery that has fear risks and side effects. There are no major compilations involved. But yes, sometimes, there may occur a problem related to stricture. In such a case, the vaginal opening might narrow down, making the next act of intercourse difficult.
Some other side effects are as follows
Pain and bruising
Numbness
Swelling and bleeding
But all these can be easily taken care of if you follow the instructions strictly.
Hymenoplasty recovery
You can recover quickly if you take a rest for few days. A minimum of seven to ten days is needed to recover completely. You can resume work after two to three days but have to avoid doing heavy work or exercise initially.
What is important to keep in mind is, you can engage in sexual activity only after eight weeks. You need to give it some time to heal completely.
This is a treatment for long-term benefit. It serves its purpose well for a long time.
Hymenoplasty cost
The cost of the hymen repair is much less compared to other heavy surgeries. It costs around twenty thousand at least and fifty thousand at most. The cost varies with the kind of treatment provided during and after the surgery. Since this is cosmetic surgery, it is good to opt for a better way of treatment even it costs a bit more money. Your priority should be your well-being and comfort.
Hymenoplasty is a new way to take care of yourself. You should think about it if you really care for the little details in your body. It is a way of pampering yourself and your body.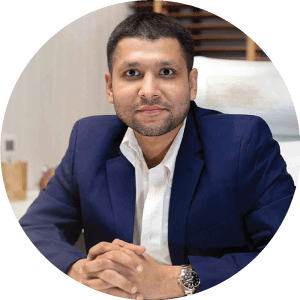 Dr. Jay Mehta
MBBS, DNB – Obstetrics & Gynecology
IVF & Endometriosis Specialist, Laparoscopic Surgeon (Obs & Gyn)
Dr. Jay Mehta is a renowned IVF specialist and fertility preserving surgeon in Mumbai, India. He is the Scientific Director of Shree IVF and Endometriosis Clinic, as well as the director of Uterine Transplant, Advanced Endometriosis and Gynac Cancer at Global Hospitals, Mumbai.
He is a well-known Fertility and IVF Specialist and also among few doctors in the country who specializes in Embryology and Andrology. He operates India's major cities including Mumbai, Pune, Chennai, Hyderabad, Bangalore, Ahmedabad, Agra, Delhi etc.
To book an appointment, call: +91 - 9920914115 or fill out our contact form

 Google Reviews

Faiza Wadia
Dr Jay sir is the God of Endometriosis. There is no one better and more honest than him. Assistants Vismay sir and toral madam and harshita madam are so good.
I am operated here for severe endometriosis of the urine bladder. I am done laparoscopic surgery here under guidance of Jay sir. My recovery is excellent and I am heading back home in a day itself.
For people who have endometriosis, this is the person to go to.

Umesh
My wife was suffering from scar endometriosis for a period more than 1.5 years. We visited lot many doctors who gave us different opinions at different times.
We came to know about Dr. Jay from YouTube videos. He gave us best advice. In Sept 21, my wife got operated at his hospital and relieved of all the pain. Lot many thanks to you sir.

Basavaraj N
The best doctor for endometriosis in India and Mumbai.
We came from Karnataka to Mumbai to do surgery. He is such a famous surgeon and a doctor. Extremely impressed with your humble behavior.
My wife had bowel endometriosis. There is one thing that I wish to mention. He is a very straightforward doctor. He answers everything, but he doesn't take over the smart nonsense of the patient.
Don't go by his simplicity, he will make such strong punchlines that your ego will come down to earth. He asked me to be a MAN. I will never forget that motivation

B S KHAN
One of the best endometriosis doctor for doing surgery. We have come to Mumbai from Jalgaon for this surgery. Very fantastic hospital. Very famous dr jay Mehta and very kind with heart.
All blood tests are done in hospital only so no running around to laboratory again and again. There are many good food joints around for out of Mumbai patients to eat good food. Thank you staff for kind guidance.

Nawab Saab
I was suffering from severe endometriosis since years. We have had previous 3 surgeries. The pain was excruciating.
Finally we were told about Dr Jay Mehta by our doctor. My surgery was a big one. It involved bowel resection for endometriosis.
Dr Jay had assured me that I will up and bout in the next day of surgery and here I am. Going home. Pain free. This is one person who is GOD for me. I don't know how best to thank him. Thanks a lot. You are by far the best doctor for Endometriosis Treatment in Mumbai,  I have met in my life.
Thoroughly impressed by your direct and honest approach.

Nausheen Khan
The best doctor in India for Endometriosis. I am actually honored to be treated by Jay sir.
I had come to him 3 years ago when he told me about surgery, but I got misguided by many other doctors and I took a leupride of 11 injections. Unhappy with the result and pain, I come back to Jay Mehta sir.
He scolded me but then operated on me too. I thank you him, for being so an honest and genuine doctor.
The KING of Endometriosis as he is rightly called, considers my finances and operates me in charity surgery. My family bless you always
Hymenoplasty is a surgical technique to repair the hymen. The hymen is a soft membrane placed at the end of the vaginal entrance and partly covers the vaginal opening in women.