What is Double Marker Test?
The double marker test or the dual marker test is actually a maternal serum screening test. Doctors perform this test in the 1st trimester of the gestation period. It helps to scan the amount of b-human Chorionic Gonadotropin (a pregnancy hormone) & Pregnancy Associated Plasma Protein in erythrocytes.
Doctors advise this for females who are above the age of 35 because they fall at risk of delivering a baby with Down's syndrome. A dual marker test in correspondence with another test is the nuchal translucency (NT). It confirms the diagnosis of any genetic abnormalities.
Advantages of double marker test
It helps to find out the trisomy of chromosome number 13. It is responsible for causing mental retardation of the infant and severe birth defects.
Most importantly, it is helpful to detect chromosomal aberration of 21 resulting in Down's syndrome.
It helps to detect high-risk factors about the pregnancy. It also helps to determine whether it would be detrimental to the health of the mother also.
This test has good detection rates
If the mother is positive after the test for this abnormality, it gives time to the couples to analyze the entire situation. And it also helps to consider whether they are willing to go for further tests to determine the accuracy of the results. Or, whether they are going towards MTP.
How to prepare for this Double Marker Test?
Doctors perform this test by a blood sample as well as performing an ultrasound scan. The sterilization of the apparatus and the machines should be ready beforehand. Maternal screen details like in vitro fertilization reports and details of body weight and diabetic status of the patient should be made ready before the test commences.
When is the test recommended?
This test is ideal if the pregnant female is above the age of 35 years.  If they show any elevated signs of genetic aberrations it can be determined by studying their pedigree chart.
Double marker test uses
To detect and prevent down's syndrome in the newborn child
To detect whether there would be a loss of muscle mass, short neck, excess growth of skin at the back of the neck of the infants.
For the well-being of the mother and to ascertain upward slanting of eyes, stunted growth, flattened facial appearance in the newborns, and extreme mental and physical handicaps.
Ascertain the trisomy of chromosome number 18, which would otherwise lead to clenched fists, and deformities of the heart, lungs, stomach, intestines, and various essential organs required for the proper metabolism and functioning of the body.
To detect a disorder, 'rocker bottom feet' which leads to feet deformation, and thereby it gets a shape like the bottom of the rocking chair.
Detect microcephaly (small and deformed head), micrognathia (abnormal shape of jaws and the mouth), scrunched fists, arched spine, and abnormally shaped chest.
To detect short sternum and delays in neurological functions of the brain.
Distinguish umbilical hernia in case of the mother carrying the child.
How is this Double Marker Test Performed?
This test is quite easy to perform since we only require the blood sample of the pregnant mother. Some other steps followed are:
A syringe helps to take the blood sample from the arteries.
The health care provider will then tie an elastic band on the arms thereby causing swelling of the blood vessels.
Once the arteries are clearly visible, an antiseptic helps to clean off the particular area under observation.
The insertion of the needle takes place finely into the blood vessel with a pinprick. The sample collection takes place first and preservation happens and then for testing.
There is no such risk with this test. In very rare cases, a female might experience increased bleeding, hematoma formation, bruising, or infection at the site of needle prick.
How are the test results interpreted?
The result of the above test can fall under two categories – screen positive and screen negative. The test however does not merely depend on the blood samples. It also depends on two other factors – the age of the mother and the age of the child. It also depends on the period of time when the test takes place during the 9 months of the gestation period using an ultrasound.
The results are thereby present in the reports in the form of ratios. A ratio of 1:10 to 1:250 is termed as 'screen positive' results. They are highly dangerous for both the mother and the developing embryos.
A ratio of 1:1000 or above is a safe result and poses fewer threats or risks. A 1:10 ratio implies that 1 out of 10 pregnancies have a chance of developing a disease which is quite high.  A 1:1000 ratio would thereby suggest that 1 out of 1000 pregnancies has a high-risk development factor. This is quite negligible.
If the test results are positive, the doctor may suggest further diagnostic tests like amniocentesis, etc. If the results of the tests are positive and if the parents still want to continue with the pregnancy, there are high chances. That can also be the death of the baby during parturition.
Result of dual test normal range
A Free-beta Human Chorionic Gonadotropin range for all age groups should be between 25,700 to 2,88,000 mIU per ml. This is the normal range for this above-concerned test.
Double marker test cost
The cost of the Dual marker test varies depending on the reputation of the institution. It also depends upon the accuracy of the test results, and the sensitiveness of the instruments, and the requirements of the machines. Double marker test cost on an average basis, Ranges somewhat between Rs 2,500 to Rs 4,000.
Difference between double marker and triple marker test
There is no difference between the double marker and triple marker tests, both are the same. Double marker pregnancy occurs in the first 13 weeks and triple marker tests after 13 weeks. If your doctor advises, you don't even need a triple marker after a double marker.

 Google Reviews

Faiza Wadia
Dr Jay sir is the God of Endometriosis. There is no one better and more honest than him. Assistants Vismay sir and toral madam and harshita madam are so good.
I am operated here for severe endometriosis of the urine bladder. I am done laparoscopic surgery here under guidance of Jay sir. My recovery is excellent and I am heading back home in a day itself.
For people who have endometriosis, this is the person to go to.

Umesh
My wife was suffering from scar endometriosis for a period more than 1.5 years. We visited lot many doctors who gave us different opinions at different times.
We came to know about Dr. Jay from YouTube videos. He gave us best advice. In Sept 21, my wife got operated at his hospital and relieved of all the pain. Lot many thanks to you sir.

Advazeem Sk
AS EVERYONE says He is the KING of Endometriosis. He is the best surgeon ever. We came from Jalgaon to get surgery done.
He is a big man, extremely busy and superstar. He is very down to earth person. He also gives us concession in surgery. I am extremely happy to my doctor for sending me to Jay sir.

B S KHAN
One of the best endometriosis doctor for doing surgery. We have come to Mumbai from Jalgaon for this surgery. Very fantastic hospital. Very famous dr jay Mehta and very kind with heart.
All blood tests are done in hospital only so no running around to laboratory again and again. There are many good food joints around for out of Mumbai patients to eat good food. Thank you staff for kind guidance.

Nawab Saab
I was suffering from severe endometriosis since years. We have had previous 3 surgeries. The pain was excruciating.
Finally we were told about Dr Jay Mehta by our doctor. My surgery was a big one. It involved bowel resection for endometriosis.
Dr Jay had assured me that I will up and bout in the next day of surgery and here I am. Going home. Pain free. This is one person who is GOD for me. I don't know how best to thank him. Thanks a lot. You are by far the best doctor for Endometriosis Treatment in Mumbai,  I have met in my life.
Thoroughly impressed by your direct and honest approach.

Falguni Kundu
Very happy with doctor and team here. Dr Mehta sir is KING of Endometriosis.
We are travel from Gujarat to Mumbai to become operated. Mehta sir is very nice and gentleman, he give us decision to do surgery in charitable. Thanks for efforts that my wife is now saved.
Thank you to Toral madam and vismay sir also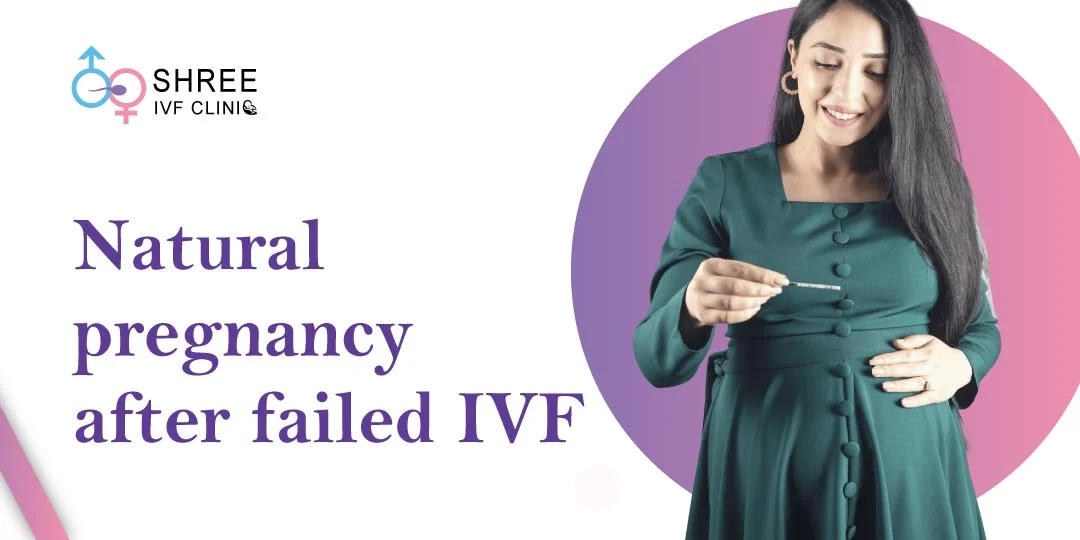 Struggling with IVF setbacks? Dr. Jay Mehta, a renowned IVF specialist in Mumbai, discusses the hope & considerations of achieving a natural pregnancy.
Discover the insights you need on IVF failure despite good embryos from Dr. Jay Mehta, a leading IVF & Fertility specialist from Mumbai.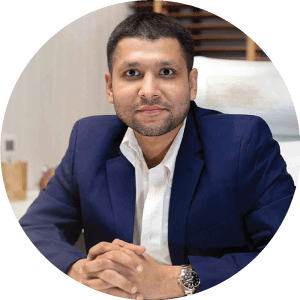 Dr. Jay Mehta
Fertility and IVF Specialist
Dr. Jay Mehta is the Scientific Director of Shree IVF Clinic. He is a well-known Fertility and IVF Specialist and also among few doctors in the country who specializes in Embryology and Andrology.