Endometriosis, a condition where tissue similar to the lining of the uterus grows in other parts of the body, can affect various areas.
One such area is the ureter, a tube that carries urine from the kidneys to the bladder. This article delves into the specifics of Ureteral Endometriosis, a condition that though rare, poses significant challenges to those affected.
Endometriosis nodules usually encase the ureter, causing extrinsic compression. Intrinsic compression of the Ureteral Endometriosis is rare but can occur.
Endometriosis of the Ureter is commonly associated with Deep Endometriosis. This connection is a frequent occurrence, linking these two conditions together.
Among all types of Deep Endometriosis, Endometriosis of the Ureter is commonly associated with Endometriosis of the Pelvis. However, isolated Ureteral Endometriosis is a rarity.
The symptoms of Ureteral Endometriosis vary from person to person. Common symptoms include lower abdominal and back pain, urinary tract infections, blood in the urine, painful urination, and recurrent kidney stones.
These symptoms may not be present in all cases of Ureteral Endometriosis; some women may have no noticeable signs.
The diagnosis and treatment of Ureteral Endometriosis is complex, as many other conditions can cause similar symptoms.
But, early diagnosis of Ureteral Endometriosis is possible, and a key step is kidney scanning. Ultrasounds may reveal signs of hydroureter and hydronephrosis, which could be associated with loin pain, near the kidneys.
Often, this is due to an endometriotic cyst compressing the ureter because of external Endometriosis.
The primary cause of Ureteral Endometriosis is compressive symptoms or encasement from Endometriosis.
Medical management, such as the use of Dienogest and GnRH agonists, is commonly applied but can be a mistake when treating compressive pathology.
Surgical management of Ureteric Endometriosis does not require pre-surgical stenting. Post-surgical stenting may be indicated for cases where there is a loss of vascular supply to the ureter or severe compression on the ureter.
Adhesiolysis and Decompressive procedures are the standard approach, but in certain situations, Ureteric Reimplantation or Boari Flap reconstruction might be needed (we'll understand these procedures in next section).
Incorrect medical management can lead to a silent kidney, especially in cases of long-standing Ureteral Endometriosis.
This is a serious complication where a patient can end up losing a kidney, due to incorrect treatment.
It's absolutely critical not to underestimate the impact of choosing the perfect doctor for endometriosis treatment. The difference it can make is truly huge.

Dr. Jay Mehta and his team operates more than 500 cases of Endometriosis across India annually. Dr. Jay is very experienced fertility & one of the best endometriosis doctor in Mumbai.
Now lets understand,
 – Ureteric Reimplantation & Boari Flap Reconstruction

Ureteric Reimplantation requires stenting for usually 3-5 weeks post-procedure.
Boari Flap Reconstruction is done for lesions involving the Ureter, especially at the level of the Sacral Promontory or slightly below that.
Dr Jay Mehta and his team have performed the highest number of Ureteric Reimplantations & Boari Flaps in India for Endometriosis, and they have an extremely quick recovery rate due to their vast experience.
Recurrence & Pregnancy Post-Surgery
Fortunately, the ureter is one location where disease clearance is done, and if the reconstruction is done nicely, then the recurrence is less than 1%.
YES, a patient can become pregnant and have a safe cesarean section despite undergoing a supermajor Ureteric reconstruction surgery.

In conclusion, while Ureteral Endometriosis is a challenging and complex condition, it is manageable with early detection, appropriate treatment, and expert surgical intervention.
By understanding more about it, patients can seek out the right help and live healthy lives even after diagnosis and treatment.
For any endometriosis treatment, consider seeking a consultation with Dr. Jay Mehta. He is highly experienced endometriosis doctor in Mumbai & can provide the necessary expertise to address your specific concerns.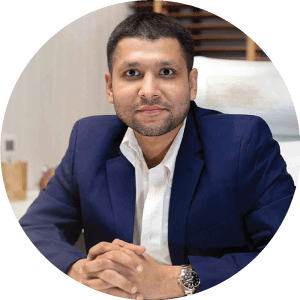 Dr. Jay Mehta
MBBS, DNB – Obstetrics & Gynecology
IVF & Endometriosis Specialist, Laparoscopic Surgeon (Obs & Gyn)
Dr. Jay Mehta is a renowned IVF specialist and fertility preserving surgeon in Mumbai, India. He is the Scientific Director of Shree IVF and Endometriosis Clinic, as well as the director of Uterine Transplant, Advanced Endometriosis and Gynac Cancer at Global Hospitals, Mumbai.
He is a well-known Fertility and IVF Specialist and also among few doctors in the country who specializes in Embryology and Andrology. He operates India's major cities including Mumbai, Pune, Chennai, Hyderabad, Bangalore, Ahmedabad, Agra, Delhi etc.
To book an appointment, call: +91 - 9920914115 or fill out our contact form
To Book An Appointment
For Adenomyosis Treatment in Mumbai
Appointment For Azoospermia Treatment in Mumbai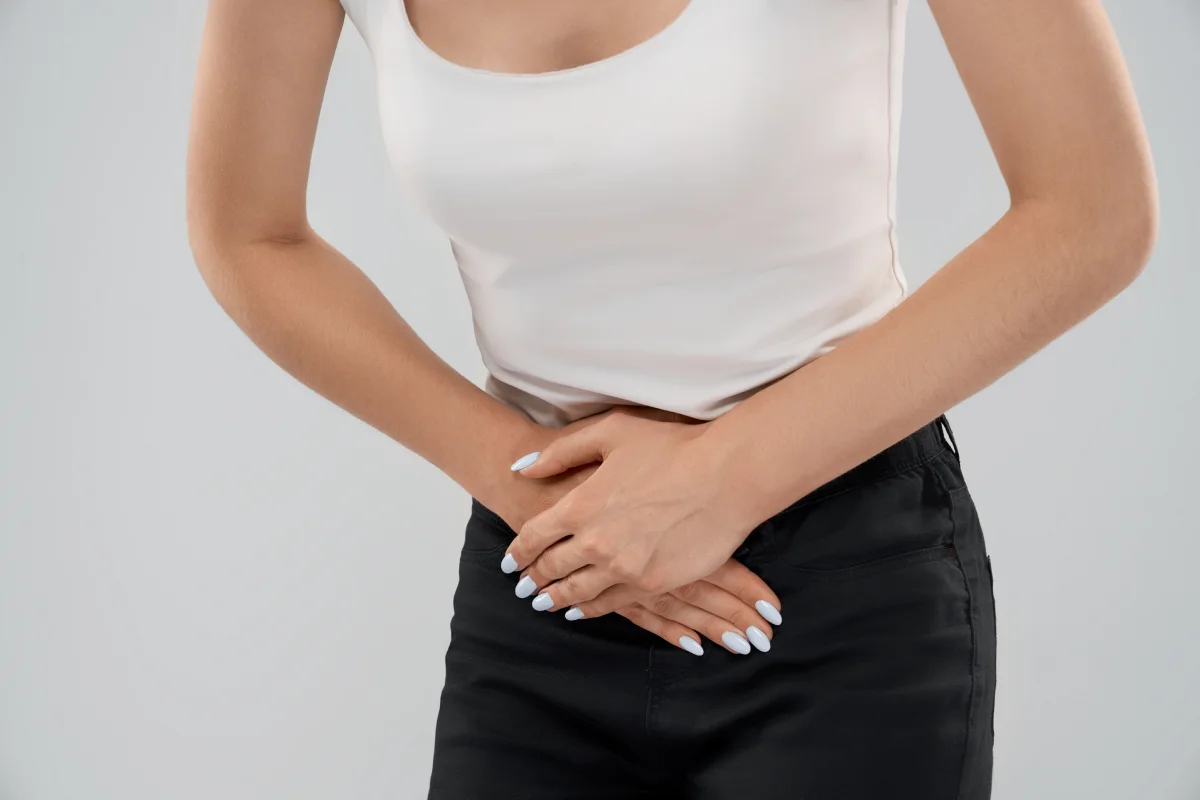 Discover expert insights from Dr. Jay Mehta, Mumbai's leading IVF & fertility specialist, in our comprehensive guide to manage bladder endometriosis.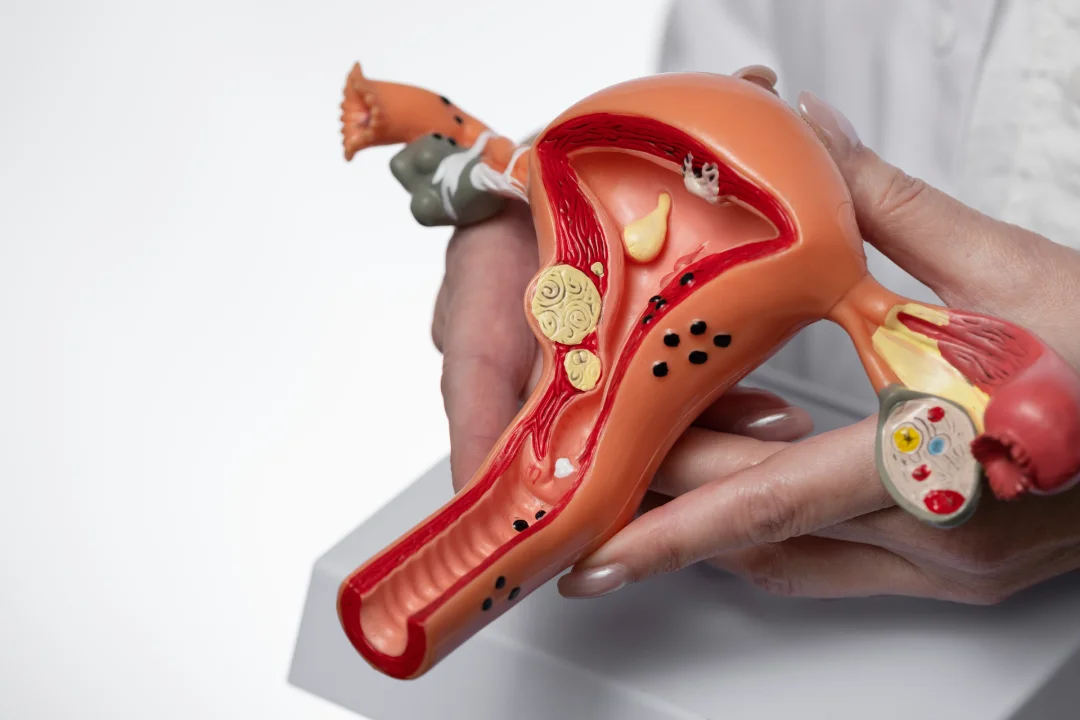 Endometriosis is a medical condition in which the tissue that lines the inside of the uterus (endometrium) grows outside it.
Endometriosis is a challenging condition to deal with. Early diagnosis, a large medical team, and a clear understanding of your diagnosis may all help you better manage your symptoms.
Endometriosis is a painful condition in which tissue that looks like the lining of your uterus grows outside of it. The ovaries, fallopian tubes, and pelvic tissue are all affected by endometriosis.