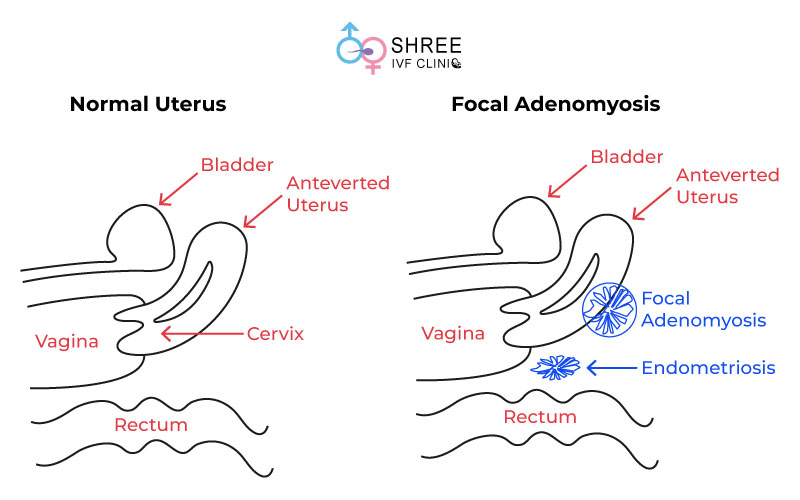 What is Focal Adenomyosis?
Focal Adenomyosis is a gynaecological condition that primarily affects women under the age of 35.
It is characterized by the growth of endometrial tissue into the muscular wall of the uterus, leading to severe pain during menstruation.
Understanding Focal Adenomyosis
Focal Adenomyosis is most common in young women in their early reproductive years. The primary symptom is severe menstrual pain that progressively becomes resistant to medication.
While all medications prescribed for this condition, including painkillers, Dienogest, and Leupride injections, can provide temporary relief, they do not offer a permanent cure. These medicines work by stopping periods, thereby reducing the associated pain, but they don't treat the underlying condition.
While it's rare, Focal Adenomyosis can sometimes be painless. However, most patients experience significant discomfort, particularly during their menstrual cycle.
Diagnosis of Focal Adenomyosis
The gold standard for diagnosing Focal Adenomyosis is ultrasound, performed by a specialized unit with expertise in this technique and disease mapping.
It's also common for Focal Adenomyosis to coexist with endometriosis, another condition involving abnormal growth of endometrial tissue.
For the prevention of focal adenomyosis, our team usually takes this decision based on the nature of the surgery.
In some patients, less than 30% may require 3-6 months of continuous Oral Contraceptive Pills if there is a Peritoneal component of endometriosis which is associated with Focal Adenomyosis or if there is an Ovarian Endometriosis as well.
The remaining 70% don't require any medicines to prevent recurrence.
Focal Adenomyosis is frequently associated with infertility and endometriosis. Patients facing fertility issues due to this condition should consult a fertility specialist in Mumbai. 
Dr. Jay Mehta, an expert laparoscopic surgeon, is highly recommended for achieving excellent outcomes.
Treatment Options for Focal Adenomyosis
The patient's pain level primarily decides the need for surgery in Focal Adenomyosis.
Those experiencing severe pain, particularly with Focal Adenomyosis larger than 3.5-4.0 cm, often require surgery.
3D laparoscopic surgery is the treatment of choice when performed by a well-trained surgeon.
Robotic surgery, at the moment, is expensive and doesn't seem to enhance patient outcomes while getting operated on for Adenomyosis.
When performed by an expert, surgery for Focal Adenomyosis can enhance fertility and help patients with normal fallopian tubes conceive naturally.
However, the challenge lies in ensuring the optimal reduction of Adenomyosis while keeping the tubes intact. This requires the expertise of surgeons who are highly trained.

It's crucial not to underestimate the impact of selecting the right doctor for adenomyosis treatment. The difference it can make is truly remarkable.
Patients should choose a doctor who specializes in fertility and 3D Laparoscopic surgery for Endometriosis and Adenomyosis for complete care.
Dr. Jay Mehta is a highly skilled & experienced fertility specialist & one of the best adenomyosis treatment doctors in Mumbai. 
Post-Surgery Considerations & Recurrence
After surgery, some patients may need to take continuous oral contraceptive pills for 3-6 months to prevent a recurrence, especially if there's a peritoneal component of endometriosis associated with Focal Adenomyosis or ovarian endometriosis.
However, the majority of patients (around 70%) do not require any medicines to prevent recurrence.
Recurrence of Focal Adenomyosis is possible
Focal Adenomyosis is a disease in the uterine muscle, and the muscle cannot be completely removed.

Utilizing specialized techniques such as Flap Reconstruction, at our clinic Dr. Jay Mehta has achieved recurrence rates of less than 2%, which is significantly lower than the routine rate of 30%, which is observed with less experienced surgeons.
This exemplifies the impact of skill and expertise in reducing the likelihood of recurrence in surgeries. Dr. Jay Mehta is a fertility specialist as well as one of the Best Adenomyosis doctors in Mumbai
Pregnancy after surgery for Focal Adenomyosis is safe. A well-done surgery allows for excellent healing of the uterus.
Within 3 months post-surgery, patients can carry a safe pregnancy under supervision, usually carrying the pregnancy beyond 37-38 weeks.
Our team delivers more than 30-50 patients a year who have become pregnant after surgery for Adenomyosis and have undergone a uterine flap reconstruction.
In conclusion, Focal Adenomyosis is a complex condition that requires specialized care and treatment.
Patients should choose a doctor who specializes in fertility and 3D laparoscopic surgery for Endometriosis and Adenomyosis doctor in Mumbai, ensuring complete care under one roof.
Except for Mumbai, Dr. Jay Mehta also operates in Banglore, Ahmedabad, Chennai, Hyderabad, Agra & Delhi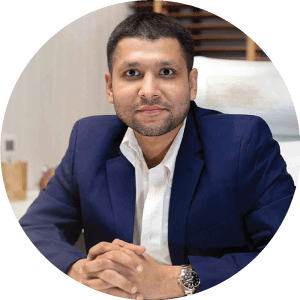 Dr. Jay Mehta
MBBS, DNB – Obstetrics & Gynecology
IVF & Endometriosis Specialist, Laparoscopic Surgeon (Obs & Gyn)
Dr. Jay Mehta is a renowned IVF specialist and fertility preserving surgeon in Mumbai, India. He is the Scientific Director of Shree IVF and Endometriosis Clinic, as well as the director of Uterine Transplant, Advanced Endometriosis and Gynac Cancer at Global Hospitals, Mumbai.
He is a well-known Fertility and IVF Specialist and also among few doctors in the country who specializes in Embryology and Andrology. He operates India's major cities including Mumbai, Pune, Chennai, Hyderabad, Bangalore, Ahmedabad, Agra, Delhi etc.
To book an appointment, call: +91 - 9920914115 or fill out our contact form
To Book An Appointment
For Adenomyosis Treatment in Mumbai
Appointment For Azoospermia Treatment in Mumbai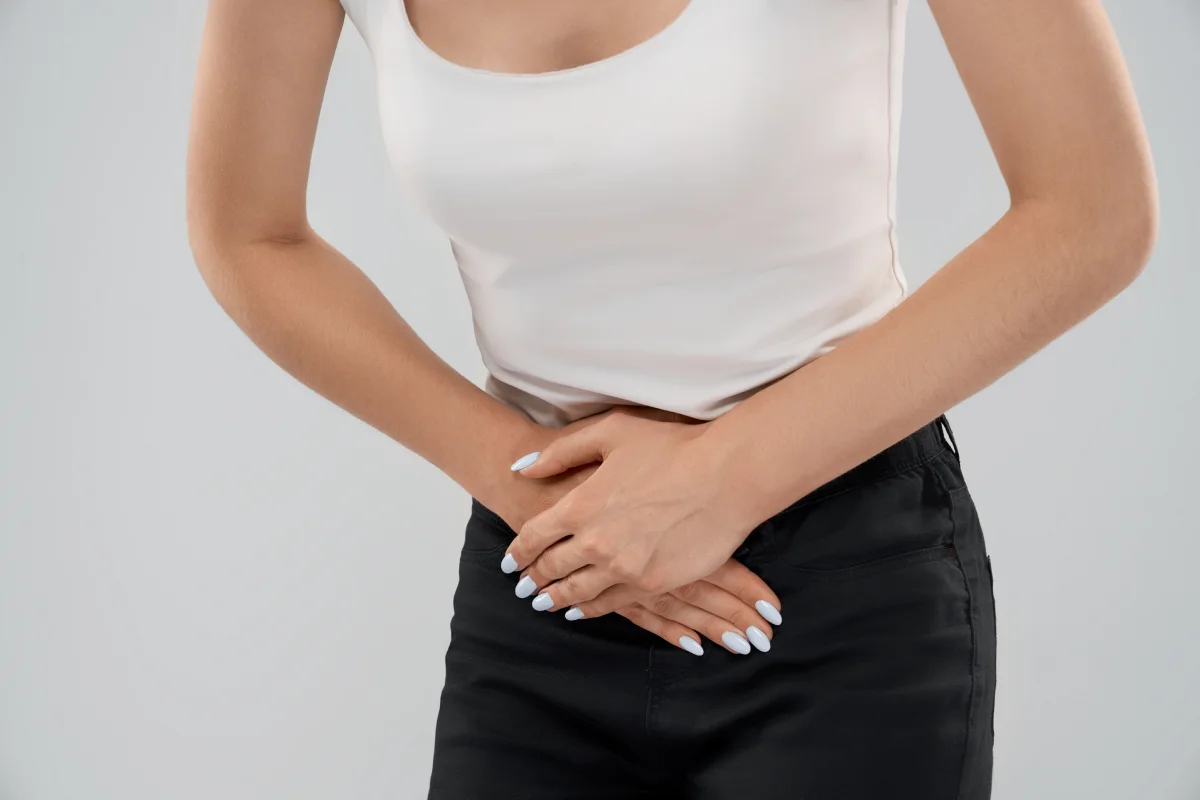 Discover expert insights from Dr. Jay Mehta, Mumbai's leading IVF & fertility specialist, in our comprehensive guide to manage bladder endometriosis.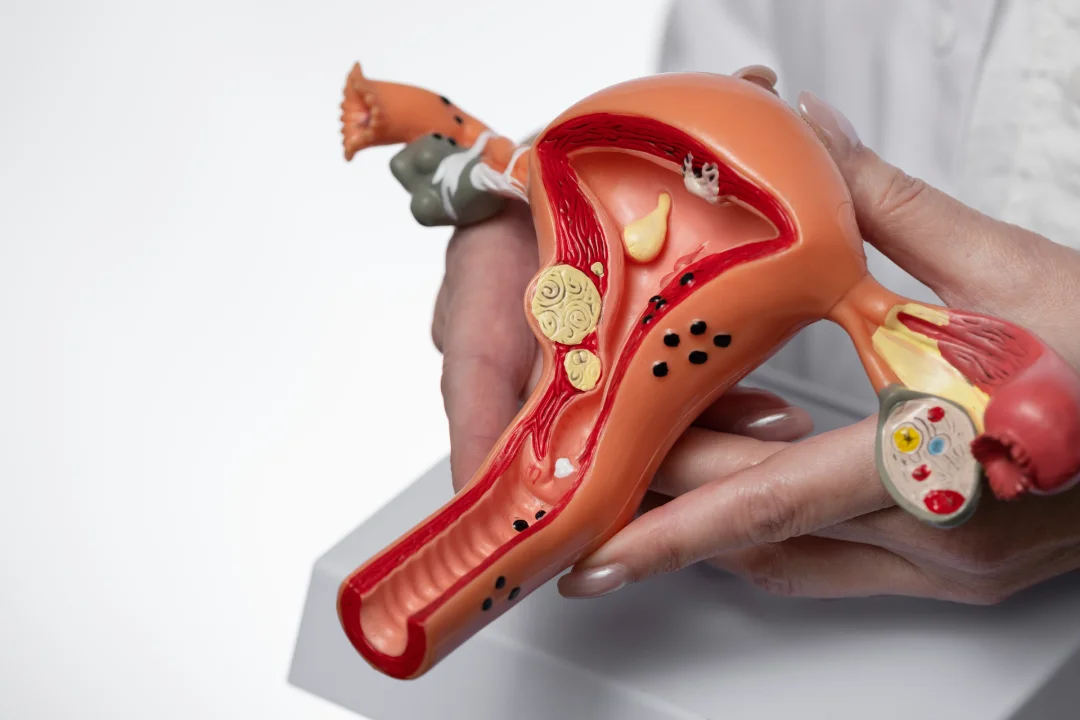 Endometriosis is a medical condition in which the tissue that lines the inside of the uterus (endometrium) grows outside it.
Endometriosis is a challenging condition to deal with. Early diagnosis, a large medical team, and a clear understanding of your diagnosis may all help you better manage your symptoms.
Endometriosis is a painful condition in which tissue that looks like the lining of your uterus grows outside of it. The ovaries, fallopian tubes, and pelvic tissue are all affected by endometriosis.