Focal Adenomyosis of Outer Myometrium (FAOM)

Focal Adenomyosis of Outer Myometrium (FAOM) is a prevalent disease that occurs in the uterus, particularly in the posterior uterus or the upper part, also known as the fundus of the uterus.
Adenomyosis is a condition characterized by the abnormal growth of the endometrium into the uterine muscle. The exact cause of this occurrence remains unknown.
FAOM is a subtype of Focal Adenomyosis often associated with Deep Endometriosis and serosal invasion of Adenomyosis.
It's common for FAOM to coexist with endometriosis, including ovarian endometriosis also known as a chocolate cyst.
Symptoms of Focal Adenomyosis Of Myometrium
Focal Adenomyosis Of Myometrium is a known condition affecting the early reproductive age group, predominantly women under 35 years old. It can cause severe menstrual pain that progressively becomes unresponsive to medication.
In some instances, where the FAOM is limited to the serosal aspect, the pain may be extremely limited.
Diagnosis of Focal Adenomyosis Of Myometrium
The general diagnosis of FAOM involves the examination of the uterus, which is considered a major factor determining potential treatments. In addition to ultrasound scans, MRI may also be used as an imaging test for evaluation and diagnosis.
The best method for diagnosing FAOM is ultrasound performed by a specialized unit with expertise in this technique and disease mapping. This disease is commonly associated with Deep Endometriosis and Bowel Endometriosis, necessitating careful evaluation.
Clinical blood tests are not recommended for this condition, but certain hormone levels can help diagnose secondary disorders associated with FAOM.
Dr. Jay Mehta is a fertility specialist as well as one of the Best Adenomyosis doctors in Mumbai with a decade of experience in his expertise.
Treatment Options for Focal Adenomyosis Of Myometrium
When it comes to treating FAOM, the primary approach is through a combination of medical and surgical treatment.
Hormonal medications are the first line of treatment for FAOM. These help decrease the size of lesions by reducing estrogen levels, which can have a significant impact on symptoms.
FAOM doesn't respond to medical management, making 3D Laparoscopic surgery the only viable treatment option.
The challenging aspect of the surgery is ensuring optimal reduction of Adenomyosis while keeping the tubes intact, requiring the expertise of highly trained surgeons.
When performed by an expert in this surgery can enhance fertility and help patients with normal fallopian tubes conceive naturally.
It's crucial not to underestimate the impact of selecting the right doctor for adenomyosis treatment. The difference it can make is truly remarkable.
Patients should choose a doctor who specializes in fertility and 3D Laparoscopic surgery for Endometriosis and Adenomyosis for complete care.
Dr. Jay Mehta is highly skilled & experienced fertility specialist & one of the best adenomyosis treatment doctors in Mumbai.
Post-Surgery Considerations & Recurrence
A disease like Adenomyosis cannot be completely removed, even by the best surgical team, as it's a disease in the uterine muscle, and the muscle cannot be removed entirely.
However, At our clinic, we use a specialized technique involving Flap Reconstruction, which significantly enhances postoperative outcomes. This technique, combined with his radical dissection approach for Deep Endometriosis, contributes immensely to complete excision of the disease.
The recurrence rate is less than 2%, a significant reduction compared to the routine recurrence rate of 30% with Dr. Jay Mehta and his team have consistently reported at Shree IVF & Endometriosis clinic, which is most renowned for adenomyosis treatment in Mumbai.
Most patients don't require any form of medical management post-surgery on achieving surgical completion.
In conclusion, FAOM is a complex condition requiring specialized care and treatment. With the right medical team and approach, patients can manage their symptoms, enhance their fertility, and significantly reduce the risk of recurrence.
Dr. Jay Mehta is the only surgeon in India who also specializes in a complete range of fertility services, enabling patients to make informed decisions about their fertility while choosing surgery, thereby greatly enhancing their outcomes.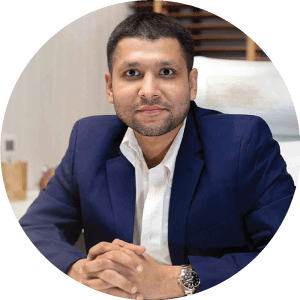 Dr. Jay Mehta
MBBS, DNB – Obstetrics & Gynecology
IVF & Endometriosis Specialist, Laparoscopic Surgeon (Obs & Gyn)
Dr. Jay Mehta is a renowned IVF specialist and fertility preserving surgeon in Mumbai, India. He is the Scientific Director of Shree IVF and Endometriosis Clinic, as well as the director of Uterine Transplant, Advanced Endometriosis and Gynac Cancer at Global Hospitals, Mumbai.
He is a well-known Fertility and IVF Specialist and also among few doctors in the country who specializes in Embryology and Andrology. He operates India's major cities including Mumbai, Pune, Chennai, Hyderabad, Bangalore, Ahmedabad, Agra, Delhi etc.
To book an appointment, call: +91 - 9920914115 or fill out our contact form
To Book An Appointment
For Adenomyosis Treatment in Mumbai
Appointment For Azoospermia Treatment in Mumbai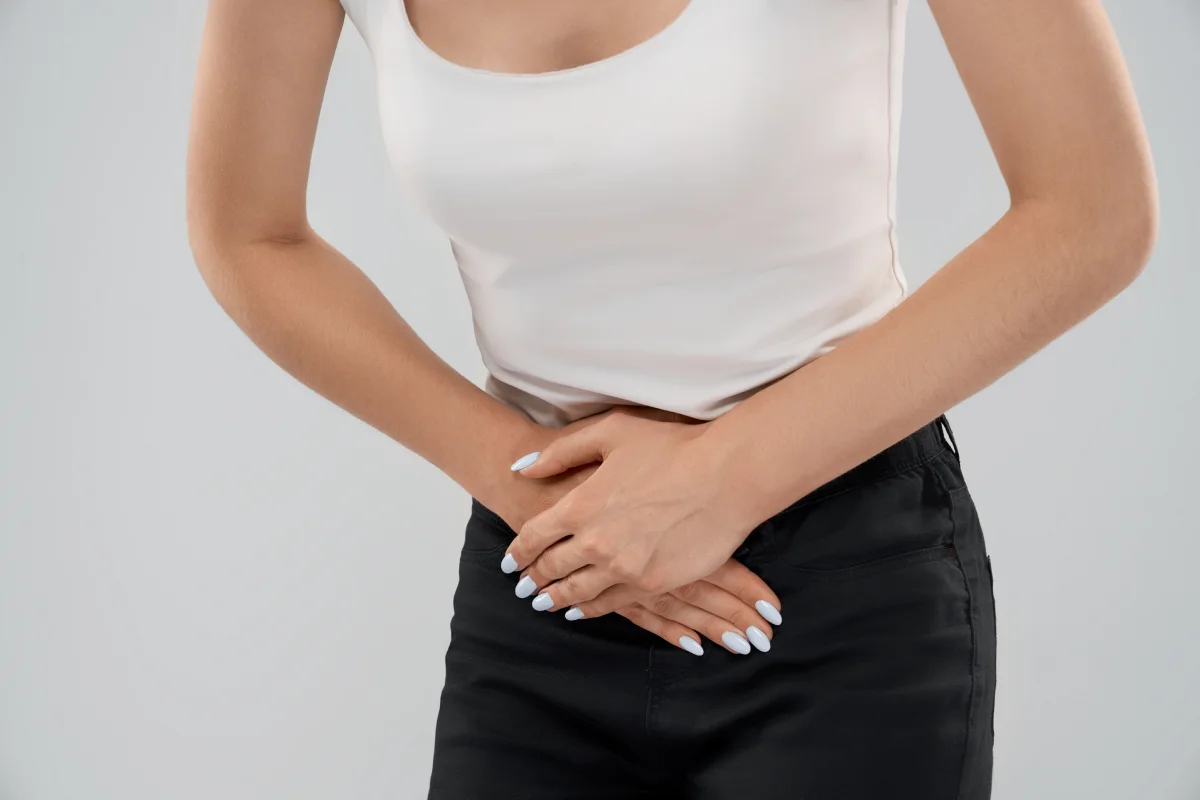 Discover expert insights from Dr. Jay Mehta, Mumbai's leading IVF & fertility specialist, in our comprehensive guide to manage bladder endometriosis.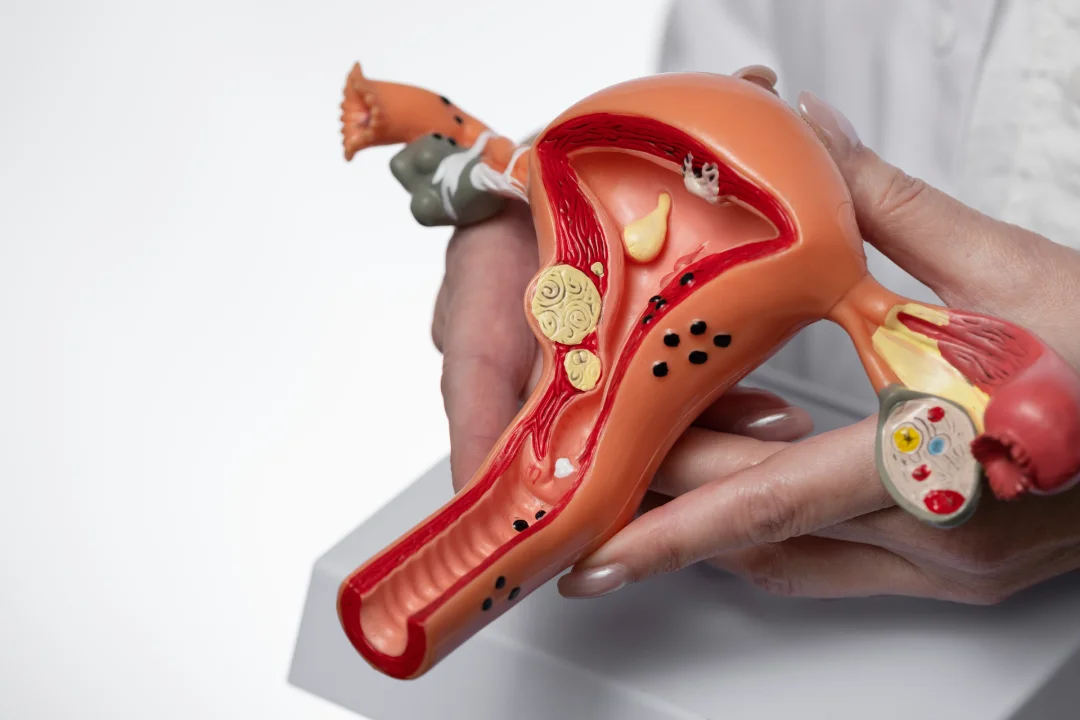 Endometriosis is a medical condition in which the tissue that lines the inside of the uterus (endometrium) grows outside it.
Endometriosis is a challenging condition to deal with. Early diagnosis, a large medical team, and a clear understanding of your diagnosis may all help you better manage your symptoms.
Endometriosis is a painful condition in which tissue that looks like the lining of your uterus grows outside of it. The ovaries, fallopian tubes, and pelvic tissue are all affected by endometriosis.