Inguinal Endometriosis is a rare subtype of Endometriosis, which falls under the broader category of Deep Endometriosis. 
This condition typically manifests in the Inguinal Canal, a passage in the lower anterior abdominal wall through which certain vessels and nerves pass.
The most common complaint of patients with Inguinal Endometriosis is severe pain in the inguinal region, which tends to intensify during or just prior to the menstrual cycle. 
Often, the intensity of the pain leads women to resort to painkillers for relief. Interestingly, even small lesions of less than 2 cm can cause extreme discomfort.
Inguinal Endometriosis can also result in the invasion of the Inguinal Ligament's sheath. When this occurs, continuous pain can be experienced even outside of menstrual cycles, necessitating surgical intervention.
Inguinal Endometriosis cannot be treated solely with medication. Medical management offers only temporary relief. 
Drugs like Dienogest merely alleviate symptoms without reducing the size of the lesion.
Alarmingly, some practitioners still prescribe depot medroxyprogesterone acetate (DMPA), a treatment that merely induces amenorrhea and does nothing to address the disease itself.
Similarly, injections of GnRH Agonist (Leupride/ Zoladex) provide only temporary benefits. They do not affect fibrosis, and once the effect of the injection wears off, the lesion returns to its original size.
Given these limitations, surgical management with wide excision of the disease and clear margins is the treatment of choice for Inguinal Endometriosis. With adequate surgical expertise, the disease can be completely removed. 
The surgery may sometimes require a large excision of the tissue, repair using a permanent mesh to replace the abdominal muscle, and the placement of a special drain with a vacuum.

Choosing the right doctor for endometriosis treatment is of utmost importance. The impact it can have should never be underestimated, it can truly make a significant difference.
Dr. Jay Mehta and his team operates more than 500 cases of Endometriosis across India annually. Dr. Jay is a very experienced fertility & one of the best endometriosis specialists in Mumbai.
Post-surgery & Recurrence
Post-surgery physiotherapy may be recommended in cases where a large portion of the abdominal muscle has been replaced. 
However, once a complete surgery has been performed, no further medication is required to prevent recurrence. 
The hospital stay post-surgery is typically short, with patients usually discharged within 24-48 hours.

In some instances, a complex procedure known as a sartorius flap with repositioning of the muscle may be necessary to ensure the safety of the underlying femoral vessels.
Despite the complexity of the procedure, it does not affect the patient's leg movement post-surgery, and full activity, including sports training and gym workouts, can usually be resumed within two weeks.
Inguinal Endometriosis, while rare, can cause significant discomfort and pain to those affected. However, with the right diagnosis and treatment approach, complete recovery is possible. 
While the surgical procedure may seem daunting, it does not affect the cosmetic appearance of the external genital area, and patients can quickly return to their regular activities. 
Therefore, it is crucial for individuals experiencing symptoms to seek medical advice promptly to manage the condition effectively, but choosing right doctor is also very important.

If you're looking for treatment for endometriosis anywhere in India, you might want to consider consulting with Dr. Jay Mehta. He's a highly skilled and well-known endometriosis specialist in Mumbai. 
He also gives treatments in Pune, Chennai, Hyderabad, Banglore, Ahmedabad, Agra, and Delhi. With his extensive expertise, he can effectively address your specific concerns. Don't hesitate to reach out to him for professional guidance. He's here to help!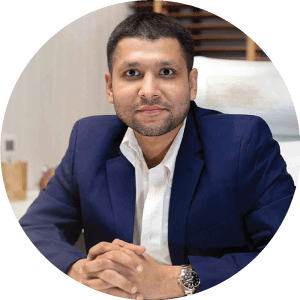 Dr. Jay Mehta
MBBS, DNB – Obstetrics & Gynecology
IVF & Endometriosis Specialist, Laparoscopic Surgeon (Obs & Gyn)
Dr. Jay Mehta is a renowned IVF specialist and fertility preserving surgeon in Mumbai, India. He is the Scientific Director of Shree IVF and Endometriosis Clinic, as well as the director of Uterine Transplant, Advanced Endometriosis and Gynac Cancer at Global Hospitals, Mumbai.
He is a well-known Fertility and IVF Specialist and also among few doctors in the country who specializes in Embryology and Andrology. He operates India's major cities including Mumbai, Pune, Chennai, Hyderabad, Bangalore, Ahmedabad, Agra, Delhi etc.
To book an appointment, call: +91 - 9920914115 or fill out our contact form
To Book An Appointment
For Adenomyosis Treatment in Mumbai
Appointment For Azoospermia Treatment in Mumbai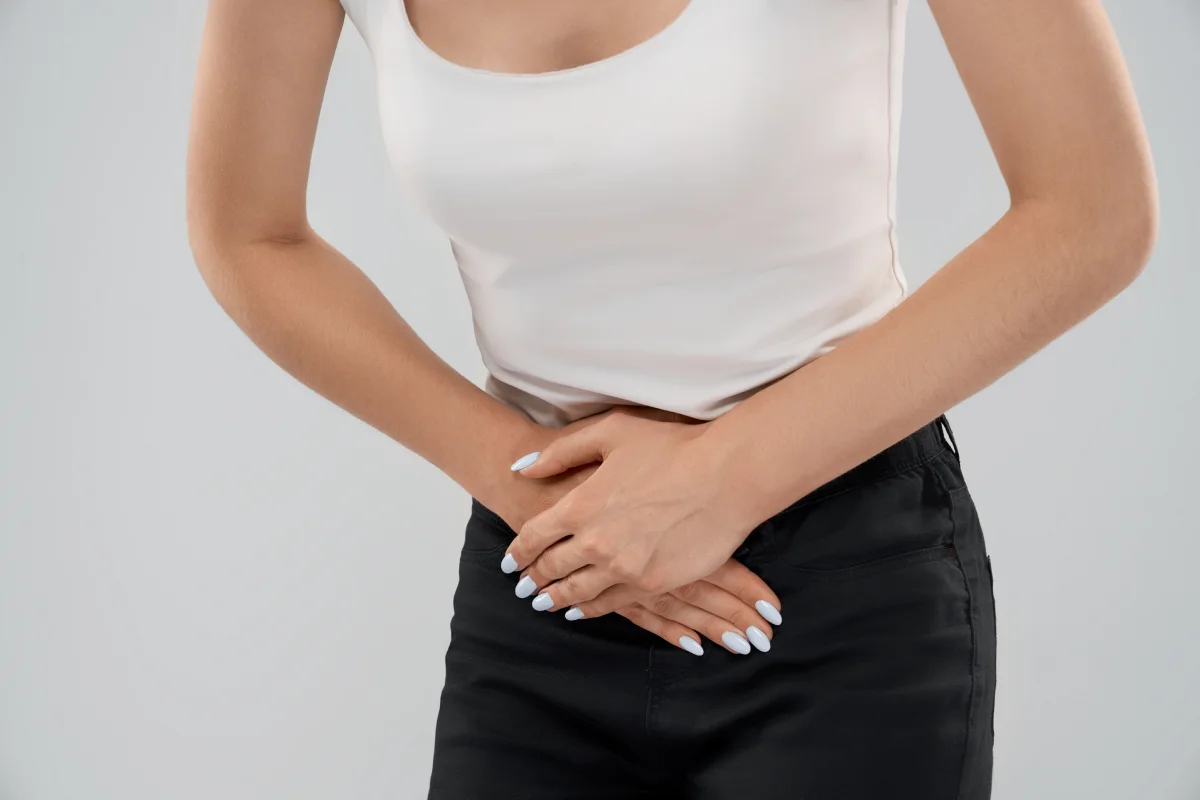 Discover expert insights from Dr. Jay Mehta, Mumbai's leading IVF & fertility specialist, in our comprehensive guide to manage bladder endometriosis.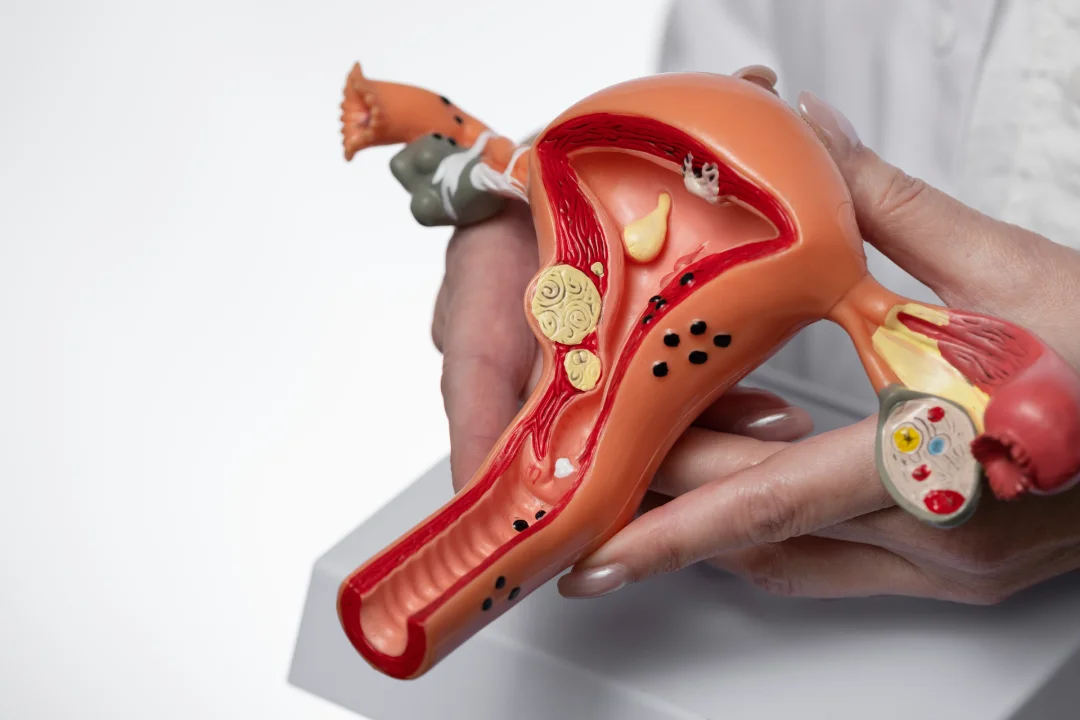 Endometriosis is a medical condition in which the tissue that lines the inside of the uterus (endometrium) grows outside it.
Endometriosis is a challenging condition to deal with. Early diagnosis, a large medical team, and a clear understanding of your diagnosis may all help you better manage your symptoms.
Endometriosis is a painful condition in which tissue that looks like the lining of your uterus grows outside of it. The ovaries, fallopian tubes, and pelvic tissue are all affected by endometriosis.