Endometriosis is a condition in which tissue that lines the uterus develops outside the uterine cavity. There is bleeding on the interior of this tissue whenever a lady gets her period. An endometriotic cyst is formed when blood collects within the ovary in this manner. It's also known as a chocolate cyst.
Period issues may be caused by endometriosis. The first is that there is great discomfort, and the second is that the bleeding is either more or less. Consequently, the ovaries and tubes are destroyed, resulting in sterility.
How does it feel to have endometrial pain?
Endometriosis discomfort may be quite similar to terrible menstruation cramps in intensity. Throughout your menstruation, you may get diarrhoea. You could also have pain in your legs or engage in sexual activity. Moreover, while the pain is not limited to your period, it is often exacerbated during it.
Pelvic pain
Endometriosis causes the endometrium (uterine lining cells) to develop outside the uterus. As a result, the tissues closest to your uterus, such as your pelvis, abdomen, and reproductive organs, are the most vulnerable to malignant tumours.
Endometriosis is a painful condition that involves more than simply terrible cramping.
Backache
Back discomfort is a common symptom of endometriosis. This is because endometrial cells might adhere to the front of your pelvic cavity and your lower back. This might explain why Connolly had sciatica as well.
Even though back pain is normal, endometriosis-related back pain will be felt deep inside your body. Your problems will not be relieved by adjusting your position or seeing a chiropractor.
Pain in leg
Endometrial lesions might cause leg discomfort on or around your sciatic nerve. This discomfort might be described as follows:
A sharp stabbing

A quick twinge that feels like a leg cramp

A dull throb
This soreness may make it difficult to walk easily or stand up fast in certain circumstances.
Pain during intercourse
Endometrial tissue may sometimes scar over and produce a painful nodule to the touch. These nodules may develop in the uterus, cervix, or pelvic cavity.
During sexual activity, particularly sexual intercourse, this might cause acute vaginal or abdominal discomfort.
Painful bowel movements
Endometrial cells may increase in the space between your vagina and your intestines. Rectovaginal endometriosis is the medical term for this condition. The following are some of the symptoms of this condition:
Irritable bowel syndrome

Urinary incontinence (difficulty passing urine)

Diarrhoea

Discomfort bowel movements
Endometriosis pain may be acute and persistent, and lifestyle behaviours such as a high-processed food diet can exacerbate it.
Read More – Where Does Endometriosis Cause Discomfort in the Body?
What are the symptoms & causes of endometriosis?
One of the reasons there is no treatment for endometriosis is because a definitive cause has yet to be discovered. Even though experts are investigating various ideas and paths, the cause for its development remains unknown.
Symptoms vary from person to person and are not necessarily similar in all diagnosed women. However, the following are a few of the signs that a woman might experience:
Chronic fatigue

Discomfort during a sexual encounter

Heavy periods

Severe menstrual cramps 
What distinguishes this from regular menstruation pain?
Although endometriosis pain differs from menstruation pain in many ways, a few common characteristics set it apart from menstrual pain.
When it comes to endometriosis, there are a few things to keep in mind.
The pain is long-lasting:

 For more than six months, it occurs before and during your menstrual cycle and at other times of the month.

The pain is unbearable:

 Sometimes, over-the-counter pain medicines like ibuprofen (Advil) or aspirin (Ecotrin) are ineffective.

The pain is constant:

 It often occurs quite that you can predict it and understand how it feels.
How is endometriosis treated?
After taking a tissue sample from your abdomen, your physician will have to verify the diagnosis with further testing. Once a diagnosis has been made, your doctor will prescribe the most suitable course of action.
A variety of medical alternatives may be available depending on endometriosis (there are four stages ranging from moderate to severe) and the severity of your symptoms, ranging from hormone therapy to surgery.
Unfortunately, even when endometriosis has been surgically removed, there is always a potential that it may reappear. In light of the probability of recurrence, physicians may decide to pursue an ongoing treatment program to reduce the likelihood of recurrence.
Even though the various treatment options do not provide a cure, they are an excellent method of enhancing the comfort of life for patients.
Read More – How Is Endometriosis Different From Fibroids?
Conclusion
To get pregnant, a woman's ovary releases an egg, which is fertilised by a sperm cell and then adheres itself to the uterine wall to grow into a baby. Doctors encourage endometriosis women to become pregnant as quickly as possible since the problem worsens over time if left untreated.
Shree IVF Clinic provides the best endometriosis treatment in Mumbai. Call us now to schedule your appointment! For more information on endometriosis, speak to our experts now!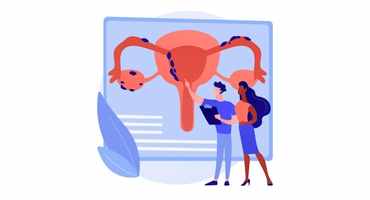 Endometriosis is a medical condition in which the tissue that lines the inside of the uterus (endometrium) grows outside it.
read more
Was this blog helpful for you?
Give us a clap
claps,
they found this blog helpful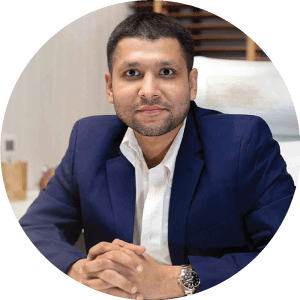 Dr. Jay Mehta
Fertility and IVF Specialist
Dr. Jay Mehta is the Scientific Director of Shree IVF Clinic. He is a well-known Fertility and IVF Specialist and also among few doctors in the country who specializes in Embryology and Andrology.