Endometriosis, particularly Deep Endometriosis, is a common gynecological condition that can cause severe pain and fertility issues in women.
One form of this disease, Focal Adenomyosis of Outer Myometrium (FAOM), has recently been drawing attention for its connection with Deep Endometriosis.
Understanding Deep Endometriosis
Deep Endometriosis is a subtype of endometriosis that involves the growth of endometrial tissue, which normally lines the uterus, into the muscular wall of the uterus. It predominantly occurs in the Posterior Uterus or the upper part, also known as the Fundus of the Uterus.
Interestingly, Deep Endometriosis differs from routine endometriosis due to its higher component of fibrosis and a very limited component of glands and stroma. This disease is commonly associated with FAOM.
In addition to the uterus, Deep Endometriosis can cause nodular growth in other areas like the Pouch of Douglas, Bowel (intestines), Ureter, and Parametrium. There are also some abnormal locations where this growth can occur, including scar tissue, the umbilicus, and the diaphragm.
Deep Endometriosis often causes severe pain during menstruation, and this pain does not typically get relieved by medications. However, some women with Deep Endometriosis may experience minimal pain.
Diagnosing deep endometriosis involves a combination of several methods. 
A physical examination, often including a pelvic exam, is usually the first step. High-frequency sound waves are then used to create internal images of the body, a method known as ultrasound. This is a preferred diagnostic test since it's non-invasive and cost-effective. In some cases, MRI may be utilized for a more detailed view of endometrial implants.
But, ultrasound, performed by a specialized unit with expertise in this technique and disease mapping, is considered the best method for diagnosing Deep Endometriosis.
This disease is commonly associated with Bowel Endometriosis, so a careful evaluation of this disease is mandatory.
Deep Endometriosis does not have any form of medical management. 
Although some professionals may promise a cure through medication, the reality is that due to the limited component of glands, Deep Endometriosis cannot be cured by medicines.
At best, a temporary reduction in pain can be achieved through medications like Dinogest and Leupride or GnRH Agonist depot.
Surgery, specifically 3D Laparoscopy, is the only viable treatment option for patients with Deep Endometriosis. When performed by an expert, surgery can significantly reduce the rate of recurrence to less than 3%.

It's very crucial not to underestimate the impact of selecting the right doctor for adenomyosis treatment. The difference it can make is truly remarkable.
Patients should choose a doctor who specializes in fertility and 3D Laparoscopic surgery for Endometriosis and Adenomyosis for complete care.
At our clinic, Dr. Jay Mehta and his team have experience operating more than 500 cases of Endometriosis across India every year at multiple locations across India. 
Dr. Jay is a highly skilled & experienced fertility specialist & one of the best endometriosis doctors in Mumbai.
Robotic Surgery vs. Laparoscopic Surgery
At present, there's no proven benefit of performing robotic surgery in Deep Endometriosis, even for deep lesions. Robotic surgery is a more expensive option without any added benefit. 
However, some patients opt for robotic surgery due to perceived safety, even though literature has demonstrated no additional benefits.
However, some patients from our data, about 2-4% in total, do OPT for Robotic Surgery in view of a perceived safety. Which is actually incorrect as literature has demonstrated no additional benefits.
At our clinic, Dr Jay Mehta uses Robotic Surgery extensively for Gynec Cancer & he is also a very experienced robotic surgeon.
Fertility & Deep Endometriosis
Deep Endometriosis can affect a woman's fertility, but surgery can enhance fertility outcomes. 
After surgery, patients with normal Fallopian tubes can potentially conceive naturally. However, this requires the expertise of surgeons who are highly trained in treating Deep Endometriosis and Adenomyosis.
The difficult aspect of the surgery is to ensure optimal reduction of Adenomyosis and Endometriosis keeping the tubes intact.
You may not know but, Dr. Jay Mehta is a fertility specialist as well as one of the Best endometriosis specialists in Mumbai with a decade of experience in his expertise.
Evaluation of the husband is also done for Semen Parameters prior to surgery should the couple be interested in trying naturally post surgery. 
A timely surgery really helps the patients with Deep Endometriosis in Enhancing their fertility outcomes. Testing for AMH (anti mullerian hormone) is a mandatory thing prior to such fertility enhancing surgeries. 
While Deep Endometriosis can be removed completely by the best surgical team, it's important to note that recurrence is possible. However, with specialized techniques like radical excision and complete clearance of Bowel Endometriosis, recurrence rates can be significantly reduced.
This technique of Dr. Jay Mehta has been well documented as a Step by Step approach for treatment for Endometriosis.
Most patients do not require any form of medical management post-surgery if surgical completion has been achieved. However, some patients may need to take continuous oral contraceptive pills to prevent recurrence
In conclusion, Deep Endometriosis and FAOM are complex conditions that require specialized care. Patients should choose a doctor who specializes in fertility and 3D laparoscopic surgery for Endometriosis and Adenomyosis to ensure comprehensive care under one roof.
Consult with Dr. Jay Mehta, if you are facing this problem for endometriosis treatment in Mumbai.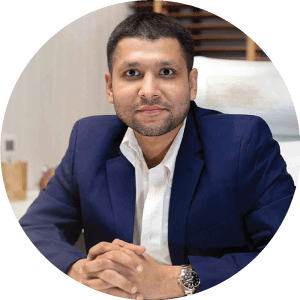 Dr. Jay Mehta
MBBS, DNB – Obstetrics & Gynecology
IVF & Endometriosis Specialist, Laparoscopic Surgeon (Obs & Gyn)
Dr. Jay Mehta is a renowned IVF specialist and fertility preserving surgeon in Mumbai, India. He is the Scientific Director of Shree IVF and Endometriosis Clinic, as well as the director of Uterine Transplant, Advanced Endometriosis and Gynac Cancer at Global Hospitals, Mumbai.
He is a well-known Fertility and IVF Specialist and also among few doctors in the country who specializes in Embryology and Andrology. He operates India's major cities including Mumbai, Pune, Chennai, Hyderabad, Bangalore, Ahmedabad, Agra, Delhi etc.
To book an appointment, call: +91 - 9920914115 or fill out our contact form
To Book An Appointment
For Adenomyosis Treatment in Mumbai
Appointment For Azoospermia Treatment in Mumbai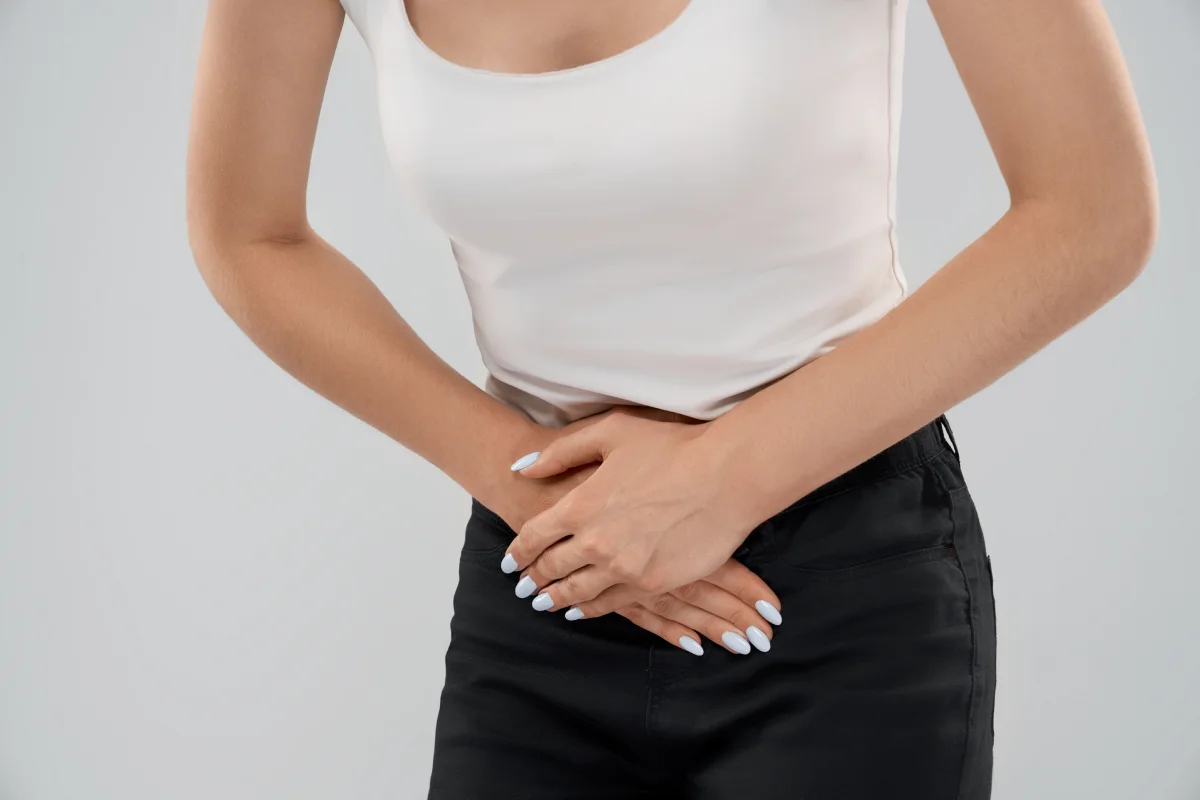 Discover expert insights from Dr. Jay Mehta, Mumbai's leading IVF & fertility specialist, in our comprehensive guide to manage bladder endometriosis.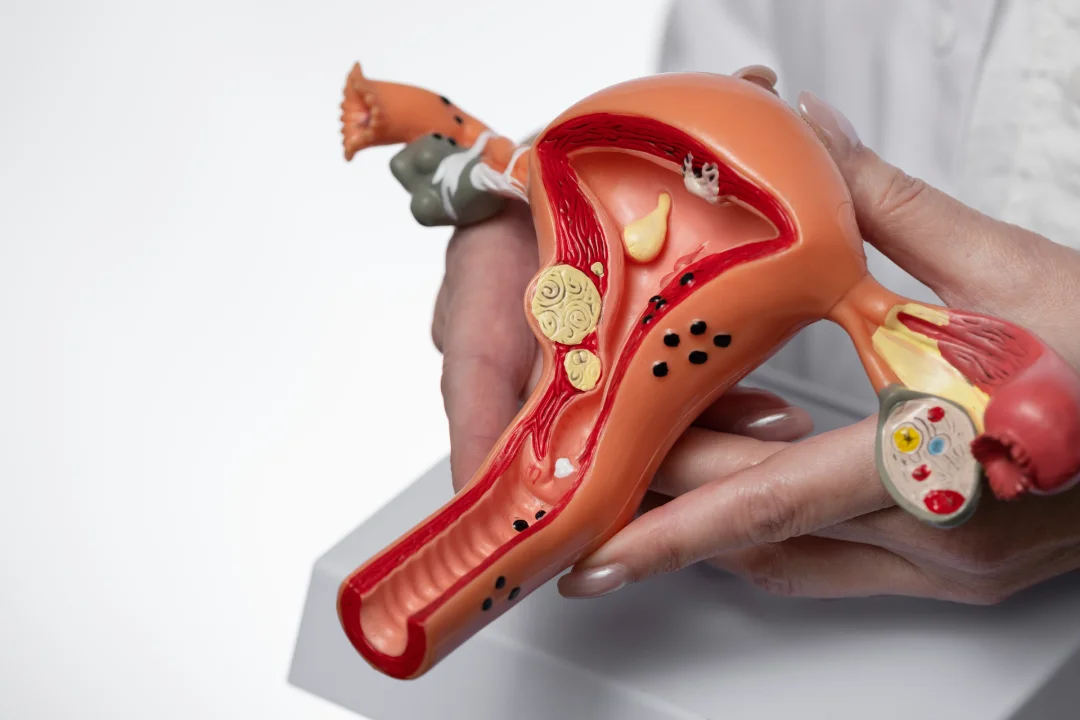 Endometriosis is a medical condition in which the tissue that lines the inside of the uterus (endometrium) grows outside it.
Endometriosis is a challenging condition to deal with. Early diagnosis, a large medical team, and a clear understanding of your diagnosis may all help you better manage your symptoms.
Endometriosis is a painful condition in which tissue that looks like the lining of your uterus grows outside of it. The ovaries, fallopian tubes, and pelvic tissue are all affected by endometriosis.