Deep Endometriosis of Bowel
Deep Endometriosis of the Bowel is a complex and often misunderstood condition.
Deep Endometriosis of the Bowel is different from routine endometriosis. It has a much higher component of fibrosis (thickening and scarring of connective tissue) and very little component of the glands and stroma.
This disease primarily occurs in the large bowel, especially in the rectum and sigmoid colon, but can also affect the appendix and the area known as the Pouch of Douglas. It may be associated with nodular growth of endometriosis in the ureter and parametrium.
Uncommonly, it can also occur outside the pelvis in areas like scar tissue, the umbilicus, and the diaphragm.
Symptoms can include atypical pain during intercourse, deep pelvic pain, discomfort while passing stools, and occasional bleeding with menstrual cycles.
It's important to note that these symptoms may indicate a larger sized nodule or disease that has invaded the bowel mucosa.
As the disease progresses, pain may not be relieved by taking medicines. In some cases, women may experience dyschezia, a condition characterized by pain during bowel movements.
Thanks to advancements in medical technology, this condition is being diagnosed more frequently, particularly through high-quality ultrasound examinations.
A colonoscopy is not necessary for all patients suspected of having Bowel Endometriosis. The procedure only helps diagnose lesions present in the mucosa, where only a limited number of lesions actually spread.
Treatment Options for Deep Endometriosis of the Bowel
Deep Endometriosis doesn't have any medical management.
While some professionals may promise a cure, deep endometriosis cannot be cured by medicines due to its limited glandular component.
Surgical Options for Bowel Endometriosis
There are four primary surgical options for patients with Bowel Endometriosis:
Adhesiolysis

Shaving

Discoid excision

Resection anastomosis of the bowel
The decision on which method to use is based on pre-surgical ultrasound results and is made by the surgical team.
Robotic Surgery OR Laparoscopic Surgery for Endometriosis?
Currently, there is no proven benefit to using Robotic Surgery for endometriosis, even for deep lesions. While some patients opt for this method due to perceived safety, it's important to note that the literature has shown no additional benefits.
Furthermore, Robotic Surgery can be more expensive and pose challenges for insurance coverage.
The best treatment option available for patients is 3D laparoscopic surgery. When performed by an expert, this surgical approach can significantly reduce the rate of recurrence to less than 3%.
After surgery conducted by an expert, patients with normal fallopian tubes can conceive naturally.
Also, most patients are discharged within 72 hours post-surgery and are free to travel.
It's crucial not to underestimate the impact of selecting the right doctor for adenomyosis treatment. The difference it can make is truly remarkable.
Patients should choose a doctor who specializes in fertility and 3D Laparoscopic surgery for Endometriosis and Adenomyosis for complete care.
Dr. Jay Mehta is a highly skilled & experienced fertility specialist, renowned laparoscopic surgeon & one of the best endometriosis specialist in Mumbai.

And, people who are wondering about Stomas,
Not all patients who have Bowel Endometriosis require a stoma. In fact, a stoma is not done routinely at all for resection anastomosis of bowel endometriosis.
Post Treatment & Recurrence Considerations
Usually, patients are advised to follow up once a year for 3 years after the surgery.
Patients may experience urgency in passing stools and sometimes difficulty in evacuation after a large segment bowel resection.
However, Dr. Jay Mehta uses a specialized technique of Mesenteric preservation even while performing the bowel resection in endometriosis.
This pioneering technique allows for the preservation of the majority of nerves, enabling bowel motility to return to normal rapidly following surgery.

Deep Endometriosis, a disease that affects the pelvis, can indeed recur after treatment. However, with a skilled surgeon, the recurrence rates can be significantly minimized.
This technique, recognized as a Masterclass on Bowel Endometriosis, has led to a recurrence rate of less than 2-3%, but the recurrence rate is 30% when performed by less experienced surgeons.
Dr. Jay Mehta has posted this technique on his YouTube channel. Click here to go to Masterclass on Bowel Endometriosis.
In conclusion, Deep Endometriosis of the Bowel is a serious condition that requires specialized care and attention.
With the right treatment and support, patients can manage their symptoms and improve their quality of life.
If you are one of the people who is facing this problem, consult with Dr. Jay Mehta, for any endometriosis treatment in Mumbai.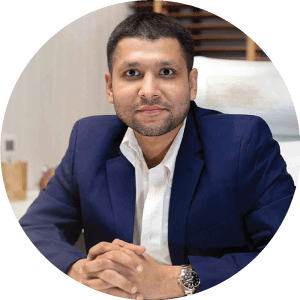 Dr. Jay Mehta
MBBS, DNB – Obstetrics & Gynecology
IVF & Endometriosis Specialist, Laparoscopic Surgeon (Obs & Gyn)
Dr. Jay Mehta is a renowned IVF specialist and fertility preserving surgeon in Mumbai, India. He is the Scientific Director of Shree IVF and Endometriosis Clinic, as well as the director of Uterine Transplant, Advanced Endometriosis and Gynac Cancer at Global Hospitals, Mumbai.
He is a well-known Fertility and IVF Specialist and also among few doctors in the country who specializes in Embryology and Andrology. He operates India's major cities including Mumbai, Pune, Chennai, Hyderabad, Bangalore, Ahmedabad, Agra, Delhi etc.
To book an appointment, call: +91 - 9920914115 or fill out our contact form
To Book An Appointment
For Adenomyosis Treatment in Mumbai
Appointment For Azoospermia Treatment in Mumbai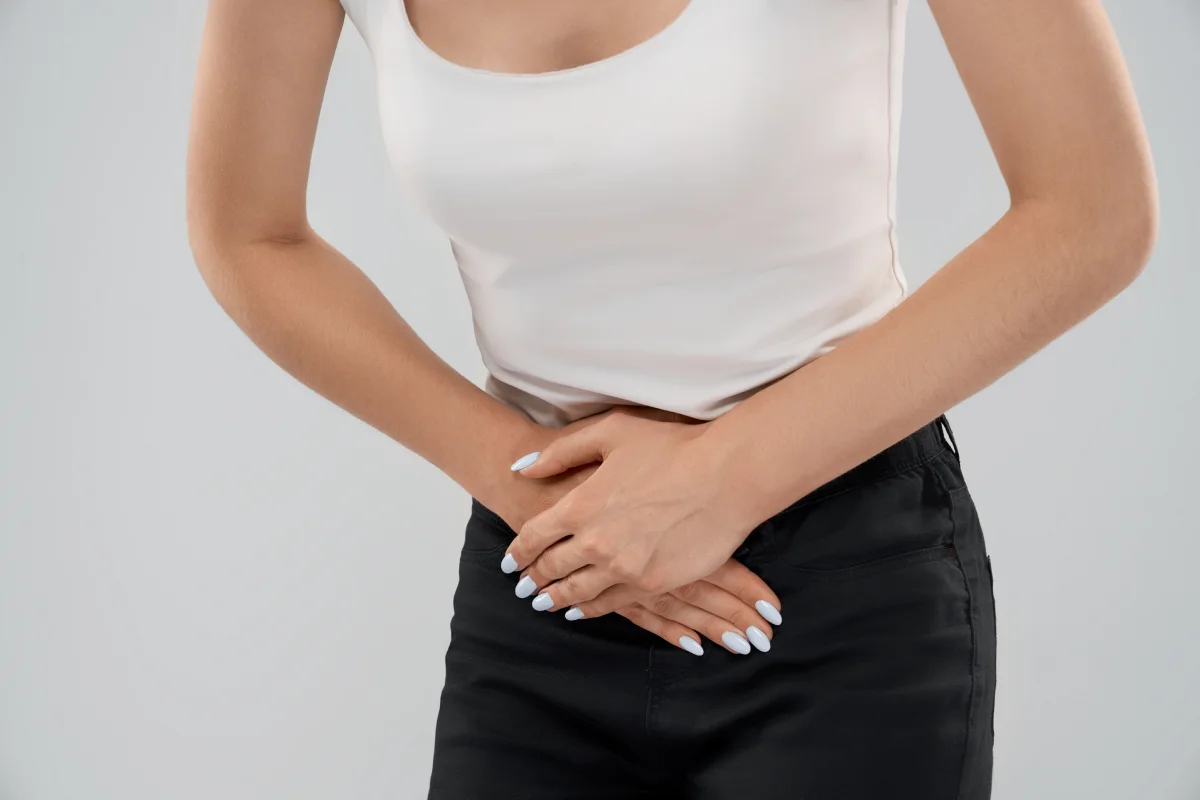 Discover expert insights from Dr. Jay Mehta, Mumbai's leading IVF & fertility specialist, in our comprehensive guide to manage bladder endometriosis.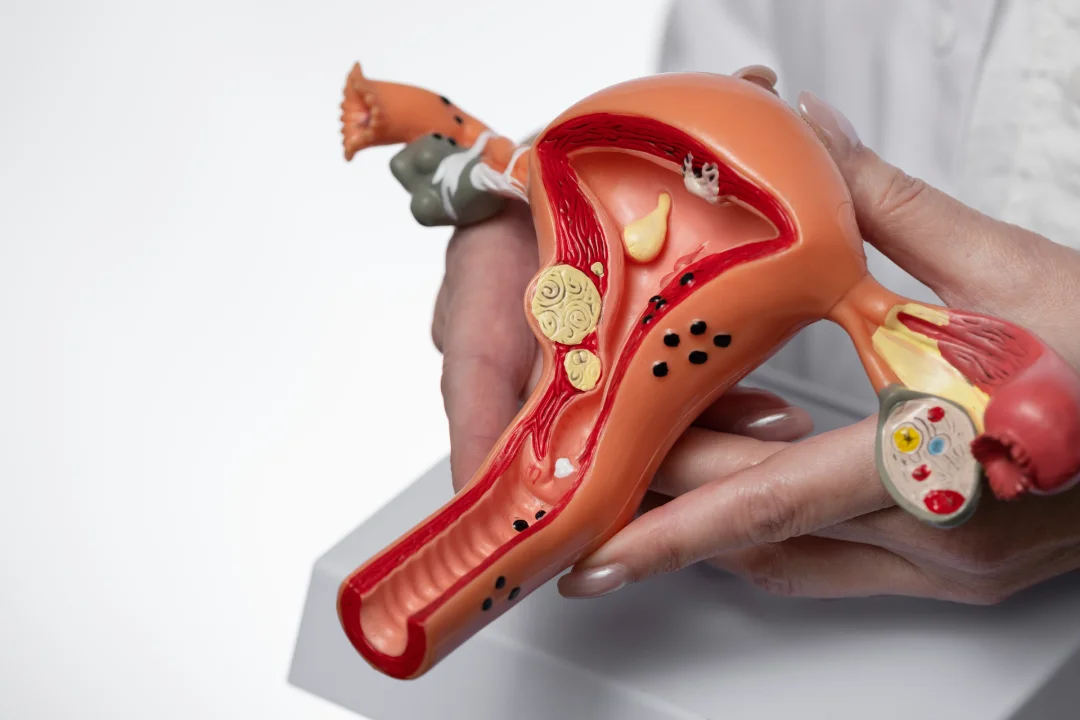 Endometriosis is a medical condition in which the tissue that lines the inside of the uterus (endometrium) grows outside it.
Endometriosis is a challenging condition to deal with. Early diagnosis, a large medical team, and a clear understanding of your diagnosis may all help you better manage your symptoms.
Endometriosis is a painful condition in which tissue that looks like the lining of your uterus grows outside of it. The ovaries, fallopian tubes, and pelvic tissue are all affected by endometriosis.