You must have heard about IVF failing many times. In such a situation, the question arises in the minds of patients what should be done to be successful in IVF in the first place?
Acceptance is the primary goal of thinking about IVF. The Gentiles, on the other hand, kept returning to this issue. The patient automatically changes doctors whenever they are instructed to do IVF treatment. Neglecting treatment is to blame for the cause.
Many times, when patients go to the doctor, then when the doctor tells them about IVF, then people have a misconception that there is some benefit only if the pregnancy is natural. People are unable to accept his problem. So, first of all, it is important that the patients accept their problems.
Simple tips will give information about this to be successful in IVF the first time. So, let's know about it.
To do IVF and understand it well, you have to keep a few things in mind.
IVF success rate is 30-40%. The majority of the patients appear to be holiday shoppers, which makes sense given that they would frequently switch physicians owing to carelessness and trust.
If an IVF specialist claims that 60–70% of IVF cycles would be successful, make sure to take notice of it because, the success rate of IVF on Earth is 35–40%.
To do IVF, you have to be mentally ready for least 2 to 3 times.
You have to be financially ready for the treatment. The cost of IVF is at least between 1 to 2 lakhs and if you need some additional treatments then its charges are added separately. If you going for an expensive treatment, it'll cost more than 3 lakhs. Therefore, it is very important for patients to prepare financially for IVF.
Read Also : IVF Treatment Cost in Mumbai
Also, Luck plays a very crucial role in IVF treatment. The most crucial aspect of husbands' sperm and wives' eggs being combined is embryo development. The pregnancy occurs quickly after embryonic development.
Sometimes, when sperm, eggs, and embryos are formed properly, why isn't a pregnancy occurring? is the true question that people presume. 
After sperm, eggs, and embryos are properly formed, Then, it is a 35 – 40% chance of pregnancy. Sometimes IVF is not successful even after everything is fine and more attempts may be taken. So, in this case, you need to be patient.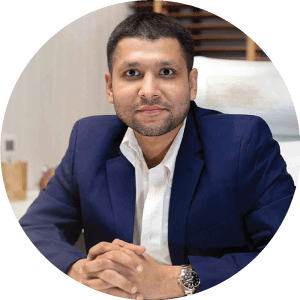 Dr. Jay Mehta
Fertility and IVF Specialist
Dr. Jay Mehta is the Scientific Director of Shree IVF Clinic. He is a well-known Fertility and IVF Specialist and also among few doctors in the country who specializes in Embryology and Andrology.