Absolute Asthenozoospermia is a condition where there is presence of 100% immotile sperms. There is no known or scientific medical management available for this condition and the male partners should actively seek treatment for this condition and avoid the oral medications which don't offer any benefit. This condition is believed to occur due to a defect in the tail of the sperms or a defect in the sperm mitochondria. There is limited scientific knowledge to the exact cause of this condition.
Reach us by
contacting our 24/7 support team!
Reach out to us by contacting our 24/7 support team!
Dr. Jay Mehta is a highly trained embryologist and reproductive specialist. The technique which is applied by Dr. Jay Mehta is an extreme method where a LASER is applied over the tail of the sperms. The viable sperms will have the tails bent and the non-viable sperms or the dead sperms, won't have similar characteristics. The LASER which is used is a highly specialized pulse frequency that is tailored just enough to prevent any form of excessive damage occurring to the sperms.
Dr. Jay Mehta practices the SELF CYCLE PROGRAM in the clinic and the clinic is highly sought after by couples who wish to have their own GENETIC child. It's due to these specialized procedures that we are able to give such couples a genetic offspring of their own.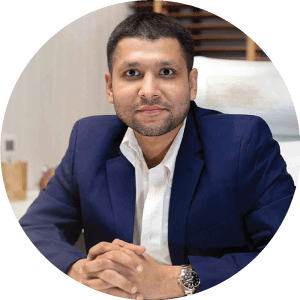 Dr. Jay Mehta
Fertility and IVF Specialist
Dr. Jay Mehta is the Scientific Director of Shree IVF Clinic. He is a well-known Fertility and IVF Specialist and also among few doctors in the country who specializes in Embryology and Andrology.
Infertility means that you are unable to conceive after one year of unprotected intercourse, while sterility refers to your inability to give birth to a child
Don't hesitate to seek help if you are having trouble conceiving – early diagnosis and treatment for male infertility is the best way to achieve success
Infertility means that you are unable to conceive after one year of unprotected intercourse, while sterility refers to your inability to give birth to a child
Don't hesitate to seek help if you are having trouble conceiving – early diagnosis and treatment for male infertility is the best way to achieve success
Infertility means that you are unable to conceive after one year of unprotected intercourse, while sterility refers to your inability to give birth to a child
Don't hesitate to seek help if you are having trouble conceiving – early diagnosis and treatment for male infertility is the best way to achieve success
Every time IVF is performed, the doctors re-examine all parameters. Even if no problems are identified after all these tests, the 2nd IVF success rate will be 35-40%
Every time IVF is performed, the doctors re-examine all parameters. Even if no problems are identified after all these tests, the 2nd IVF success rate will be 35-40%
Every time IVF is performed, the doctors re-examine all parameters. Even if no problems are identified after all these tests, the 2nd IVF success rate will be 35-40%