Overview
AMH is known as the Anti-Mullerian Hormone. The level of AMH indicates the chance of getting pregnant in women. The AMH level naturally decreases with time and age. Therefore, women who are planning to conceive especially in who are in their mid-thirties or above. The low level of AMH suggests low chances of pregnancy. 
This is also the reason why doctors suggest an AMH level test when someone opts for pregnancy treatments such as IVF, ICSI, IUI etc. Doctors first check your AMH level and if test results show low levels of AMH they will prescribe several ways to improve the levels of AMH to increase the chances of pregnancy.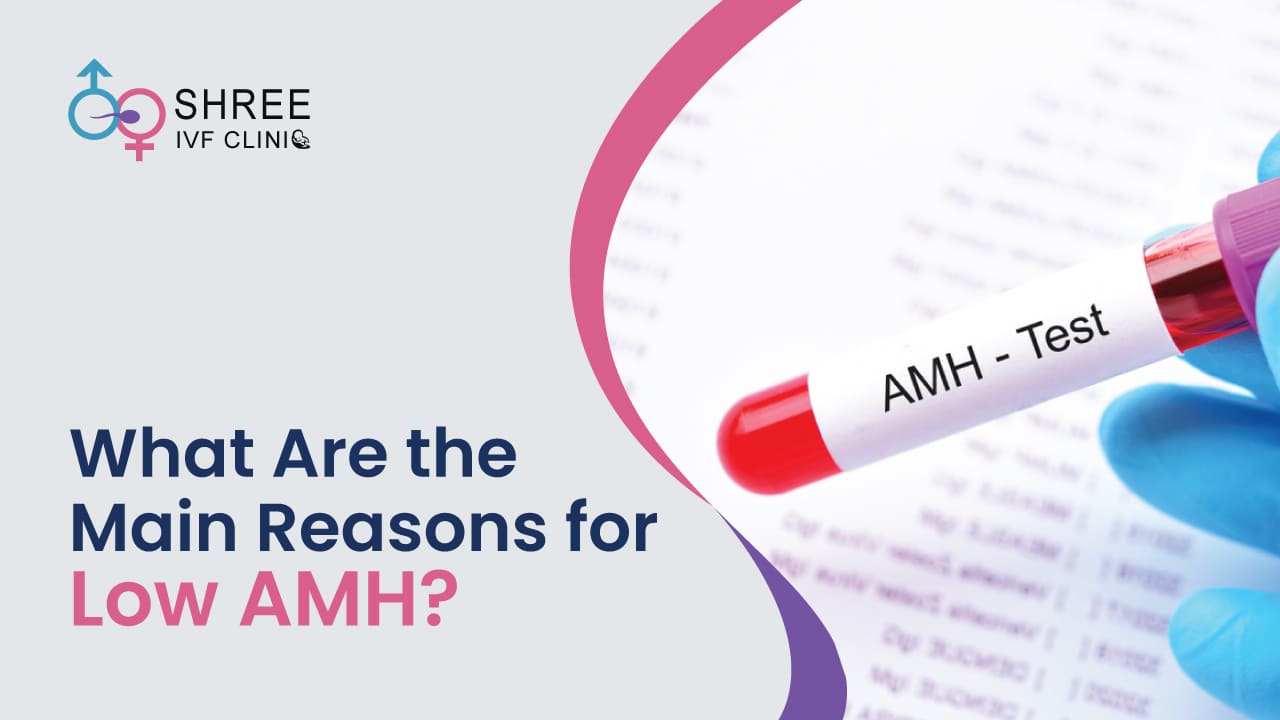 Why does low AMH occur?
Having a low level of AMH can have various reasons behind it. Although, AMH or Anti-Mullerian Hormone levels naturally decrease with time and women aged above or around 40 mostly have low levels of AMH. At this age the low level of AMH is natural. 
But if it happens at a younger age, it is probably not natural and can have various reasons which may include a poor diet, extreme physical exercise, sleep quality, mental health and other factors that affect the level of AMH.  
Therefore, the occurrence of low AMH is not always unnatural but it can affect the chance of pregnancy negatively as well as increase the chance of complications during pregnancy. 
Reasons for Low AMH
A low level of AMH can occur due to many reasons. Here, we will share the reasons for low AMH brief below:
Unhealthy diet 
Unhealthy food habit is another major reason that can affect the AMH level. Unhealthy foods such as junk food, and excessive oily and fatty foods are not good for health. This kind of food also affects the levels of Anti-Mullerian Hormone. 
Age
Age is another big factor that affects the level of AMH. Naturally, a woman possesses the ability to produce eggs from her birth. These eggs get matured and used in the ovulation cycles in her lifespan. This supply of eggs in the ovaries continues until menopause. Because after menopause women stops menstruating and AMH level also starts to fall. 
Women have high AMH levels at a young age and the level slowly decreases with time. So, most women in their 30s and 40s have low levels of AMH. 
Medical history
Medical history also affects the levels of AMH in women. This factor can lower the level of AMH even if the woman is not in her late 30s. This medical factor directly affects the AMH level in women. Also, not all medical conditions can affect the AMH level, only the issues related to the reproduction system. The surgeries related to ovarian cysts, ovarian torsion, endometriosis etc. 
Genetics
Genetics is also a big factor that can affect the level of AMH.  A healthy low level of AMH in family history can also cause a low level of AMH in the future generation of women.
Emotional and Mental health
Emotional and mental health also affects the levels of AMH. Anti-Mullerian Hormone is also affected by other hormonal activities within the body. Especially the stress hormones influence the AMH adversely. Therefore, women who are facing low mental and emotional health also suffer from low AMH. 
Autoimmune disease 
Autoimmune disease is a disease that directly affects the AMH level. Women who have experienced an autoimmune disease in recent times or currently suffering from one can have low levels of AMH. 
How do I raise my AMH levels?
Raising the levels of AMH is quite crucial, especially for the woman who wants to conceive. The lower levels of AMH not only interfere with the chances of getting pregnant but also increases the risk factors in pregnancy such as abnormal pregnancy, miscarriage and so on. 
But one can raise their level of AMH while planning for a child and there are various ways available to help you raise the AMH level.
Medication
Medication is the most common way to raise your AMH level. When you are planning a child and struggling to raise your AMH levels, your doctors can help you with prescribed medication such as health supplements, and vitamin supplements that will boost the flow of AMH 
Ayurveda
Ayurveda is also another beneficial alternative to raise the AMH level. This is also harmless to compile with other medications and treatments such as IVF, IUI etc. Currently, there are many well-trained and experienced Ayurveda coaches available in India who offers help to improve the AMH level as well as increase the sustainability of pregnancy after natural or artificial conception.
Food
Foods also help to raise the AMH level effectively and therefore, most doctor prescribes a healthy and well-balanced diet to increase the AMH level. Foods like berries, vitamin D, Ginger, avocado, sesame, beans etc are very beneficial.
Yoga to increase AMH level
Yoga is beneficial for many health issues and the problem of low amh is no exception. Yoga does not only keep us healthy and fit; it has many benefits related to our well-being.
Fertility experts often suggest yoga to cure infertility and many patients also testify to its benefits. Practicing yoga regularly can improve hormone levels, endometrium lining, quality of eggs and workings of reproductive organs. Yoga also reduces obesity, PCOD and PCOS.
However, some yoga asanas are more helpful than others in improving reproductive health like- Cobra Asana, Butterfly Asana, Baddhakonasa Asana, Bridge pose, Sethu bandhasana, Bhujang Asana, Viparita Karani and Dhanur Asana.
But it is always advisable not to practice these asanas on your own but always with the guidance of experts to avoid risks.
Conclusion
AMH level works as an indicator of pregnancy chances and low AMH causes trouble in conceiving but with proper treatment one can raise their AMH level to improve their chances of getting pregnant.
FAQ'S
Can stress affect AMH levels?
Yes, stress can affect the levels of AMH. Women with high levels of stress can have low levels of AMH.
Does vitamin D increase AMH?
Yes, Vitamin D can boost the levels of AMH. Therefore, many doctors suggest a vitamin D-enriched diet for patients with a low level of AMH.
Which doctor consults for Low AMH?
Low AMH generally creates trouble in pregnancy and one should consult a gynecologist to treat low AMH issues.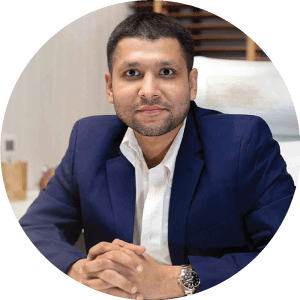 Dr. Jay Mehta
Fertility and IVF Specialist
Dr. Jay Mehta is the Scientific Director of Shree IVF Clinic. He is a well-known Fertility and IVF Specialist and also among few doctors in the country who specializes in Embryology and Andrology.