Dr Jay Mehta's IVF & Endometriosis Clinic in Ahmedabad
A place where you don't lose your hopes, a place where we help you complete
your family and a place where couples come but they go back as parents.
Dr Jay Mehta
One of the busiest IVF specialists & gynecologists in Ahmedabad
Dr. Jay Mehta, a renowned fertility specialist in Mumbai, has recently opened an IVF and fertility clinic in Ahmedabad. The clinic offers a wide range of fertility treatments, including IVF, IUI, and ICSI, to help couples overcome their fertility challenges.
With over a decade of experience, Dr. Mehta is a highly qualified and accomplished fertility specialist in Ahmedabad who has helped numerous couples fulfil their dreams of becoming parents.
He is a member of esteemed international organizations such as the American Association of Gynecologic Laparoscopists (AAGL), the European Society for Gynecological Endoscopy (ESGE), and a Fellow of the Royal College of Obstetricians and Gynecologists (Fellow RCOG).
Conveniently located in Ahmedabad, the clinic offers easy accessibility for patients seeking the best IVF doctor in Ahmedabad. You can be confident that Dr. Jay Mehta is not just the top IVF and fertility specialist in Ahmedabad, but also boasts an outstanding record of success in delivering effective infertility treatments.
Don't just take our word for it; check out the honest reviews from our patients who have experienced Dr. Jay Mehta's expertise firsthand.
Low sperm count or motility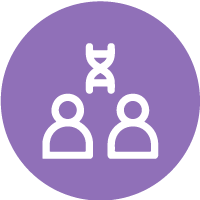 Your partner has severe male infertility
The cost of IVF treatment in Ahmedabad varies depending on a lot of factors.
However, the average cost of IVF in Ahmedabad is between Rs. 2.5 lakhs and Rs. 4 lakhs.
Here are some of the factors that can affect the cost of IVF in Ahmedabad :
Medications & procedures used
Number of IVF need to do, for a successful pregnancy
Fertility clinic and doctor's fees
Need a more precise & personalized cost estimate for Your situation
Reason to Choose Shree IVF Clinic for
Best IVF Treatment in Ahmedabad
Dr. Jay Mehta has more than 10 years of successful experience in fertility treatments
Pregnancy within 3 IVF cycles
You might not know but, Dr. Jay Mehta's Shree IVF clinic is a referral unit for Failed IVF Cycles & for people who had no success at other places.
We know it's a heart-wrenching experience. We all want to have a baby
4 out of 3 people have returned with their complete family in 3 or fewer IVF cycles with the help of Dr. Jay Mehta.
Also, At Shree IVF Clinic in Ahmedabad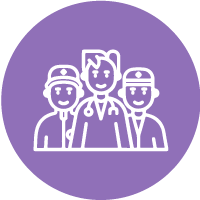 Experienced Doctors & Staff
Convenient Location Near By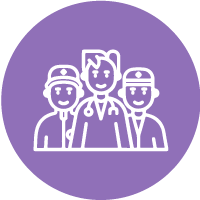 Experienced Doctors & Staff
Convenient Location Near By
Let's Complete Your Family Together
Shree IVF Clinic is Rated Excellent
(4.9 Rating out of 5, based on 3147+ Reviews)
Testimonials from our patients who have undergone
treatment from Dr. Jay Mehta

Dr Jay Mehta is the best ever doctor for endometriosis. Thanks a lot
Actually, sir had told me a no to take injection leupride. But I did not listen. A gynecologist told me that leupride will kill the disease. It did not work. Jay scolded me also for not listening.
I have a surgery and a stent in my kidney. Though I am fine, my advice to all women is that Jay Mehta is a straightforward guy, on your face, no sweet sugars. Just listen to him. best-ever
Bhawani Kanti Patel

Dr. Jay Mehta is a wonderful, very approachable, soft-spoken & supportive person. I have been suffering from pelvic pain for the last 3 yrs visited more than 10 reputed doctors but still, I was not getting the proper root cause for my pain.
Then I came to know about Dr.Jay Mehta via Google and I visited him. As soon as he reviewed my history and my scans he told me that I was suffering from Deep Endomeriosis and suggested going for surgery ASAP. Within 7 days I got my appointment for surgery and now I feel better.
Thank you very much for your guidance for my better future. Cheers ?
Dhwani Vora

Thank you to Dr. Jay Mehta for providing correct and effective treatment, he is the best and most honest Doctor.
My cyst /Fibroid has been successfully removed, thank you for all your advice and suggestions. Thank you so much to Dr. Jay Mehta and his staff who were very cooperative, helpful, polite, and very humble. The hospital is very clean and tidy. Never hesitate to ask any query or any help.
Lots of thanks to all ?
Vaishali Yashwante
Our IVF Center in Ahmedabad
Dr Jay Mehta's IVF & Endometriosis Clinic Ahmedabad | Best IVF Specialist in Ahmedabad

501-502, 5th Floor, Khushhi IVF, Soham Pristine, near Shaligram Bungalow – 2, off Sindhubhavan Marg, PRL Colony, Thaltej, Ahmedabad, Gujarat 380054
About Shree IVF Clinic in Ahmedabad
We understand that infertility can be a difficult and emotional journey. That's why we're here to support you every step of the way & at our IVF Clinic in Ahmedabad, we never let anyone lose hope of conceiving a baby.
Our team comprises of exceptionally skilled doctors and nurses who are committed to delivering the highest level of care. We acknowledge that infertility is a challenging and emotional journey, and we are here to offer unwavering support throughout the entire process.
We provide a wide range of fertility treatments in Ahmedabad, customized to suit your specific requirements. Additionally, our specialized Endometriosis Center focuses on diagnosing and treating this condition with utmost dedication.
Being one of Mumbai's busiest IVF clinics, we have now extended our fertility treatments to Ahmedabad too. Our patients and fellow gynaecologists consistently recognize us as one of the top fertility clinics in Ahmedabad.
We take pride in having helped numerous couples realize their dreams of becoming parents, and we are confident that we will help you too.
Infertility Treatments at Shree IVF Clinic in Ahmedabad
Is IVF the only option for treating fertility?
No, IVF is not the only option for treating fertility. There are a number of other treatments available, depending on the cause of the infertility.
Does Shree IVF clinic in Ahmedabad provide EMI options?
YES, We provide EMI for Fertility Treatment (IVF).
What are the advantages of the Shree IVF clinic in Ahmedabad?
Dr. Jay Mehta does not support surrogacy, sperm or egg donation, so with his decade of experience & expertise in fertility treatments, your baby will be your own.
How do I book an appointment at Shree IVF clinic in Ahmedabad?
Give us a call at 99209 14115 & book your appointment.
Why is Shree IVF clinic better than other fertility clinics in Ahmedabad?
Does Shree IVF clinic in Ahmedabad provide supportive counseling during IVF treatment?
Yes
What should you look for in an IVF clinic in Ahmedabad?
Success rate, experience of doctors and staff in performing IVF and other fertility treatments. The clinic should have state-of-the-art facilities, including a dedicated IVF laboratory.
Also, patients should look for the cost of IVF, which can vary depending on the clinic. So it is important to get quotes from several clinics before making a decision. Ask about the clinic's policies on insurance, as well as any out-of-pocket expenses that you may incur.
Read reviews from previous patients to get an idea of their experiences with the clinic. The clinic should offer emotional support to you and your partner throughout your treatment. The clinic should communicate with you clearly and regularly throughout your treatment.